Many Twitter users think she went too far on Monday in linking herself to iconic abolitionist Harriet Tubman.
The trouble began when Travis Scott nabbed the No. 1 spot on the Billboard chart with his album "Astroworld." Minaj then accused Spotify of not putting her face on every playlist, like the streaming service did with Drake, because she'd premiered her album 10 minutes early on "Queen Radio," a program she launched on Apple Music's Beats 1 station ahead of the album.
On Monday, she defended her actions by pointing to Tubman, who led hundreds of slaves to freedom in the 19th century even though there was a bounty on her head.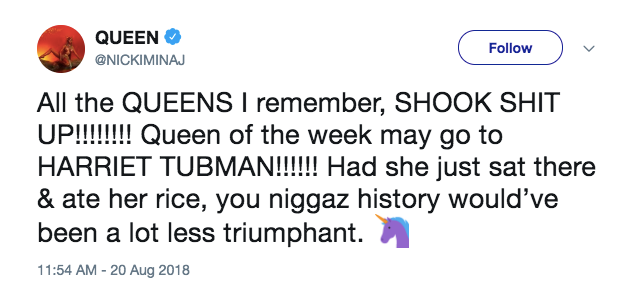 Minaj attempted to clarify things with another tweet several hours later.
Still, many Twitter users weren't impressed with the comparison and let Minaj know.
But one guy did offer Minaj a little helpful advice.
The story has been updated with Nicki Minaj's second tweet on the subject.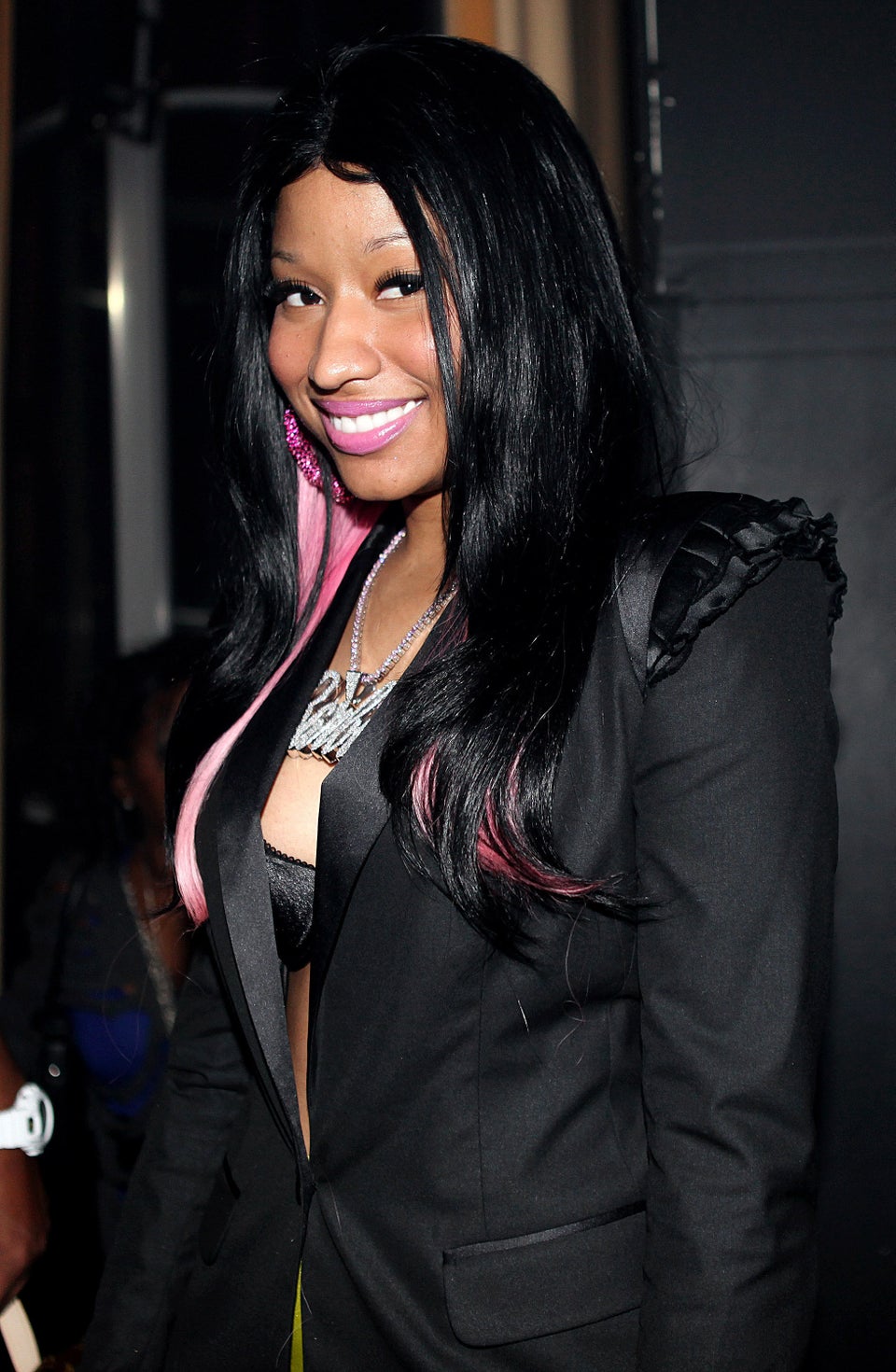 Nicki Minaj Through the Years
Popular in the Community