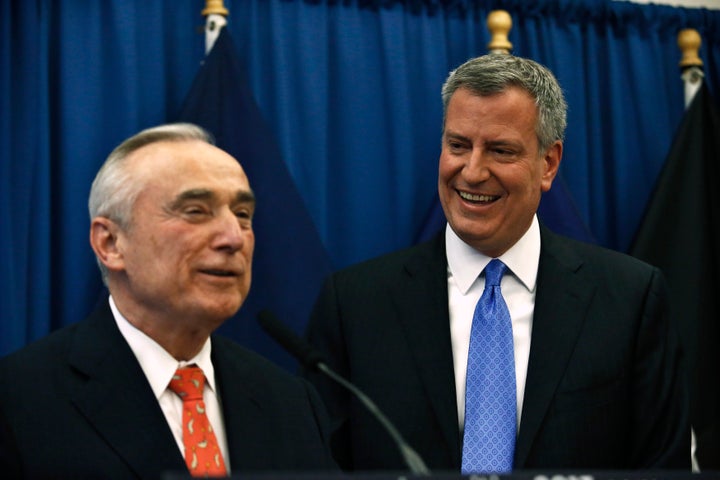 New York City saw a significant drop in major crimes in the first quarter of 2016 with the fewest murders and shootings in its recorded history, Mayor Bill de Blasio (D) announced during a Monday press conference.
"We are the safest big city in America. This quarter's statistics prove it once again," de Blasio said.
In the first three months of the year, New York City saw a 21 percent drop in murders compared with the same period last year, a statistic de Blasio called "extraordinary." The city also saw a 14 percent decrease in shootings compared with those months in 2015.
The mayor, along with New York City Police Commissioner Bill Bratton and other law enforcement personnel, spoke about the significant drops in several major crime categories across the city.
De Blasio said the statistics are linked to an increased focus from the New York City Police Department on getting guns off the streets -- the NYPD has already seized over 800 guns, a more than 15 percent increase compared with the first quarter of 2015. Gun arrests are also up by about 13 percent, de Blasio said.
The only region in New York City that saw an increase in shootings was Manhattan North. All other areas saw "huge decreases," Dermot Shea, a deputy police commissioner, said at the press conference.
Over the past two years, the city has seen a decrease of 5.8 percent in incidents across all major crime categories combined, the mayor said.
One of the few categories that rose in the first quarter was stabbings and slashings, Bratton said, with 899 so far this year. (There were 746 at this point last year.) The NYPD is increasing its focus on that category and Bratton said he is "comfortable" saying that statistic will also come down over time.
"When you contrast this report to what we used to know in this city, it's an extraordinary testament to the consistency of the progress that the NYPD has made," de Blasio said. "I remember vividly what things were like in this city when we had over 2,000 murders a year, when even walking down a busy street you had to look over your shoulder. I remember how life was, how many people left because they thought this city couldn't possibly succeed. Well, the NYPD turned that around."
The city's low crime statistics coincide with a severely decreased use of the controversial stop-and-frisk practice. After de Blasio came into office in 2014, he reined in the NYPD tactic, which was ruled unconstitutional by a federal judge a year before he took office. In the decade prior, NYPD officers stopped, questioned and sometimes frisked over 4 million people on the streets of New York, some based solely on a hunch. Ninety percent of those stopped were completely innocent of any crime, and nearly 90 percent of those individuals were black or Latino.
Critics of de Blasio's move to decrease stop-and-frisks have argued that it puts New Yorkers in more danger, but no link between shootings and stops has ever been proved. Monday's data certainly bolsters arguments against excessive use of the tactic.
Bratton defended the NYPD's reduced number of stop-and-frisks on Monday, calling it "precision policing" and predicted that by year's end the NYPD will probably hit about 25,000 stops -- a dramatic decrease from a peak of almost 700,000 stops in 2011, under Mayor Michael Bloomberg.
"Some years ago, I think there were some parts of the strategy that were backward," de Blasio said in response to a question about stop-and-frisks. "The city was alienating the very people that we need to protect ... By reducing the tensions between police and community, we're getting more cooperation from community members."
Before You Go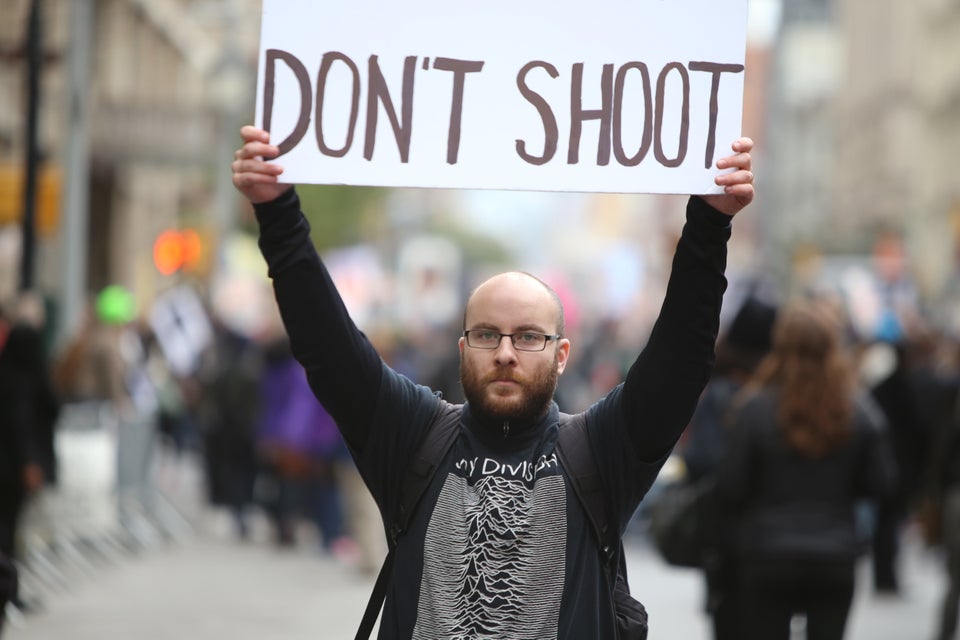 Police Brutality
Popular in the Community