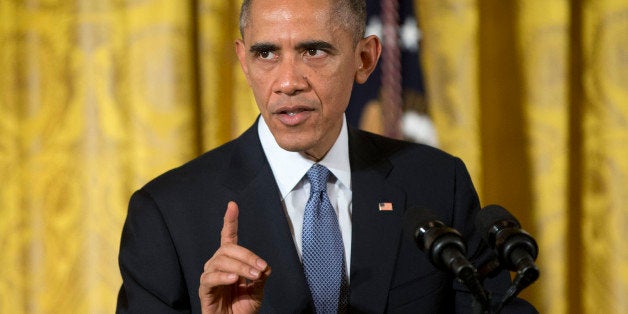 President Barack Obama's planned executive action that would reportedly offer deportation relief to millions of undocumented immigrants is based on uncontroversial and widely accepted legal foundations, experts said.
It won't be possible to fully assess Obama's executive action until Thursday, when he unveils it. But if, as administration officials have suggested, the executive action expands prosecutorial discretion and provides work permits for beneficiaries, a consensus is forming among legal experts that few legal barriers would stand in the way.
But Stephen Yale-Loeher, a professor of law at Cornell University, disagreed.
"Constitutional crisis is in the eye of the beholder," Yale-Loehr told The Huffington Post. "The president, I'm sure, has consulted with his legal advisers to make sure that it will withstand legal challenges. Ultimately it will be up to the courts to decide who's right on this."
If a lawsuit makes it to the courts, Yale-Loehr said he expects the White House to prevail. He cautioned that he can't speculate until Obama announces details, but noted that courts have generally given both Congress and the White House wide latitude to regulate immigration.
"Certainly anyone can sue on anything at any time," Yale-Loeher said. "I think that such a lawsuit would fail however, for the following reasons: One is that the courts have generally recognized broad discretion on the part of the executive on prosecutorial discretion. Second, there's wide recognition that Obama can't deport everyone. He doesn't physically have the resources. ... Given that fact, he has to prioritize."
Prosecutorial discretion, the idea that the government may choose which cases it prosecutes in order to focus its limited resources, has been widely applied in immigration law.
Prior to DACA, Obama had used the principle of prosecutorial discretion to direct Immigration and Customs Enforcement to focus on deporting people with criminal records or who had been deported before.
The application of prosecutorial discretion to deportation cases didn't begin with Obama.
The last comprehensive immigration reform, signed by then-President Ronald Reagan in 1986, created a pathway to citizenship for roughly 3 million undocumented immigrants. But the legislation left out parents and spouses of those who applied, according to a report by the Immigration Policy Center. The Reagan administration responded by using its authority to protect those groups from deportation, a policy expanded by President George H. W. Bush when Congress failed to pass legislation addressing the issue.
Since 1956, every U.S. president has used executive authority to offer deportation relief to one group or another, the report says.
Legal scholars at the annual meeting of the Federalist Society last week conceded it's difficult to defend the argument that using executive action to offer deportation relief is somehow illegal.
Stephen Legomsky, former chief counsel with U.S. Citizenship and Immigration Services and a law professor at Washington University in St. Louis, said Congress itself has recognized "deferred action" in laws passed after the principle had become widely applied in the 1980s.
"The old INS used deferred action regularly, long before it was in the statute," Legomsky said, referring to the Immigration and Naturalization Service, which was replaced by the Department of Homeland Security. "Congress has added to the statute provisions that have recognized deferred action by name."
Offering work permits to those who benefit from deferred deportation is, likewise, uncontroversial as far as the law is concerned, Legomsky said.
The rule was first adopted in 1987, according to Legomsky.
Both Legomsky and Yale-Loeher questioned the argument that the executive action was unconstitutional. Even if Obama enacted the broadest reform that unnamed officials have hinted so far, which would protect some 5 million undocumented immigrants, millions of immigrants would remain and deportations would proceed apace, making it difficult to mount the argument that Obama isn't enforcing immigration law.
"I feel very confident about his legal authority," Legomsky said. "Nothing he's about to do will prevent him from deporting as many people as his resources permit. Either way, he's using all the enforcement resources that Congress is giving him."
Before You Go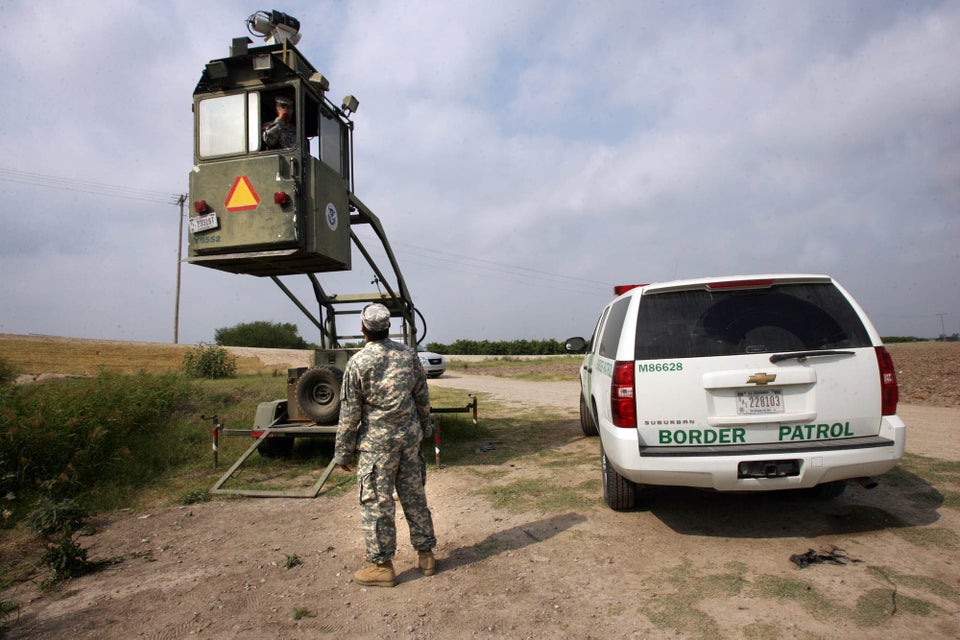 6 Misconceptions About The Border
Popular in the Community