WASHINGTON -- Against the backdrop of a stable but still lethargic economy, President Barack Obama on Wednesday urged Congress to end what he deemed worsening gridlock and to join him in crafting a constructive agenda for jobs, immigration reform and health care implementation.
The speech, which was widely hyped in advance by the administration, was heavy on broad themes while touching on a few specifics. The president pitched a refinancing plan for mortgages, a long-term fix to student loans, worker training programs, and a renewed focus on manufacturing jobs and infrastructure repair. Speaking at Knox College, he called on Congress to offer constructive input on all these fronts.
"Over the last six months, this gridlock has gotten worse. I didn't think that was possible," the president said. "The good news is, a growing number of Republican senators are trying to get things done, like an immigration bill that economists say will boost our economy by more than a trillion dollars. But a faction of Republicans in the House won't even give that bill a vote, and that same group gutted a farm bill that America's farmers and most vulnerable children depend on."
"With an endless parade of distractions, political posturing and phony scandals, Washington has taken its eye off the ball," he said. "And I am here to say this needs to stop. Short-term thinking and stale debates are not what this moment requires."
While declaring that the economy stood in a better place now than when he took office, Obama also conceded that the status quo was not good enough. The current state of income inequality, he stressed, "isn't just morally wrong; it's bad economics." America, he added, had to make new investments such as "rebuilding our manufacturing base, educating our workforce, [and] upgrading our transportation and information networks."
The speech, which is one of several that the White House has planned, was pitched as a pivot of sorts back to economic issues after months of focus on other items -- from the legislative (gun control) to the headline-grabbers (the targeting of conservative groups by the IRS). The setting itself was meant to be an emotional springboard. The president had delivered the commencement address at Knox College as a senator in 2005, an address that he and his advisers have routinely cited as the best distillation of his economic principles.
But it was impossible to not place the speech in a broader political context. It was being delivered, in part, to pre-frame upcoming fights, rather than help win current ones.
The late summer months have been a notoriously tough part of the political calendar for the president -- from health care town halls in 2009, to the lead-up of the 2010 elections, to the debt ceiling standoff in 2011. And advisers to the president acknowledge that they are keen to avoid getting caught flat-footed again. Their efforts have even greater urgency considering that several major battles with congressional Republicans are on the horizon.
The government must pass a budget by the end of September. Lawmakers must also figure out what to do with the spending cuts caused by sequestration or risk having them become even larger in the next fiscal year. Negotiations on the latter are virtually non-existent, while both sides remain far apart on the former. As The New York Times reported on Wednesday, congressional Republicans are crafting spending bills that would "gut" the president's top priorities.
The most ominous legislative showdown, however, appears to once again involve the raising of the debt ceiling. A small number of Senate Republicans have insisted that there be no increase if it includes any money whatsoever to fund the president's health care law.
So far, other Republicans have declined to join that chorus. "I don't support that," Sen. Roy Blunt (R-Mo.) told MSNBC on Wednesday. Sen. John McCain (R-Ariz.), meanwhile, has warned his colleagues not to play political games with the faith and credit of the U.S. government.
But the pressure is mounting. The Club for Growth, a top conservative campaign group, asked Senate Minority Leader Mitch McConnell (R-Ky.) to sign on to a letter promising not to fund Obamacare as part of any debt ceiling agreement.
Over in the House, meanwhile, Speaker John Boehner (R-Ohio) has said that he will not "raise the debt ceiling without real cuts in spending," a mantra that preceded a similar showdown in 2011. Boehner has alternatively said he would not allow the country to default -- making it hard to gauge how serious a threat this truly is -- but Politico, citing Republican sources, reported Tuesday night that "there are loads of GOP lawmakers who are perfectly willing to gamble with default."
"We've seen a sizable group of Republican lawmakers suggest they wouldn't vote to pay the very bills that Congress rang up – a fiasco that harmed a fragile recovery in 2011, and one we can't afford to repeat," Obama said. "Then, rather than reduce our deficits with a scalpel – by cutting programs we don't need, fixing ones we do, and making government more efficient – this same group has insisted on leaving in place a meat cleaver called the sequester that has cost jobs, harmed growth, hurt our military, and gutted investments in American education and scientific and medical research that we need to make this country a magnet for good jobs."
Before You Go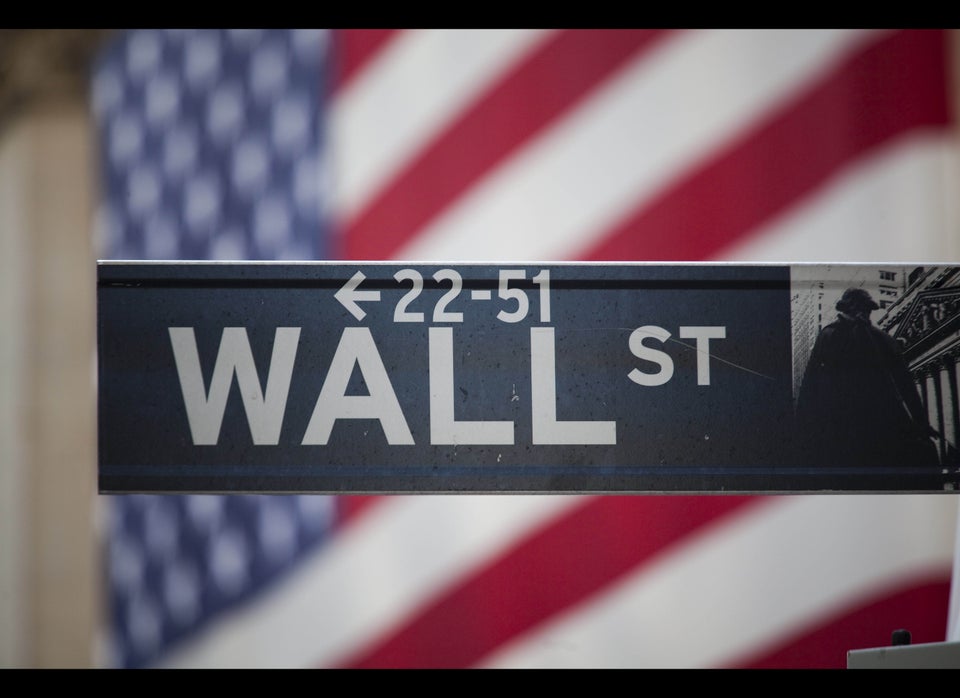 14 Facts Obama Doesn't Want You To Know
Popular in the Community