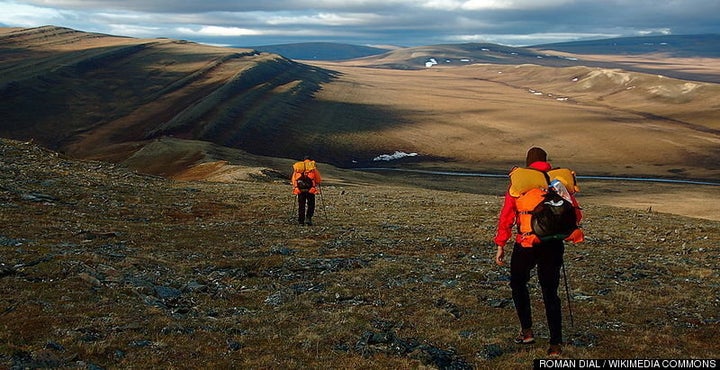 ANCHORAGE, Alaska (AP) -- The Interior Department is offering oil and gas leases on 1.8 million acres of Alaska's National Petroleum Reserve while promising to protect critical migratory bird and caribou habitat.
Interior Secretary Ken Salazar says the Bureau of Land Management will offer 190 tracts with bids to be opened Aug. 11 in Anchorage. The sale is one of dozens, mostly in Western states, that Salazar announced in November.
The petroleum reserve covers 23 million acres on Alaska's North Slope. That's an area slightly smaller than the state of Indiana.
The BLM withdrew for consideration lands in a buffer zone around Teshekpuk (TESH'-eh-puk) Lake because of its importance to migratory birds.
Eric Myers of Audubon Alaska says the agency took a reasonable approach with its measures to protect birds and calving caribou.
Related
Popular in the Community