A Texas police officer is recovering after he was struck by a car and violently flung into the air during a traffic stop last month.
On July 7, at about 3 a.m., Fort Worth Officer Matt Lesell had just gotten out of his car to speak with a driver pulled to the side of an interstate when a passing vehicle slammed into him and the other car, as seen on newly released dashcam video.
"The next thing I knew, I was flying through the air," Lesell recently told NBC DFW. "It felt like I was spinning through a washing machine."
The video shows Lesell being thrown like a rag doll into the air, across the hood of the out-of-control car and onto the asphalt.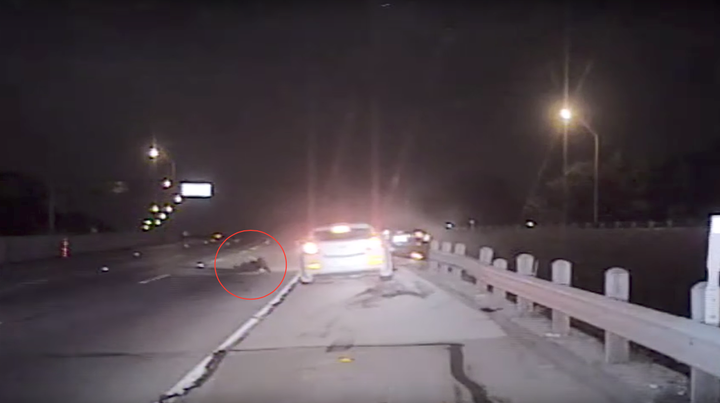 Incredibly, just after collapsing in the road, Lesell managed to pull himself out of the way of oncoming traffic. He held the driver who hit him until backup arrived. The driver has been charged with intoxication assault causing serious bodily injury to a police officer.
Lesell, who said he has received training in the Marine Corps, said getting up was his first thought.
"The worst thing to do is to be down and out of the fight," he said.
Fortunately ― and somewhat amazingly ― he managed to escape with only a hyperextended foot and a fractured vertebra.
"Every time I watch [the video], I'm still surprised it was not worse," he told the Fort Worth Star-Telegram on Monday. "My job is going to accidents and seeing horrific events, and I've seen accidents that don't look nearly that bad, but there were worse injuries. I'm lucky with how it turned out."
He said that drivers approaching stopped cars should slow down and change lanes if possible to prevent similar accidents. 
Calling all HuffPost superfans!
Sign up for membership to become a founding member and help shape HuffPost's next chapter
BEFORE YOU GO