I have to admit that I am a bit biased.
As a person who works in the technology field, I believe wholeheartedly in the potential of technology to solve some of society's greatest challenges. Whether it's bringing educational resources to disadvantaged communities, providing health care to underserved populations, or strengthening agricultural practices to feed those who do not have enough to eat, technology is increasingly the driver of game-changing social innovation.
As a woman, I also believe fundamentally in the unique ability of women to change the world for the better. I am frequently struck by how instinctually impacted women tend to be by the suffering and misfortune of others, and how remarkably motivated we are to ease that pain and right that misfortune when we have an opportunity to do so. I believe our problem-solving nature, coupled with our dogged persistence, is why some of the most impactful innovations have come from women.
And, as someone who can probably get away with calling herself "young" for at least a couple more years, I believe deeply in the ability of young people to innovate. Unclouded imagination, bolstered by a vivid sense of optimism and often unwavering can-do spirit, is why some of our most successful social entrepreneurs also happen to be young.
It is these biases that make me not particularly surprised that Ting Shih, Founder and CEO of ClickMedix, is the amazing person that she is. She is a young and vibrant woman entrepreneur who is using technology to expand healthcare access to remote areas of the world.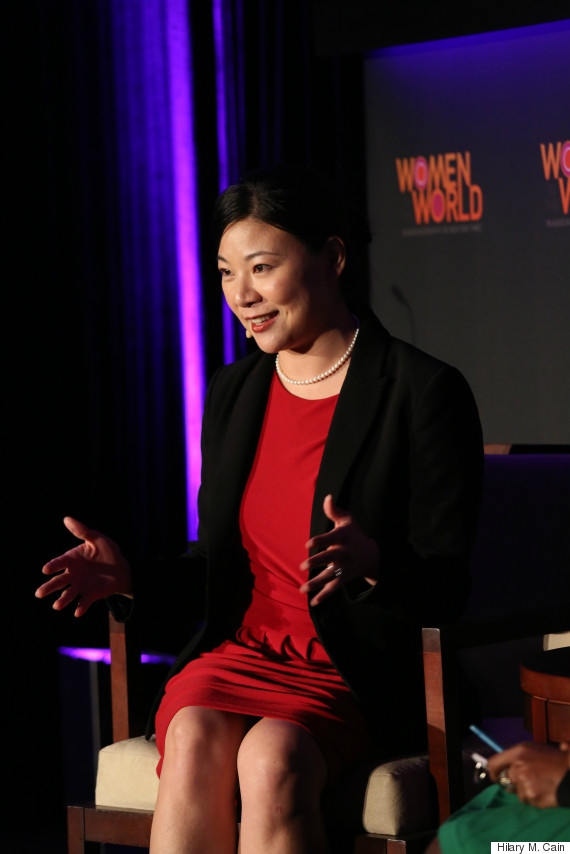 As a graduate student at MIT, Ting was challenged with creating a business that would impact over a billion people. And so she did.
"All over the world, most people have a phone before they have electricity," says Ting, "so why not use mobile phones to deliver healthcare?"
Through Ting's mobile software technology, ClickMedix is enabling cost-effective remote access to doctors for the diagnosis and treatment of medical conditions and empowering frontline health practitioners to serve as the virtual eyes and ears of medical experts and specialists in medically underserved communities. The technology is already having a remarkable impact around the world, including in Africa, South Asia, the Middle East, and North America, and has the potential to revolutionize healthcare delivery.
"What's been the most innovative part about this is we're able to use mobile phones to shift down the expertise that's needed to deliver healthcare," she continues, "so we can empower a patient, we can empower their family caregiver whose never been medically trained to serve as a conduit of a doctor."
I recognize and respect that technology is not developed spontaneously, and that it takes the vision and determination of a resourceful and dedicated person like Ting to bring an innovative new technology to life. I am inspired by Ting's vision, tenacity, and practicality. I am energized by her innovative technology and the real contribution it is making to communities around the world.
This post is part of a series honoring the Toyota Mothers of Invention -- women who have demonstrated entrepreneurial spirit and innovative concepts to positively impact the lives of others, whether in their own communities or on a global scale.
REAL LIFE. REAL NEWS. REAL VOICES.
Help us tell more of the stories that matter from voices that too often remain unheard.