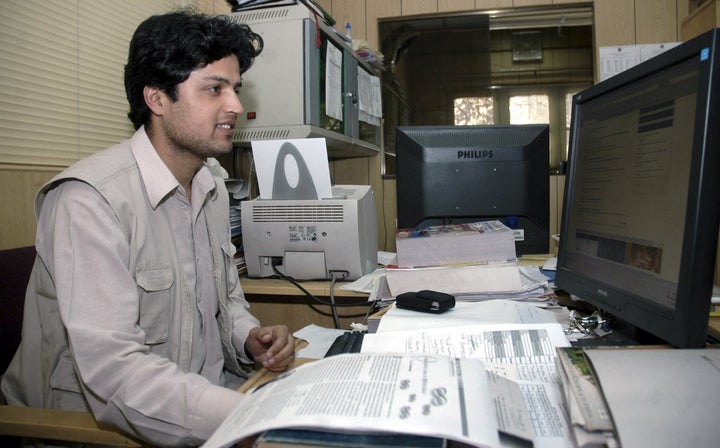 As the Pakistani military rains fire down upon villagers and Taliban alike, Pakistanis and members of the diaspora are engaged in numerous online debates about the future of their country. In some cases, they are offering perspectives that the rest of us should listen to.
While the vast majority of Pakistanis suffer the daily challenges of poverty, the country of 170 million has enough middle class and upper class citizens to result in legions of online voices. Estimates range between 12 and 17 million internet users.
From middle class families in Karachi to visiting graduate students in New York, many online Pakistanis are seeking answers to the current political turmoil. The conversations cut across a wide range of websites and social media. English-language sites include All Things Pakistan and places Americans are more familiar with, like Facebook and even Twitter. (Twitter search terms: #PK, #Pak, or #Pakistan.)
The anti-Taliban fervor of Pakistani liberal elites is now being forced to contend with the massive humanitarian catastrophe created by the Pakistani military's campaign. By some reports, more than one million Pakistanis are now fleeing the war in the northwest of the country.
The havoc that the Taliban have brought to the lives of these people is tearing all of us apart. We need to stomp out the Taliban but we also have to assist the IDPs [Internally Displaced People] and all come together as Pakistanis in this hour of need.
But another commenter argues that Pakistani villagers are now fleeing in such large numbers because they are threatened by the Pakistani military, not the Taliban. "Adnan" states:
Cursing talibans can't change the facts and the facts are that those residents did not leave their places even in the presence of Talibans. They were forced to move out when their "brave soldier brothers" bombarded their homes just like Americans do in Afghanistan.
In progressive parts of the Pakistani online universe, there is a more fundamental critique of the Pakistani military campaign. On Action for a Progressive Pakistan, a post from "Adaner" reads:
... if even a fraction of these IDPs [the one million or more "internally displaced people"] turn their backs on the state in the course of the years to come ... we are simply furnishing recruits to the patchwork of enraged insurgent groups that have roots in the area.

This leaves aside the thousands of people still trapped in the "war zones." After all, lest we forget, the idea that you can evacuate only civilians in order to bomb only terrorists is straight out of the Samuel Huntington fantasy playbook -- and, of course, Vietnam didn't exactly bear him out.
On Facebook, commentors shift between English and Urdu as they spill their opinions onto the screen. "I Bet I Can Find 1,000,000,000 People Who Hate ASIF ZARDARI!" is one of the largest Pakistan-related groups on the site. Its 22,000 members come with many opinions, but there is a pervasive sense of anger towards a corrupt democratic leader who is perceived as playing a subservient role to U.S. interests. As one member puts it:
I just cannot stand the fact that Pakistan is now officially being ruled by a thief, a criminal and the most corrupted man in the entire universe ... Having Zardari [as] our president is a big curse on the face of every Pakistani.
Such statements, however, should not be misinterpreted as support for yet another military dictatorship. As Seerat Hazir points out, there is also criticism of the unaccountable Pakistani military for the ways in which it manipulates the country's politics. In a Facebook note posted to friends, he argues that Pakistani military leaders sat on their hands until they got what they wanted from the U.S.:
Taliban blow up 200 NATO trucks, and practically force the NATO command into looking for alternative supply routes into Afghanistan. They can't be stopped for some mysterious reason. Taliban take over Swat and are seen patrolling cities and towns with impunity, and they can't be stopped for some reason. [Pakistani Taliban] FM radio stations start spewing out extremist propaganda, and they can't be jammed for some odd reason.
Hazir's Facebook note continues:
All this is stage-managed by the Pakistan Army, in connivance with a puppet parliament, to remind the Americans and their allies how things will look if the army is not supported and financed the way they want it.
Which, of course, leads to the grand finale that Hazir argues we are witnessing now:
Officials and generals scurry back and forth. A deal is struck. And Hallelujah! General Kayani appears on the front pages on April 25, reiterating his resolve to fight the war on terror to the bitter end.
The U.S. gets what it wants -- more pressure on the Taliban. The Pakistani military gets some of what it wants -- more aid and resources. The only real losers are the one million or so Pakistanis fleeing the war in their midst.
Sanjeev Bery writes on U.S. foreign policy and international affairs. He blogs at DigDeeper.us.
This is part of HuffPost's Spotlight On Pakistan. Eyes & Ears and HuffPost World are building a network of people living in Pakistan who can help us understand what is happening there. These individuals will send us reports -- either snippets of information or full-length stories -- about how the political crisis affects life in Pakistan. This is an opportunity to have a continued conversation with Americans about what's happening in your country. If you would like to participate, please sign up here.
Related
Popular in the Community