"They disagree with their President because he insists that they proudly stand for the National Anthem, hand on heart, in honor of the great men and women of our military and the people of our country," Trump said in a statement. "The Eagles wanted to send a smaller delegation, but the 1,000 fans planning to attend the event deserve better."
He said the fans would still be welcome at the White House on Tuesday but for a different ceremony meant to "honor our great country" and "pay tribute to the heroes who fight to protect it."
HuffPost has reached out to the Eagles for comment.
Trump later clarified that the event was canceled after "only a small number of players decided to come." White House officials told The New York Times fewer than 10 planned to attend.
Several Eagles players, including safety Malcolm Jenkins and defensive end Chris Long, had said they would skip the ceremony due to ongoing attacks by the president against players that had knelt on the field in protest. Other players had waffled on their participation. Eagles officials had left the decision up to the players.
Some NFL players quickly took to social media to challenge the president's assertion. Former Eagles wide receiver Torrey Smith, who played for the team during the Super Bowl, accused the White House of spreading a false narrative and said no one had refused the invitation "simply because Trump 'insists' folks stand for the anthem."
"The men and women that wanted to go should've been able to go," Smith wrote. "It's a cowardly act to cancel the celebration because the majority of the people don't want to see you. To make it about the anthem is foolish."
Sen. Bob Casey (D-Pa.) said he, too, would skip the ceremony after Trump's announcement, saying he was proud of the team while lambasting the White House for pulling a "political stunt." He issued his own invitation to the Eagles tour the Capitol instead.
The NFL said last month that players would be required to stand during the national anthem or face punishment, although they will be allowed to remain in the locker room during pregame ceremonies if they choose. Teams could be fined if their players sit or kneel on the field, as many have done in recent months in protest of police brutality and racial injustice.
Trump and Vice President Mike Pence had roundly criticized such kneeling and used the protests to attack players as unpatriotic, at times calling for a boycott of the NFL.
"It was unfortunate that on-field protests created a false perception among many that thousands of NFL players were unpatriotic," NFL Commissioner Roger Goodell said in a statement announcing the move last month. "This is not and was never the case. This season, all league and team personnel shall stand and show respect for the flag and the Anthem."
Eagles players issued their own criticism of the new league policy, including Long, who said it was "not patriotism."
"This is fear of a diminished bottom line. It's also fear of the president turning his base against a corporation," the defensive end wrote on Twitter at the time.
This article has been updated throughout with comments from Sen. Bob Casey and background on the protests.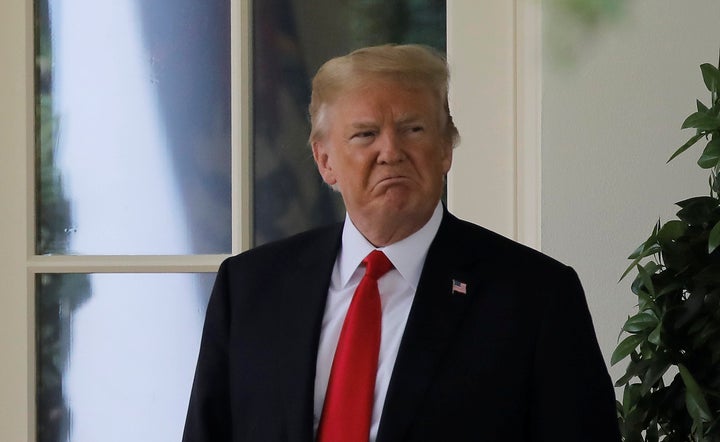 Popular in the Community