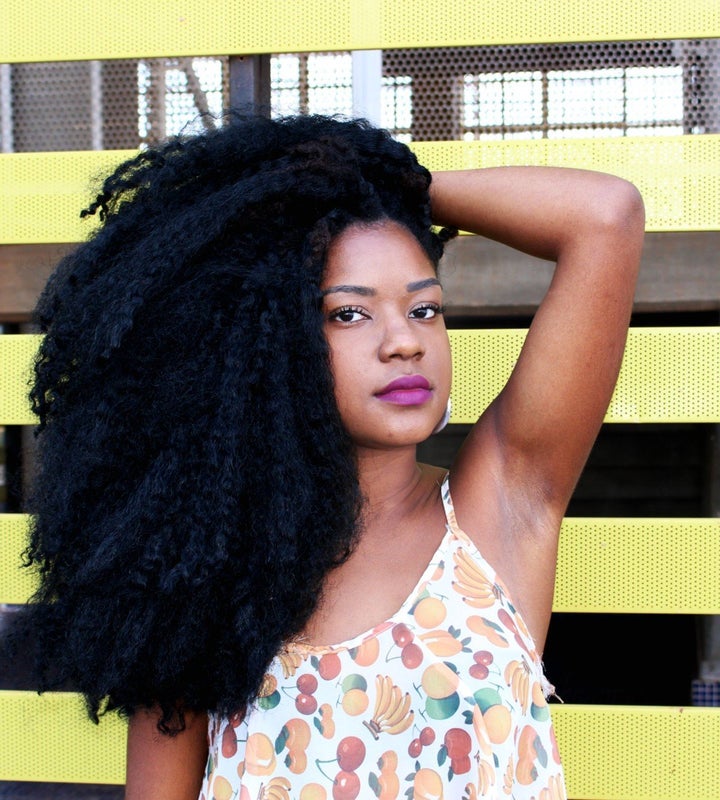 For the past two years, Brazilian journalist Weudson Ribeiro has been documenting the beauty of Afro-Brazilian women by photographing spontaneous portraits of them in an ongoing project. The result was released this month in a photo essay called "Superafro: O poder da mulher negra" or "Superafro: BLACK GIRL POWER."
The project, which features candid portraits of black women from Brazil, seeks to highlight women who proudly stand in their own blackness as a political statement. 
Ribeiro, a 24-year-old journalist and political scientist based in Brasília, has been taking photos for nearly a decade. He is the only son of mixed-race parents, and says that for a long time he struggled with "understanding and accepting my own blackness." 
"It's a problem that affects the vast majority of Brazilians as a result of our highly mixed ethnic backgrounds," Ribeiro told The Huffington Post.
To combat this problem, he took to the streets of Brasília two years ago. He said he would strike up conversations with Afro-Brazilian women and ask to take their portraits. "[I] pretty much approach anyone who seems friendly. If they're interested, I proceed to send them copies of the material. Otherwise, I move on. The pictures on the blog are mostly of strangers I'd just met."
"Black lives here go through the same problems faced in the U.S., police brutality, colorism, bigger rates of poverty, social marginalization and mockery," Ribeiro says.
"But [Afro-Brazilian] women have become more politically vocal. Social media has thrived at giving minorities a medium to call out prejudice, articulate and reinforce their resistance."
In addition to the "Superafro" project, Ribeiro, who identifies as queer, also has plans to document the lives of the LGBT community in Brazil. "There's a wide range of diversity within the LGBT spectrum and I wanna explore that... the bond created between the Black and the LGBT communities in the fight for freedom and equality."
Learn more about the "Superafro: BLACK GIRL POWER" series on Ribeiro's website. 
View more photos from the project below. 
Calling all HuffPost superfans!
Sign up for membership to become a founding member and help shape HuffPost's next chapter
BEFORE YOU GO
PHOTO GALLERY
9 Famous Afro-Latinos Open Up About Being Black And Latino