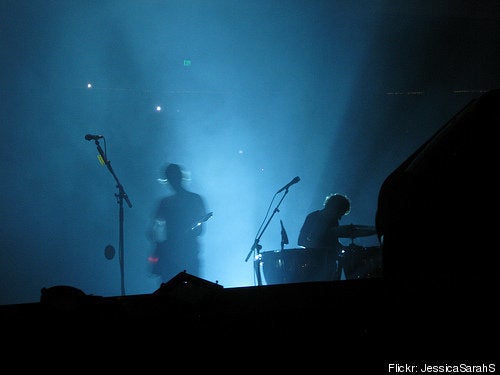 PLAY > SKIP: New Music for the Week of July 5, 2011
You've shaken off the sulfur from your 4th of July hangover; now witness the fireworks by a group of musicians rallying around a common cause. Paul McCartney brings three generations of players together to give thanks for Buddy Holly, while the "Red Hot + Rio 2" collection fights AIDS with the enduring power of the Brazilian beat. Throw in Old 97's, Brian Eno, and We the Kings, and you've got the perfect musical melting pot for the days of summer ahead.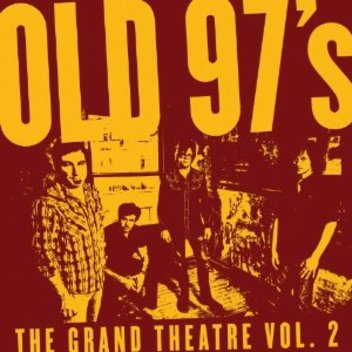 PLAY: Old 97's, The Grand Theatre Vol. 2
Once upon a time, alt-country seemed poised to save the world. Bands like the Jayhawks, Wilco, Whiskeytown, and Drive-By Truckers pushed distortion and twang into a brave post-grunge world. But too often our alt-country heroes either dissolved or drifted into self-importance. Not Old 97's. The Dallas band fronted by hyper pretty boy Rhett Miller has stayed true to the cause. Behind Miller's good looks is a journeyman, literate songwriter who can go toe-to-toe with the best of 'em. "The Grand Theatre Vol. 2" collects some holdouts from last year's "Volume 1" to keep the raucous party going. The world is better place with some loud guitars in the room.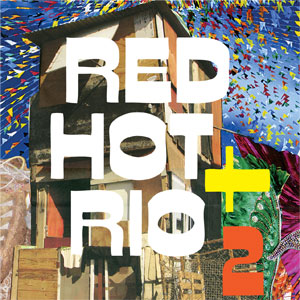 PLAY: Various Artists, Red Hot + Rio 2
The Red Hot Organization has been mining world music for over 20 years to raise awareness (and money) for the ongoing fight against the global AIDS epidemic. Rio is on the latest "Red Hot" stop (the original "Red Hot + Rio" collection was released in 1996). Aloe Blacc, John Legend, Mia Doi Todd, and a host of indie darlings all give thanks to late '60s Brazilian Tropicalia, the enduring power of the Brazilian beat, and to life. It's another successful musical adventure -- and hopefully another nail in the coffin for a disease that has lost the headlines but is still causing untold suffering. The Red Hot albums are really a double public service: they bring the world into your music player, and they keep hope alive. Buy "Red Hot + Rio 2" now. It's cheaper than a ticket to South America, and it's more uplifting than reading the latest AIDS stats.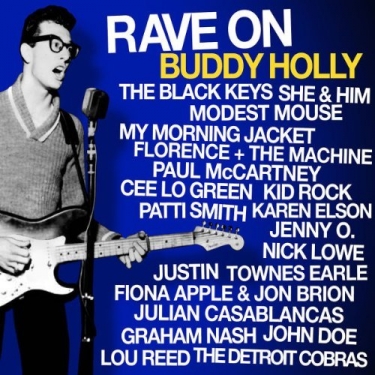 PLAY: Various Artists, Rave on Buddy Holly
Buddy Holly has been dead for 52 years -- long enough for mere mortals to drift into total obscurity. But Buddy Holly was no mere mortal. His catalog of songs are literally part of the foundation upon which rock music was built. One would rightly assume that such Holly standards as "Peggy Sue," "It's So Easy," and "Oh Boy" are destined to be stuck in oldies radio rotation purgatory. Think again. "Rave On" pulls Buddy Holly from the ashes and reinvents his songs for another 50 years. An entirely vital cast of musicians -- notably Florence + the Machine, The Black Keys, and My Morning Jacket -- many of them near Holly's age when he died at 22, breathe inspired new life into Holly's essential rock. And a few of the old guard are here to bridge the gap between Holly's '50s rockabilly and today's beautiful rock mutations. Paul McCartney (who owns Holly's publishing catalog), Patti Smith, and John Doe proudly represent the '60s, 70s, and '80s contingent. "Rave On" is eternal proof that rock will never fade away. And it's the perfect 75th birthday present for the King of Lubbock, Texas.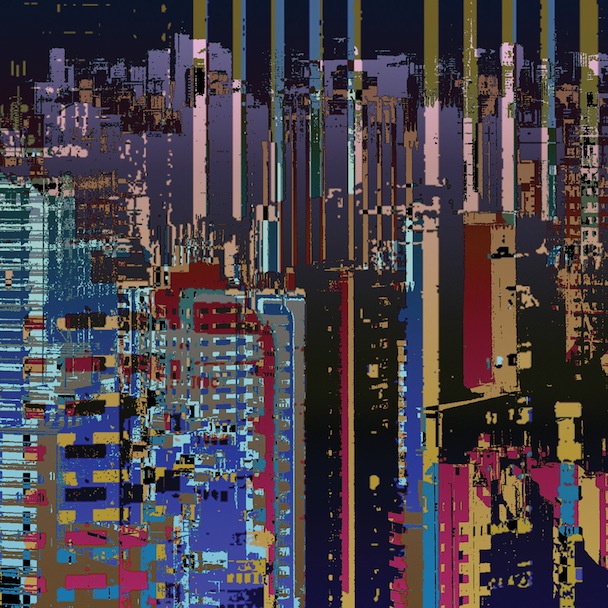 PLAY: Brian Eno, Drums Between the Bells
For those of you love Brian Eno for his anthemic production work with U2 and Coldplay, you might want to skip "Drums Between the Bells." And for those of you who hate Brian Eno for his work with U2 and Coldplay, this album is your peace offering. "Drums Between the Bells" is a collaboration between Eno and poet Rick Holland. It's full of the ambient, time-shifting space exploration that hard-core Eno fans have loved ever since he forsook the glam-rock glory of Roxy Music for the art-rock road less traveled. Make no mistake, "Drums" is art with a capital "A." No singalong choruses. No guitar solos. No stadium in sight. Consider it a palette cleanser until the next Coldplay album.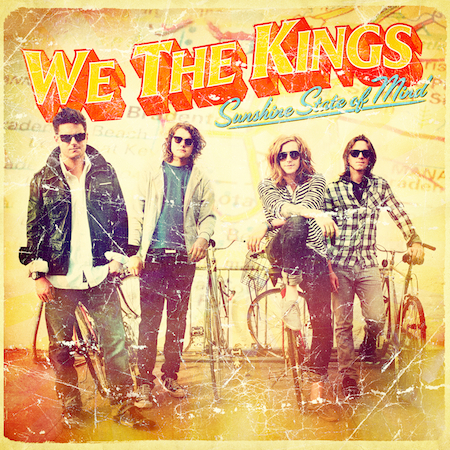 PLAY: We the Kings, Sunshine State of Mind
If Hanson had Twitter when they were first making their teen pop, they would be We the Kings. The Florida band (no one is related) are armed with a Facebook page, YouTube channel, and catchy tunes that are as viral as their blog posts. The songs on "Sunshine State of Mind" are the perfect soundtrack for a generation tweeting from the Warped tour mosh pit: they're lightweight but sincere. And the dudes are seriously working it. Kids like it, and so do I. Don't call me a poseur.
Calling all HuffPost superfans!
Sign up for membership to become a founding member and help shape HuffPost's next chapter