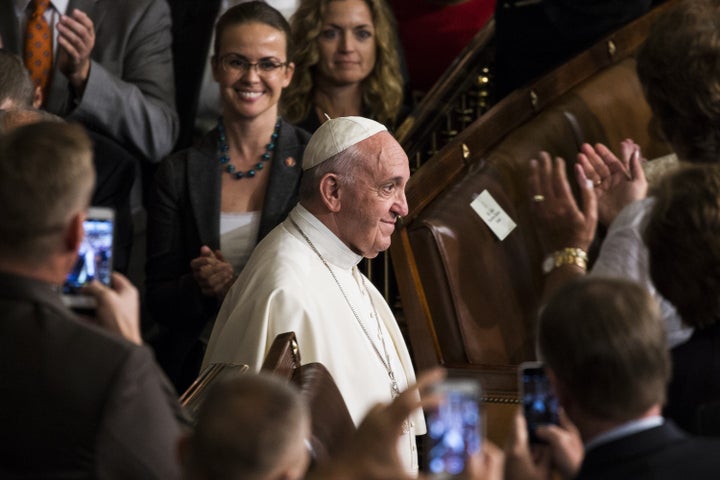 WASHINGTON -- Pope Francis didn't explicitly mention the Black Lives Matter movement during his speech before Congress on Thursday, but his feelings on the fight for racial equality were loud and clear.
During the address -- which came just days ahead of his scheduled visit to meet with inmates and their families at a prison in Philadelphia -- the pope invoked the legacies of Thomas Merton, who strongly supported the civil rights movement, and Martin Luther King Jr., who arguably embodied it.
"All political activity must serve and promote the good of the human person and be based on respect for his or her dignity," Pope Francis said. "Here too I think of the march which Martin Luther King led from Selma to Montgomery 50 years ago as part of the campaign to fulfill his dream of full civil and political rights for African Americans. That dream continues to inspire us all. I am happy that America continues to be, for many, a land of dreams -- dreams which lead to action, to participation, to commitment. Dreams which awaken what is deepest and truest in the life of a people."
Francis further spoke of the need to "defend and preserve the dignity" of all citizens, and to pay particular attention to the needs of those "in situations of greater vulnerability or risk." He called on Americans to follow King's example in fostering "a culture which enables people to dream of full rights for all their brothers and sisters." He also said that "just and necessary punishment must never exclude the dimension of hope and the goal of rehabilitation."
By channeling two noted civil rights champions, Pope Francis suggested a way to connect Black Lives Matter, which has been criticized for being too narrow, with broader ideas of social justice.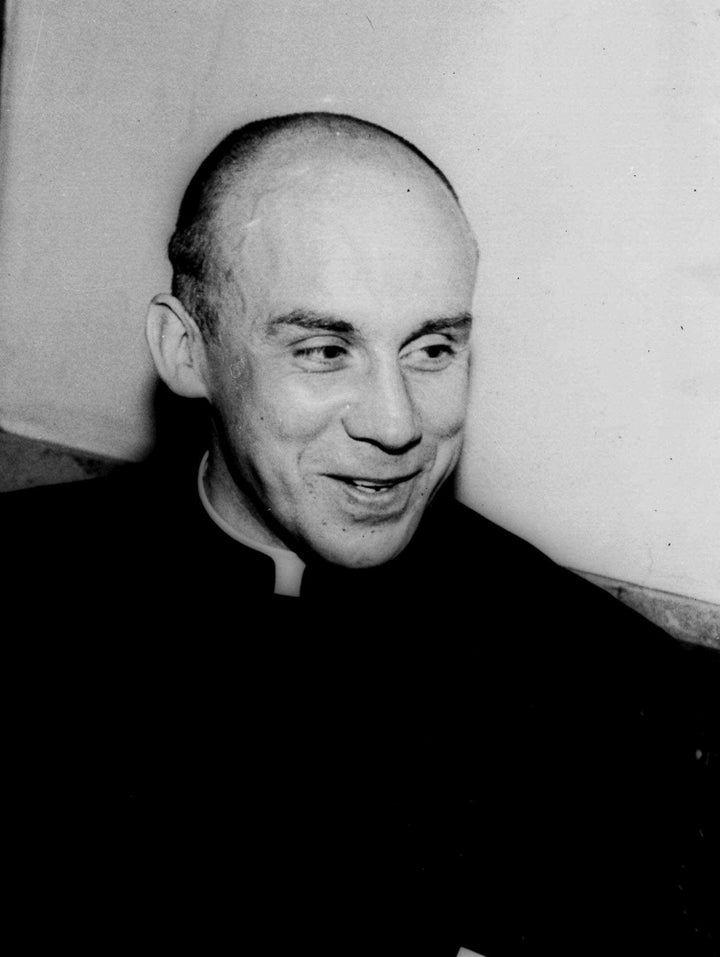 In 1963, Merton called the civil rights movement "the most providential hour, the kairos not merely of the Negro, but of the white man." ("Kairos" is a Greek word that refers to a crucial moment of opportunity.) He also said the civil rights movement was "certainly the greatest example of Christian faith in action in the social history of the United States." One of his more famous quotes is "May God prevent us from becoming 'right-thinking men' -- that is to say, men who agree perfectly with their own police."
Merton, whom Francis called "a thinker who challenged the certitudes of his time" and a "man of dialogue, a promoter of peace between peoples and religions," wasn't afraid to challenge state authority in the name of justice.
"The violence that threatens us to the point of possible self-destruction is endemic in the whole of society, and more especially in the establishment itself, the military, the police, the established forces of 'order' -- they are all infected with a mania for overkill, rooted in fear," he wrote in a 1968 letter, just months before his death.
Elsewhere, he wrote: "Instead of preaching the Cross for others and advising them to suffer patiently the violence which we sweetly impose on them, with the aid of armies and police, we might conceivably recognize the right of the less fortunate to use force, and study more seriously the practice of non-violence and humane methods on our own part when, as it happens, we possess the most stupendous arsenal of power the world has ever known."
Last year, the Thomas Merton Center said it "stands in solidarity with all those who have lost loved ones due to police violence."
"When a member of the police force breaks the law, it is the duty of our justice system to hold them accountable," the center said. "By not holding individuals on the police force accountable, a culture of tolerance for violence amongst police, and distrust of them by those they are 'to protect and serve,' thrives."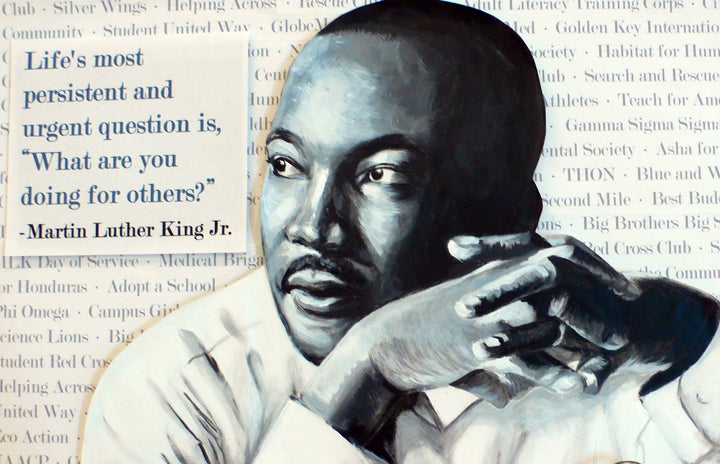 Meanwhile, in 1967, King called out America's policymakers for allowing racial discrimination, poverty, unemployment and ignorance to flourish.
"Let us say boldly that if the violations of law by the white man in the slums over the years were calculated and compared with the law-breaking of a few days of riots, the hardened criminal would be the white man," he said. "These are often difficult things to say but I have come to see more and more that it is necessary to utter the truth in order to deal with the great problems that we face in our society."
King also said during his 1963 "I Have a Dream" speech that civil rights activists will "never be satisfied as long as the Negro is the victim of unspeakable horrors of police brutality."
It's hard to see Pope Francis' citations of Merton and King as anything other than an acknowledgement -- and perhaps a reminder to Congress -- that while all people are created equally, too often they're not treated as such. It also gets at King's idea of politics needing to serve the people who have been hurt the most -- a sentiment driven home by one of the pope's comments about America's young people.
"For many of them, a future filled with countless possibilities beckons, yet so many others seem disoriented and aimless, trapped in a hopeless maze of violence, abuse and despair," Francis said Thursday. "Their problems are our problems. We cannot avoid them. We need to face them together, to talk about them and to seek effective solutions rather than getting bogged down in discussions."
Popular in the Community