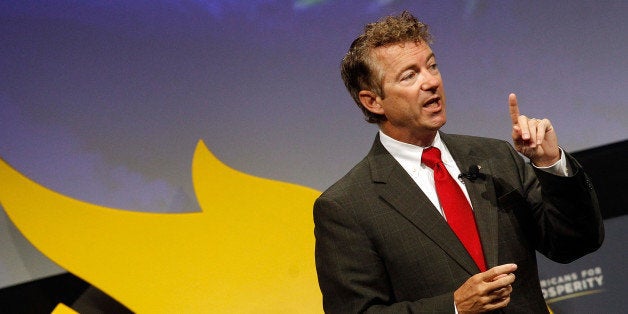 WASHINGTON -- Sen. Rand Paul (R-Ky.) may advocate for a non-interventionist foreign policy with more judicious use of American military power, but even he wants to take military action against Islamic State militants in the Middle East.
"If I were President, I would call a joint session of Congress," he told the Associated Press in a little-noticed Friday email. "I would lay out the reasoning of why ISIS is a threat to our national security and seek congressional authorization to destroy ISIS militarily."
Those remarks contradict Paul's prominent attack on Hillary Clinton last week. In a Wall Street Journal op-ed and subsequent appearance on NBC's "Meet the Press," the libertarian-leaning senator lambasted the former secretary of state for her "war hawk" tendencies in supporting the arming of Syrian rebels.
"We are lucky Mrs. Clinton didn't get her way and the Obama administration did not bring about regime change in Syria," Paul wrote. "That new regime might well be ISIS."
Democrats soon pounced by attacking Paul for policies that would "make America less safe and less secure," yet in so doing, also echoed establishment members of Paul's own party who have lobbed similar criticisms against the junior senator from Kentucky. "Simply put, if Rand Paul had a foreign policy slogan, it would be - The Rand Paul Doctrine: Blame America. Retreat from the World," Democratic National Committee press secretary Michael Czin said in a statement that was met by ridicule from Vox's Ezra Klein.
Paul, who has eyes toward a potential 2016 presidential run, has long been skeptical of entangling the U.S. in foreign affairs. After the White House announced initial airstrikes against Islamic State targets in Iraq earlier this month, Paul seemed vexed. While reaction from the Hill was swift, the senator took four days to address the matter. When he finally broached the subject, he was tentative in his remarks.
"I have mixed feelings about it," he said of U.S. airstrikes. "I'm not saying I'm completely opposed to helping with arms or maybe even bombing."
Paul's non-interventionism and his support for military action against Islamic State militants don't necessarily contradict. Much has changed since he initially made the case against U.S. intervention in Iraq in June, including the beheading of two American journalists at the hands of Islamic State. But his quick evolution on the matter complicates the attacks he has made against members of both parties and the image of himself as a non-interventionist. For in the same week he called Clinton a "war hawk," he advocated for war himself.
Before You Go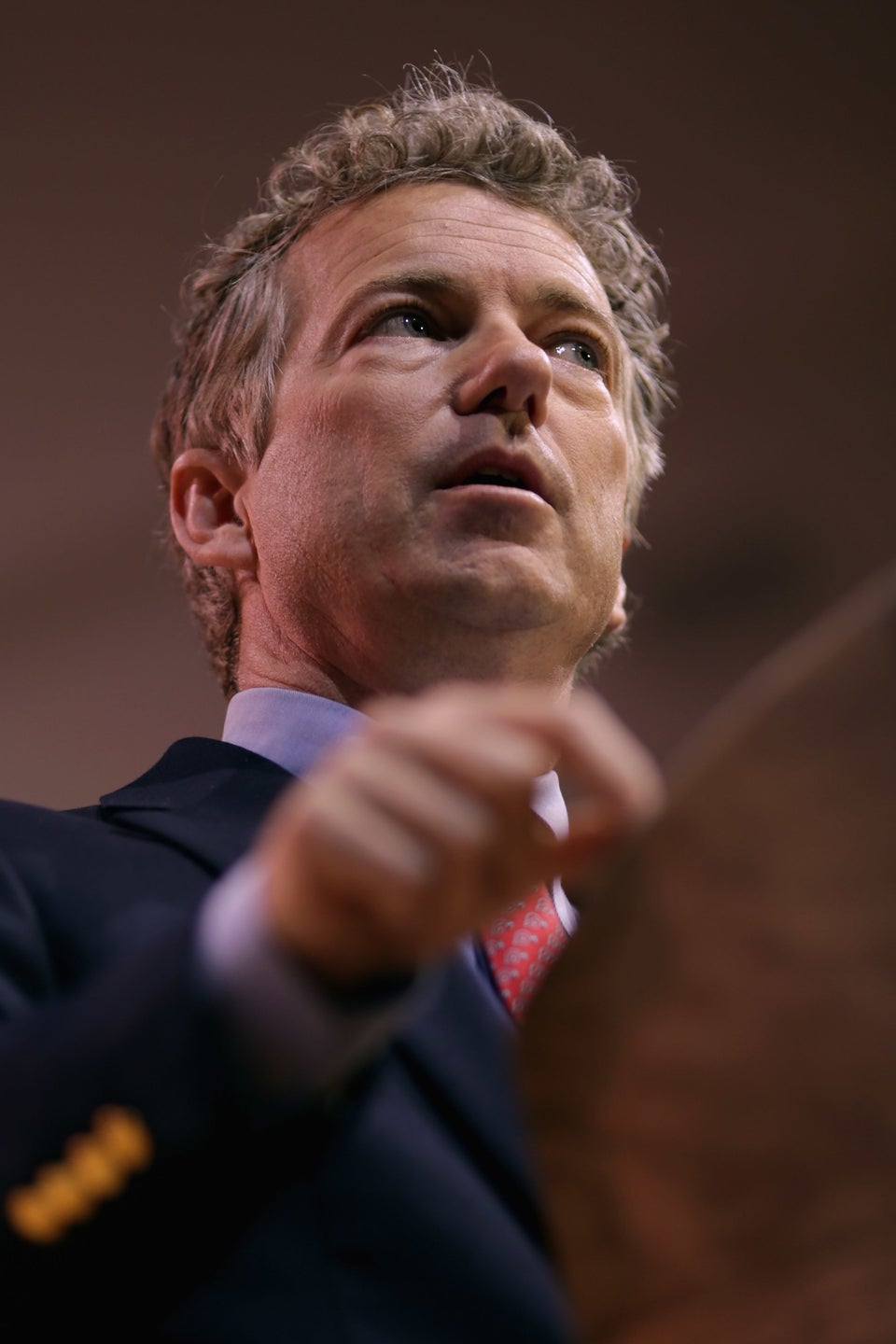 Rand Paul
Popular in the Community