Two years ago I remembered a documentary I saw produced by Antoine Fuqua called, Bastards of the Party about the Bloods and the Crips. The director, a former Blood gangmember, felt the gang-related turf wars grew out of the restless generation that came after the Black Panther Party, which patrolled to monitor police brutality and address the survival needs of the black community during the civil rights era. I thought it was fascinating and it got me to thinking about Huey P. Newton, co-founder and minister of self-defense of the Black Panther Party. I started reading everything on his life and work. Truly a labor of love one book on Eldridge Cleaver (author of Soul on Ice and minister of information, who later became a Republican) would lead me to a book on Geronimo Pratt and on to a book about his lawyer Johnnie Cochran and so on. I read Alondra Nelson's book, Body and Soul: The Black Panther Party and the Fight against Medical Discrimination for her extensive research on the party's healthcare activism. Tumbler is a great source for historical research. I found photographs by Stephen Shames, artwork by the Minister of Culture Emory Douglas and the first copy of the Black Panther Party newspaper, "Who Killed Denzil Dowell"? Another great archive of the Black Panther Party is It's About Time by Billy (X) Jennings. YouTube has an awesome archive of news footage including my favorite of Huey and William F. Buckley on Firing Line. I've read FBI files and court transcripts of the famous murder trial of Officer John Frey that made Huey a cause celeb and into the international conscious. I researched The Glass House Tapes memoir of agent provocateur, Louis Tacklewood. Agents of Repression details the tactics of COINTELPRO, the FBI division established to destroy militant movements in the country. I read Huey's poetry and letters.
I feel this story is a rich slice of American History that hadn't been told. I wrote a treatment and took a meeting with my entertainment lawyer Tom Selz. We strategized a game plan for an independent feature film. First I drafted a development proposal and he added the legal stuff. HPN Prod. LLC was formed. My frustration in finding a screenwriter led me to many profanity-laced tirades and to write the script myself. Generally it's not me to pepper my speech with motherf**er this and that. I'm sure Tom Selz's wonders if I'm a hood rat. But HPN's kick ass style has inspired my bitchassness. The first draft of the screenplay, Minister of Self Defense, has been written.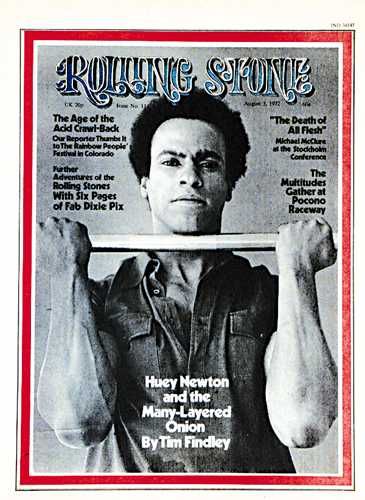 My script is not a boring history lesson but a portrait of Huey the man, a complicated activist in a turbulent time in American civil rights history. There are many great roles to cast talented African American actors. I imagine Malik Yoba as Bobby Seale, Idris Elba as Eldridge Cleaver, Common as Geronimo Pratt and Daniel Sunjata as Huey P. Newton. My wish lists of A-list actors are Tom Hanks as the famed civil rights lawyer Charles Garry, Maggie Gyllenhall as George Jackson and Huey's lawyer Fay Stender (Fay Stender Award) and Brad Pitt as movie producer Bert Schneider. After COINTELPRO engineers the prison murder of George Jackson and murder conviction of Geronimo Pratt, Huey flees to Cuba with the aid of Bert Schneider after a murder charge for an Oakland prostitute. The part of Elaine Brown would be any actresses dream role. Elaine Brown is a singer, activist, adventuress and first chairwoman of The Black Panther Party. Today Elaine campaigns for prison reform and Occupy Wall Street. His longtime love Fredrika Slaughter could not save Huey from his demons of alcohol, drug addiction and dealings with the dark side of Oakland's underworld, which escalated over the years with the pressure, and paranoia of a leader. Fredrika now runs the Huey P. Newton Foundation.
When I secure development funds I would hire a screenwriter to polish my script a Michael Genet, Kevin Arkadie or Richard Wesley. Much needed is a feature film director who shoots lean and mean like Mike Figgis, Bill Duke, Clark Johnson or Jim Sheridan. I want to make a great film; raw and edgy in hi-def with love, family, incarceration, friendship, sex, courtroom dramas, shootouts and the cause. I think a film about Huey P. Newton is timely for important issues we address today; healthcare, civil liberties and food programs. Power to the people!
Popular in the Community