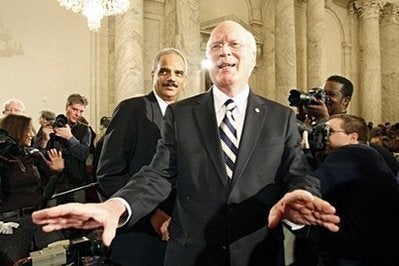 The ACLU commends Chairman Leahy's resolve and we agree that disclosure of past practices is the only way to move forward. But such a commission would not absolve Congress of its responsibility to do thorough oversight. Truthfully, regardless of the role of any outside group Congress must step up and once again make itself an equal branch of government and defend the rights of its constituents.
Think back to the Church Committee. It accomplished a great deal with a short timeline and limited resources. A full congressional investigation is definitely needed and it's vital that the precedent set by the Church Committee not be forgotten.
By truly understanding where our government has faltered, we will ensure that our country does not fall into those errors again. The idea of truth in government may seem naïve — especially after President Bush's legacy of secrecy — but it's an idea we should never lose sight of and should never stop striving for.
Popular in the Community