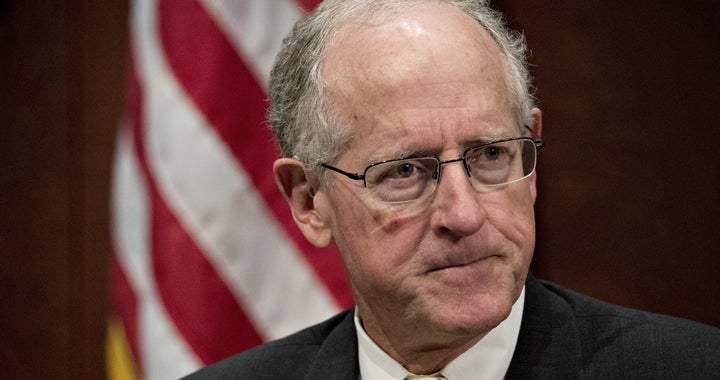 WASHINGTON ― A Republican plan to shrink food stamp enrollment is in some serious trouble.
Earlier this week House Agriculture Committee chairman Mike Conaway (R-Texas), the Republican in charge of writing new food stamp legislation, postponed releasing his bill in order to win Democratic support first. But on Thursday Democrats abandoned the negotiation.
"The Democratic members have made clear that they unanimously oppose [Conaway's proposal] as it has been described to them and reported in the press," Rep. Collin Peterson (D-Minn.), the top Democrat on the committee, said Thursday evening.
Conaway has to figure out whether he wants to write a bipartisan bill or one that would pass the House with just Republicans. But since Republicans don't have a filibuster-proof majority in the Senate, it's hard to see how a Republican-only strategy could succeed.
Nevertheless, an influential group of hardline House conservatives has been telling Conaway and House Speaker Paul Ryan (R-Wis.) that if they're not ready to severely shrink enrollment with the Supplemental Nutrition Assistance Program, then they should wait until after midterm elections in November.
"I'm focused on real welfare reform, including food stamp reform, and if that's not in the legislation then I've said before I think it should be a short-term extension," Rep. Jim Jordan (R-Ohio), founder of the conservative House Freedom Caucus, told HuffPost on Thursday.
Roughly 42 million Americans receive food benefits from the program, which is one of the federal government's most important safety nets and one that experts have credited for eliminating starvation in the U.S. Monthly benefits average $125 per person.
Republicans say having extra money for food discourages people from working, though recent research shows most adults who receive SNAP benefits participate in the labor force.
The Trump administration has made a lot of noise about food stamps this year, saying it favored replacing benefits with boxes of canned goods. The administration is closely allied with the Freedom Caucus leaders, who have been badmouthing an investigation into Trump's presidential campaign.
Peterson said in a radio interview last week that Conaway's plan would deny benefits to 8 million people. A Conaway spokeswoman said the number was not accurate but declined to provide details. Enrollment in the program has been declining for years, and budget forecasters already expect improved economic conditions to result in 8 million fewer people receiving monthly benefits a decade from now.
Jordan said he hadn't seen Conaway's bill, but that if it kicked an extra 8 million people off food stamps, "that certainly sounds like it's moving in the right direction."
The Agriculture Committee traditionally produces a farm bill every five years reauthorizing agribusiness subsidies and nutrition assistance. The previous farm bill bogged down in 2013 under similar circumstances, with hardline conservatives balking at a bipartisan measure that didn't cut benefits as much as they would have liked. So the House passed a more conservative bill that ultimately got smothered in a House-Senate conference committee.
Citing his own conversations with Senate Agriculture Committee chairman Pat Roberts (R-Kan.), Peterson said last week that "the Senate's not going to do any of this stuff, so this has been an exercise in futility."
Freedom Caucus Chairman Mark Meadows (R-N.C.) told HuffPost that delaying the farm bill would be good because "anything trying to happen before the midterms is difficult."
The idea that Republicans could get a better deal if they wait until after November doesn't make much sense to Rep. Frank Lucas (R-Okla.), who chaired the Agriculture Committee when hardliners blew up his farm bill five years ago. After all, if Democrats win enough seats to retake the House, they'll be in charge of the farm bill.
"What happens if we are not in control then a year from now?" Lucas told HuffPost. "Then the document becomes totally different. What's that old line? Cut off your nose to spite your face?"
Before You Go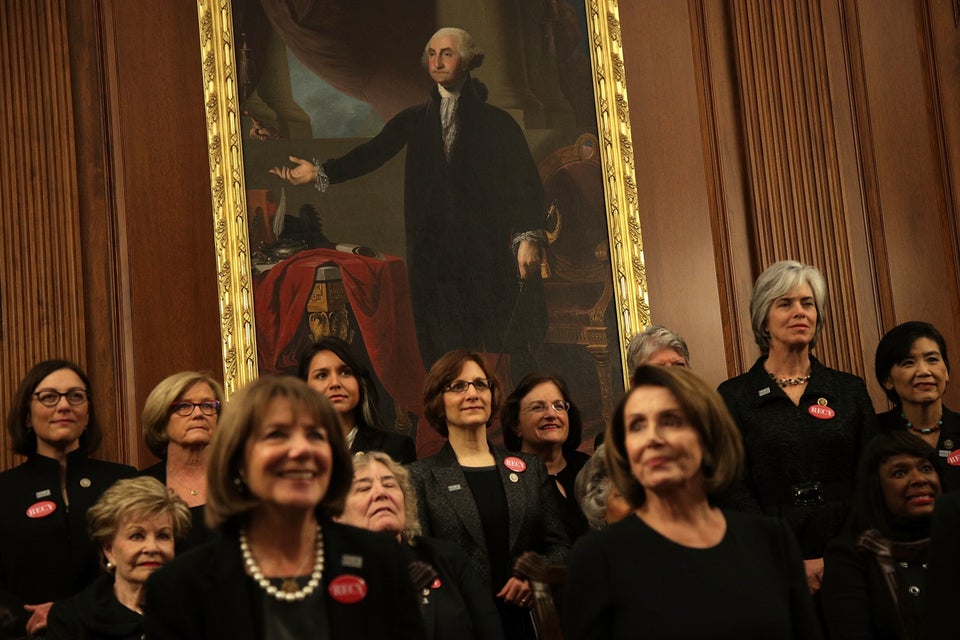 Members Of Congress Wear Black For State Of The Union In Solidarity
Popular in the Community