WASHINGTON ― Republicans insisted, after their attempt to replace the Affordable Care Act suffered a humiliating public defeat, that they will someday make good on their seven-year promise to repeal Obamacare. 
Republicans had to pull their TrumpCare replacement bill from consideration on the House floor less than half an hour before it was due for a vote Friday because not enough of them liked their own bill.
House Freedom Caucus conservatives hated it because it did not go far enough to dismantle Obamacare. More moderate members hated it because it would leave an additional 24 million Americans without health insurance and would especially hurt rural, older, white voters.
House Speaker Paul Ryan (R-Wis.) told reporters afterward that that's it, he's done, the country will have Obamacare for the "foreseeable future."
Yet, as unhappy-looking Republicans filed from an emergency caucus meeting in the basement of the Capitol on Friday afternoon just before Ryan spoke, they pledged to keep trying.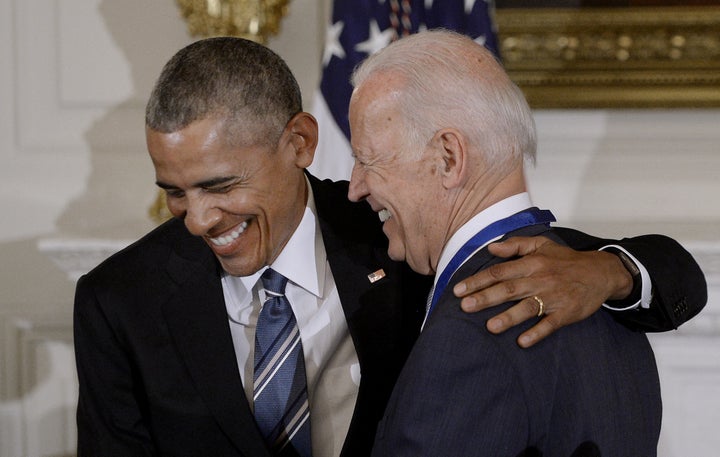 "We didn't have the votes, so we're not going pull it up and just kill it. We're going to keep working till we get something that does work," said Rep. Barry Loudermilk (R-Ga).
"This process doesn't end just because this one bill's been taken off the table," said Rep. Bradley Byrne (R-Ala.). "It just shows that our first attempt didn't work. This is not our last attempt. There will have to be other actions here."
Fresh on the heels of defeat, there was no consensus among Republicans on steps going forward. Do they try a piecemeal approach and whittle away at the Affordable Care Act? Do they go all in one more time? Do they heed Democrats' calls to work with them on repairing parts of Obamacare that don't work well?
The most likely next move will be for Health and Human Services Secretary Tom Price to tinker with the health care law's implementation. Many Republicans have argued that the law will implode on its own and then Democrats will own the failure.
But the recent Congressional Budget Office analysis of the current law found that it would be stable. To push the Affordable Care Act over the edge, Republicans might have to try to pass smaller bills that chip away at the law, although that will be difficult with only a narrow GOP majority in the Senate. Or they could prevail on Price to undermine enrollment, although administrative shenanigans could draw lawsuits.
There's a lot of things in American history that failed initially. Persistence is a really important principle.

Rep. Andy Barr (R-Ky.)
The easiest long-term strategy would probably be to work with Democrats, especially on the parts that moderates in both parties would back. Some Republicans said they would try to do that.
No one really had a plan, though, and most of the lawmakers limping away like injured Capt. Ahabs on the way to get their peg legs were sure they had to keep chasing the Obamacare whale.
"I introduced today a bill that would repeal Obamacare," said Rep. Mo Brooks (R-Ala.).
"There's a lot of things in American history that failed initially. Persistence is a really important principle," said Rep. Andy Barr (R-Ky.), even as he pledged to work across the aisle.
"The great movements in our country's history have been built on persistence," Barr said. "If you have an optimistic attitude about it, this is a learning experience. I want to learn from this experience, I hope my colleagues learn from this experience, and we try to do a better job building better consensus the next time around."
Indeed, there was a lot of taking the long view.
"Sometimes these things, if you give 'em time to marinate, we'll have an opportunity to bring us back together and allow us to regroup and get our mojo again," said Rep. Steve Womack (R-Ark.).
That mojo didn't come back over the last seven years, however, and many Republicans are clearly frustrated.
"Why can't we do this ... when we have a Republican president?" asked Rep. Randy Weber (R-Texas) shortly before the bill went down. "It doesn't make sense."
Jennifer Bendery contributed reporting
Calling all HuffPost superfans!
Sign up for membership to become a founding member and help shape HuffPost's next chapter