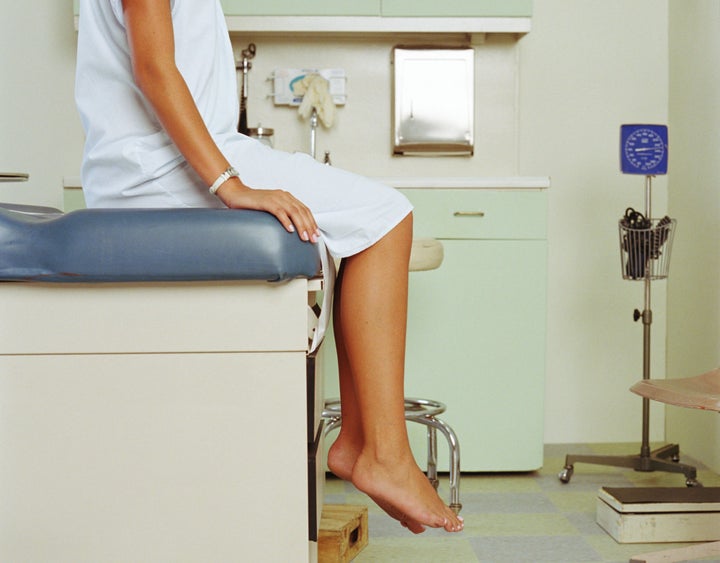 Abortion may be legal, but reproductive rights advocates have long held that for poor women who cannot access abortion services because it costs them too much ― or because they have to travel hundreds of miles to get to a provider ― "choice" is an empty word.
New data from the National Network of Abortion Funds supports that argument, showing how poor women, black women and young women are disproportionately affected by the financial and logistical hurdles to accessing abortion services, a situation aggravated by growing abortion restrictions.
The report analyzed five years of data from the nonprofit's George Tiller Memorial Abortion Fund, which provides financial assistance to women struggling to pay for abortion care.
Abortions can be expensive, costing up to $1,500 in the first trimester in some instances. And the Hyde Amendment has blocked federal Medicaid funding for abortion in the United States since the 1970s, meaning many women who are low-income and do not have private insurance are often unable to pay for abortion care.
More than one-third of patients seeking assistance from the George Tiller Fund for their abortion received some form of public assistance, like unemployment benefits or SNAP.
"If you're looking at a first-trimester abortion that's anywhere between $500 and $700, depending on where you are in the country, most people don't have that laying around somewhere," Yamani Hernandez, executive director of the National Network of Abortion Funds, told The Huffington Post. "So you're not going to be able to access your procedure right when you need it ... that's one of the reasons why funds exist, to try and close that gap."
Indeed, roughly 70 percent of the women in the report were seeking financial assistance for second-trimester abortions ― a figure that is almost eight times higher than the national average. (That discrepancy was at least partially expected, given that the George Tiller Fund prioritizes providing financial assistance for second-trimester abortions.)
But it also points to the possibility that many of the women who were seeking second-trimester abortions faced delays accessing care simply because they couldn't afford to pay for an abortion earlier.
Women seeking financial help paying for second-trimester abortions, the study found, also traveled nearly 175 miles, on average, to get care ― three times longer than women seeking first-trimester abortions.
And overall, the average distance women traveled to access abortion services doubled between 2010 (just under 100 miles) and 2014 (just shy of 200 miles), during which time the number of abortion restrictions enacted soared. After all, the last five years account for 27 percent of all the abortion restrictions enacted since the ruling in Roe v. Wade.
Nearly half of the women who sought financial help for their abortions were black ― even though black women make up only about 38 percent of abortion patients nationally.
"These national averages suggest that the financial burden imposed by the policy restrictions on abortion are especially impacting people of color, and African American women in particular," Hernandez said.
Additionally, of the 2,000 women who called the fund and also gave information about where they lived, most were in the South and Midwest -- areas of the country where many states restrict private insurance coverage for abortions, adding further evidence that abortion access not only breaks along racial and economic lines, but geography.
"A right only in name is not a right at all, actually," Hernandez argued. "If you can't actually access your right because you're too poor, or because you have to travel too far, or because you don't have the right insurance, then we have a class-based healthcare system."
Popular in the Community