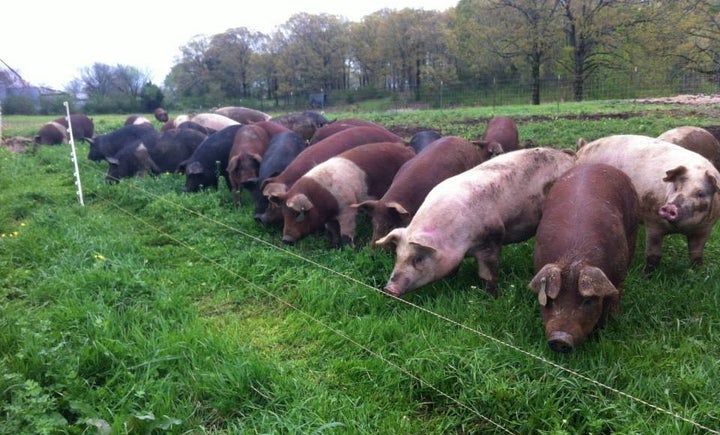 When Marshall Bartlett describes Como — the northern Mississippi town of 1,200 where he lives and operates a farm that's been in his family for 150 years — he says the statistics speak for themselves.
Among the Panola County town's residents, 35 percent report income below the poverty line, far exceeding the statewide poverty rate — which itself has been cited as the highest in the nation. And the county's unemployment rate of 6 percent outpaces state and national numbers.
"It's all pretty grim," Bartlett admitted.
Bartlett says his father had encouraged him and his siblings to not pursue careers in agriculture, and he initially heeded that advice — earning a bachelor's degree in environmental studies at Dartmouth College and working with AmeriCorps to rebuild the homes of Hurricane Katrina victims in neighboring Louisiana, among other pursuits.
But about four years ago, the now-28-year-old returned to the farm with a lofty aim: to not only keep the farm in the family but also bring economic opportunities back to the place where he grew up.
The result was Home Place Pastures. Bartlett and his team grow and process pasture-raised pork, beef and lamb with a keen eye on humane handling and environmentally friendly practices. The farm now processes about 25 hogs, five steers and 20 lambs and goats a week, bringing in about $30,000 in revenue. And Bartlett has 12 farm employees, about half of whom live right in Como.
"We've gotten here in a little over three years, which is pretty crazy," Bartlett told HuffPost. "I'm really proud to have built this here."
Though a lot of hard work contributed to that success, Bartlett also credits two U.S. Department of Agriculture rural development grants that helped make the farm's steady growth possible.
In 2014, Bartlett applied for and received a USDA value-added producer grant (VAPG) of about $50,000 to help finance the farm's expansion of its pork business, allowing it to supply products to area restaurants, retailers and consumers by helping to finance refrigerated delivery equipment. A year later, the farm received a second $50,000 grant to help establish its free-range lamb operation.
Bartlett doubts the farm would be in the position it is today without the federal help.
"We were able to handle these upfront expenses without borrowing a ton of money," he said. "Without that injection of those grants, we wouldn't have been able to do all this."
The VAPG program was created under the Clinton administration in 2000 to reward farmers, particularly beginners, who were working to diversify farm income streams by creating products and marketing opportunities that added resilience against volatile commodity prices. The program awarded $45 million in grants to 325 producers last year.
This kind of support, advocates say, is especially important when many U.S. farmers are struggling with falling income and rising debt, as well as the extreme weather challenges associated with climate change.
And yet the program is on the chopping block.
The programs were deemed "duplicative and underperforming" in the president's skinny budget. Neither USDA nor Office of Management and Budget officials responded to a request for further explanation of the proposal.
"If this were to go away, I think you would have a number of farms that would probably end up closing up shop," King told HuffPost.
Anna Johnson, a policy program associate at the nonpartisan Center for Rural Affairs, described the RBCS cuts as particularly alarming when combined with massive cuts proposed for other initiatives aimed at rural communities, like zeroed-out funding for the Rural Economic Development Program as well as the USDA's water and wastewater loan program, which helps fund rural infrastructure projects.
"Economic opportunity in these rural areas is a really big issue, and these areas face higher levels of poverty," Johnson said. "These are really important programs. For the administration to propose eliminating these supports is troubling for rural communities."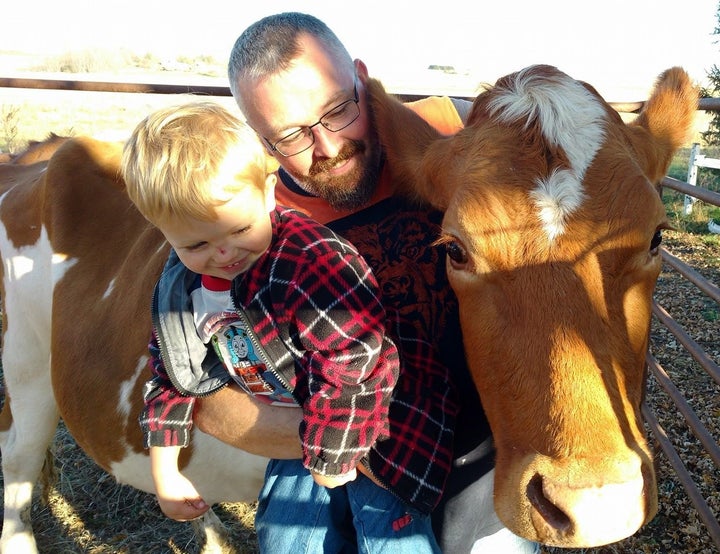 Agriculture Secretary Sonny Perdue appeared to be distancing himself from the president's spending plan this week. Perdue attempted to assure lawmakers that he is elevating rural development concerns at the USDA, but his reorganization has eliminated the undersecretary for rural development.
Some farmers appear willing to give Perdue a chance to make good on that pledge.
In 2015, William Powers, who owns and operates Darby Springs Farm in Ceresco, Nebraska, alongside his wife, Crystal, was another recipient of a $50,000 VAPG grant. The federal money helped finance the farm's construction of a creamery that will allow them to make and sell ice cream using milk from their pasture-grazed dairy cows.
"The program is crucial for young entrepreneurs with a cash-flow situation," Powers explained. "We're not independently wealthy, so that grant helps us make up some of those upfront payments."
While Powers believes the proposed cuts to the VAPG and other USDA rural development programs would be detrimental to farms like his, he thinks it's unlikely Congress will move forward with them.
"But who knows?" he added. "I'm an optimist."
Support HuffPost
The Stakes Have Never Been Higher
Before You Go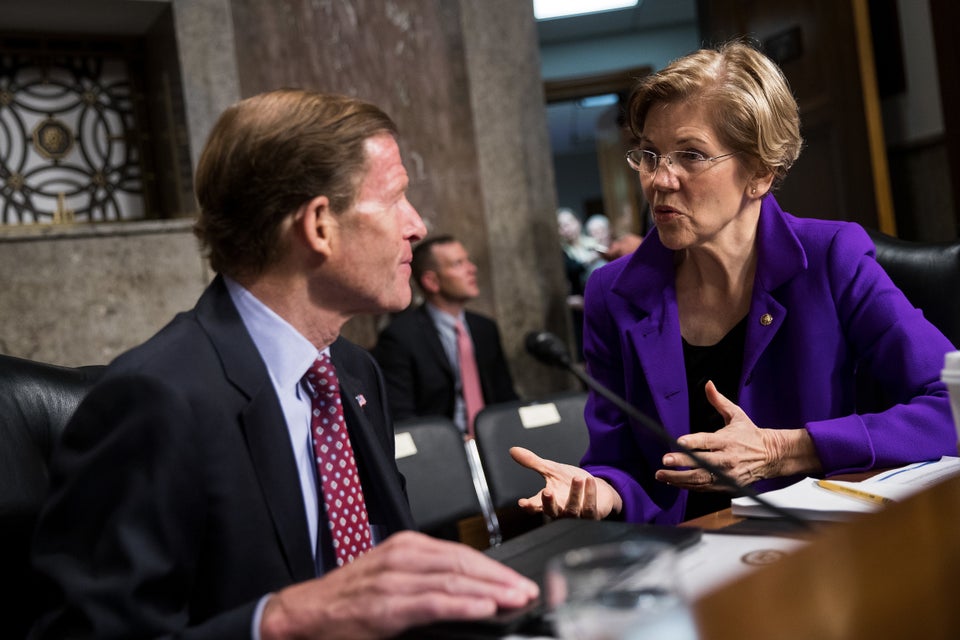 2017 Scenes From Congress & Capitol Hill
Popular in the Community