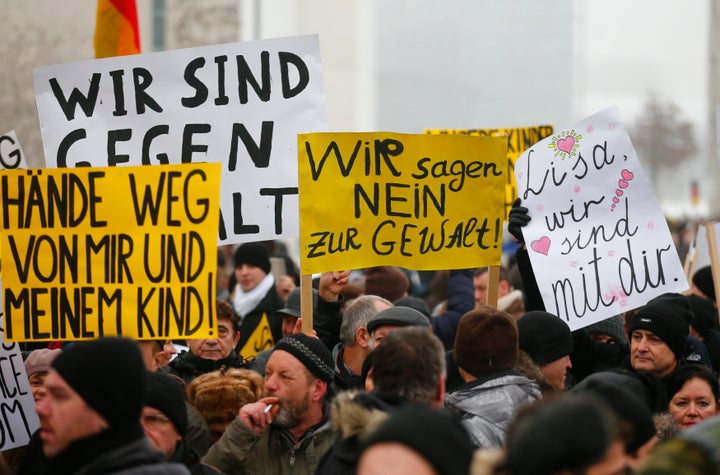 Hundreds of people demonstrated in Germany in January last year, after media outlets reported that migrants had abducted and raped a 13-year-old Russian-German girl.
But while the protests were real, the story was fake. 
The girl, identified as "Lisa F," later retracted her claims, but the story spread across Europe after a Russian state owned TV station heavily featured the allegations while German authorities were still trying to verify what happened. Several other outlets in Russia and Germany then quickly picked up the story, sometimes adding the claim that the case was not being investigated because it put German immigration policy in a bad light. Even Russian Foreign Minister Sergei Lavrov said the case was being "hushed up." 
The Lisa case is an extreme example of what analysts say is a sprawling campaign of Russian disinformation that seeks to influence European Union politics and sow discord among voters. It's a problem that European governments are increasingly concerned about, but one they are struggling to produce an effective way to counter.
"The Russians have been doing this for at least a decade, probably longer, and European countries are just waking up to it now," said Ben Nimmo, a senior information defense fellow at the Atlantic Council think tank. "The Kremlin has a really, really long head start." 
The EU vowed this year to expand its efforts to defend against false reports, as upcoming elections in France, Germany and the Netherlands raise the stakes on misinformation influencing voters. In November, the European Parliament passed a motion that called on the EU and member states to do more to counter Russian "disinformation and propaganda warfare." Russian President Vladimir Putin accused the bloc of trying to silence dissenting opinions.
But the European Union views the threat of disinformation as a serious challenge. In January, EU politicians pledged to give more funding for an 11-person task force set up in 2015 called East Stratcom, which aims to address Russian disinformation and highlight its distortions. The task force issues weekly newsletters on disinformation campaigns, makes viral-style explainer videos on how false reports spread and fact checks suspect news stories.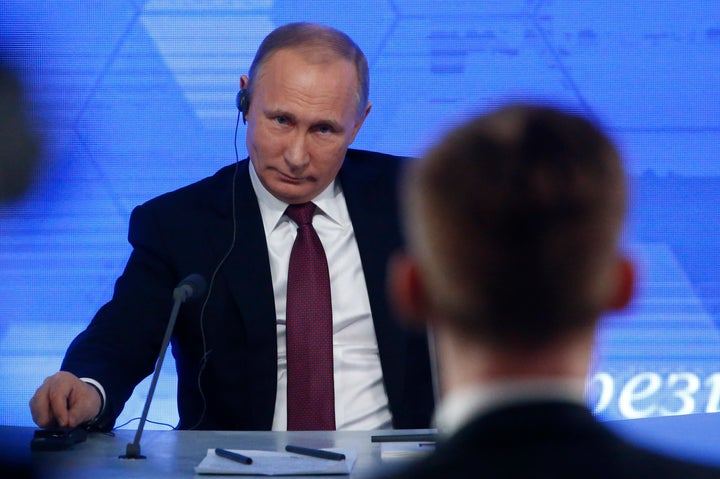 Even though East Stratcom has debunked thousands of false reports and is a useful resource for journalists, experts say that the positive efforts of the minuscule team pale in comparison to what they are trying to fight. The task force also needs to be budget-neutral, putting additional constraints on its activities.
"It's woefully underfunded," Nimmo said. "It's running on a shoe-string when Russia has thousands of people doing this. To call it one-sided is not even close."
The EU estimates that Russia budgets at least a billion dollars a year for its state-run media, while other reports state that the Kremlin gives $320 million a year just in funding to Russian broadcaster RT alone. Russia also allegedly pursues a clandestine strategy of funding internet troll factories that flood social media with pro-Kremlin posts.
"The interior workings of the Kremlin are notoriously murky, but what we can observe is that there is a full spectrum disinformation effort steered by the Russian government," Nimmo said. 
"They don't have the capacity to mobilize a large number of people, but they seem to be targeting the capacity to mobilize a small number of angry people and make them angrier. That's a very dangerous thing to be doing."
While there is nothing that directly links Russian government figures with a coordinated media disinformation strategy, analysts have noted its state-run media consistently attempting to vilify Kremlin critics using hosts of poorly credentialed "experts" and thinly sourced material. One frequent guest on RT was eventually revealed to be a disbarred British lawyer, who once falsely claimed a senior judge kidnapped him.
As a result of the constant influx of false reporting and rumors, the work of East Stratcom and other anti-disinformation groups can seem like whack-a-mole. As soon as a claim that NATO is selling weapons to ISIS has been debunked, another article emerges stating that Ukrainian soldiers are taking psychotropic drugs to turn into zombie-like killing machines.
Although many of these articles may seem obviously ridiculous, several European politicians have been forced to address inflammatory allegations made in such state-run Russian media outlets that get picked up by the popular European press.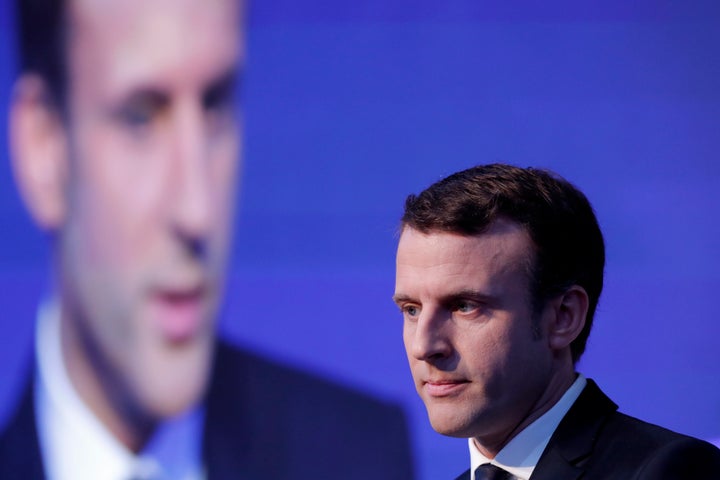 France's current presidential front-runner, independent Emmanuel Macron was pressed to deny that he was having an extramarital gay affair last month. Russia's Sputnik news outlet had reported the claims from a conservative member of France's parliament, who said that "a very wealthy gay lobby" was pulling Macron's strings. 
Macron's rivals Republican Francois Fillon and far-right National Front leader Marine Le Pen are both seen as far more pro-Kremlin candidates.
Another article in Sputnik's French-language edition took aim at the media's relationship with Macron, claiming that journalists put on pro-Macron t-shirts during a rally in the Russian capital of Moscow. A photo accompanying the article showed a group of people wearing the shirts. In reality, the image was of Macron's team and not any reporters.
Macron's party chief Richard Ferrand has claimed that Sputnik and RT, formerly known as Russia Today, are spreading fake news in an attempt to damage the campaign. Cyber attacks originating from Russia are frequently targeting party computers, he added. Russia called those allegations "absurd."
While many EU states are struggling with how to deal with this type of information war, there are already nations that have found themselves better equipped to handle false reports. Sputnik had to close its offices in Finland due to a lack of readership and government officials there have been trained on how to address disinformation. Estonia, too, has said it is well prepared to deal with the wave of false reports that is expected when NATO troops arrive there next month.
There may also be a certain learning curve for news outlets and readers in the way they react to Russian state-run media reports, Nimmo suggests. A more recent false report in Lithuania began last month with an email to police and the parliamentary speaker alleging that German-speaking men had raped a teenage girl near a German army barracks.
In this instance, unlike the Lisa case, authorities were quick to investigate and publicly debunk the claim. Prosecutors have now opened a probe into the source of the email, stating that they believe it came from a non-EU country. 
Calling all HuffPost superfans!
Sign up for membership to become a founding member and help shape HuffPost's next chapter
BEFORE YOU GO
PHOTO GALLERY
Inside The Cafe Dedicated To Vladimir Putin