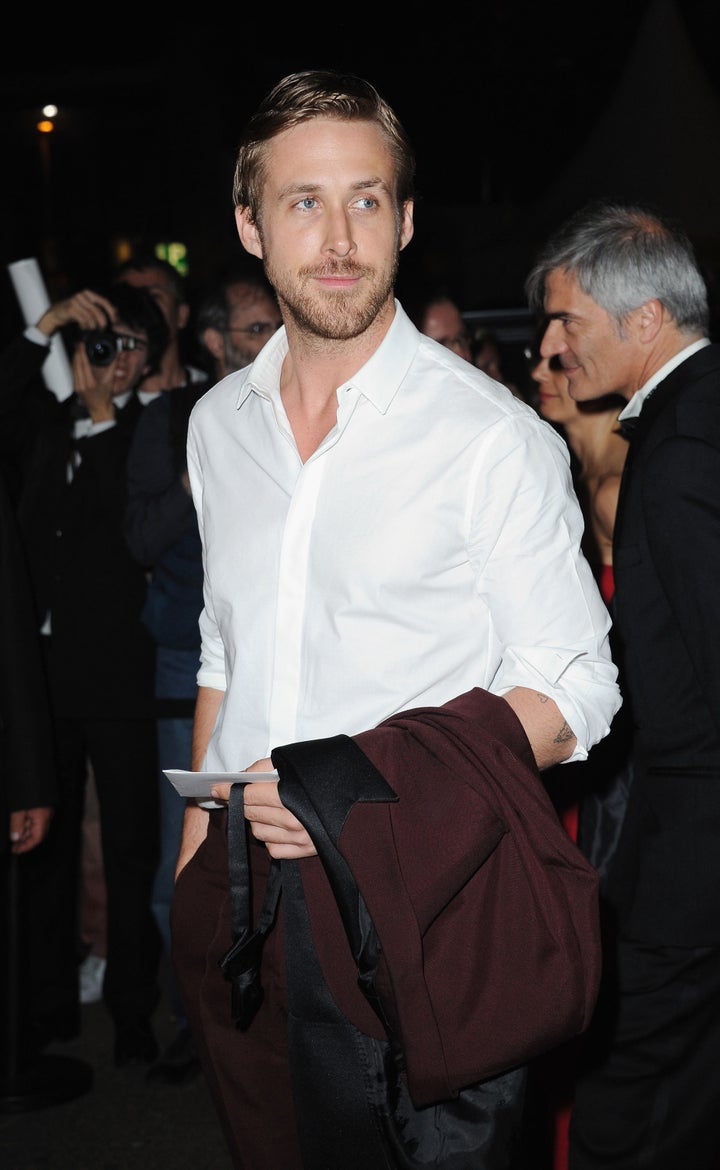 Say this for Ryan Gosling: he knows what he likes. And right now, Hollywood really, really likes him.
Variety reports that Gosling is in talks to star in "Only God Forgives," a Bangkok-set drama about prostitution, gambling and mob activities that will be directed by Nicolas Winding Refn. It will be the third film for the pair in two years; Gosling takes lead in Refn's Cannes-acclaimed interpersonal heist drama, "Drive," for which he won Best Director at the French film festival, and will also topline his remake of the 70s film, "Logan's Run."
Gosling and Refn are particularly close; he smooched the director at Cannes, and has great respect for his "mate." (See the video below for context!)
This won't be Gosling's first stab at a gangster-related film; he'll star alongside Sean Penn in "Gangster Squad," the true story of mobster Mickey Cohen. In that film, however, Gosling will play the good guy cop who went after the mob boss.
Refn is also not the only director Gosling is reteaming with; he will soon star in the Derek Ciafrance-helmed "The Place Beyond The Pines," another crime-and-punishment drama with Bradley Cooper. Ciafrance was Gosling's director in the critically acclaimed "Blue Valentine," which co-starred Oscar-nominee Michelle Williams.
All that future work comes on top of a busy summer for the star; he's set to debut the anticipated romantic comedy, "Crazy, Stupid, Love," in which he plays a ladies man who falls for Emma Stone, and his political drama "The Ides of March," co-starring as well as written and directed by George Clooney, will get its premiere at the Venice Film Fest.
One thing Gosling won't be doing? Directing 'Idolmaker,' the remake of the 1980 film he was scheduled to helm.
Popular in the Community