To say that Salvatore Angius has a passion for parrots is an understatement.
Angius, based out of Long Beach, Calif., is the creator of Californiaflocks, a preservation "dedicated to tracking, filming, photographing, and documenting the vast and diverse species of naturalized parrots throughout California."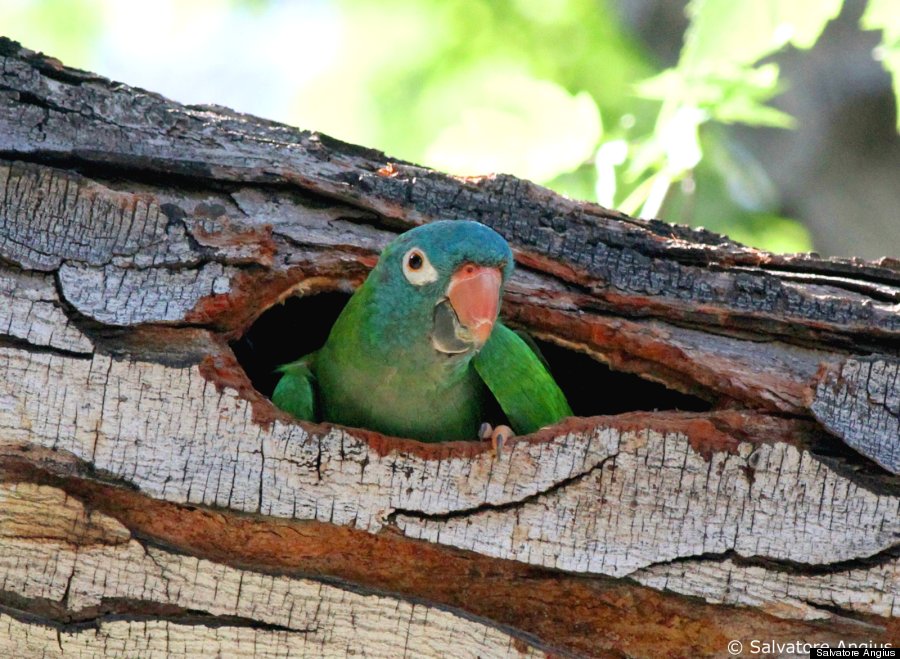 Blue Crowned Conure / Credit: Salvatore Angius
"People look at these birds and think they're escaped pets, and some will even try to rescue them, but shouldn't do so," Angius tells The Huffington Post.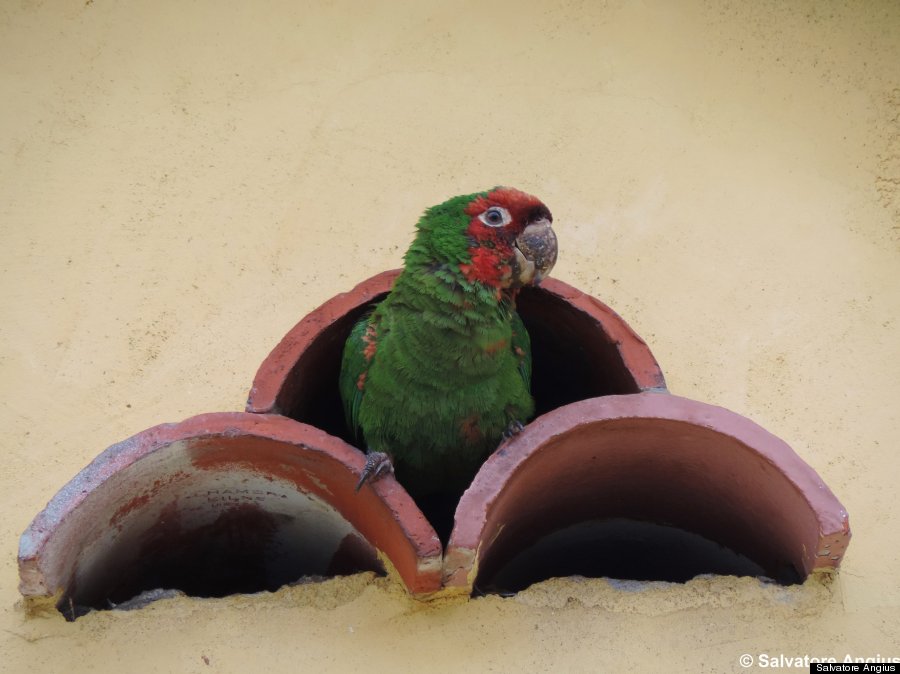 Mitred Conure / Credit: Salvatore Angius
The misperception of these naturalized parrots as simply 'lost pets' is one of many common problems that Angius has encountered since beginning Californiaflocks. "These parrots were born wild, and have existed here for decades. They have never seen a cage and are not captive birds," says Angius.
"I would [also] love to have people understand that these birds are not eating or competing with native bird species, because the food they're feeding on are highly imported food sources, and not consumed by other native species."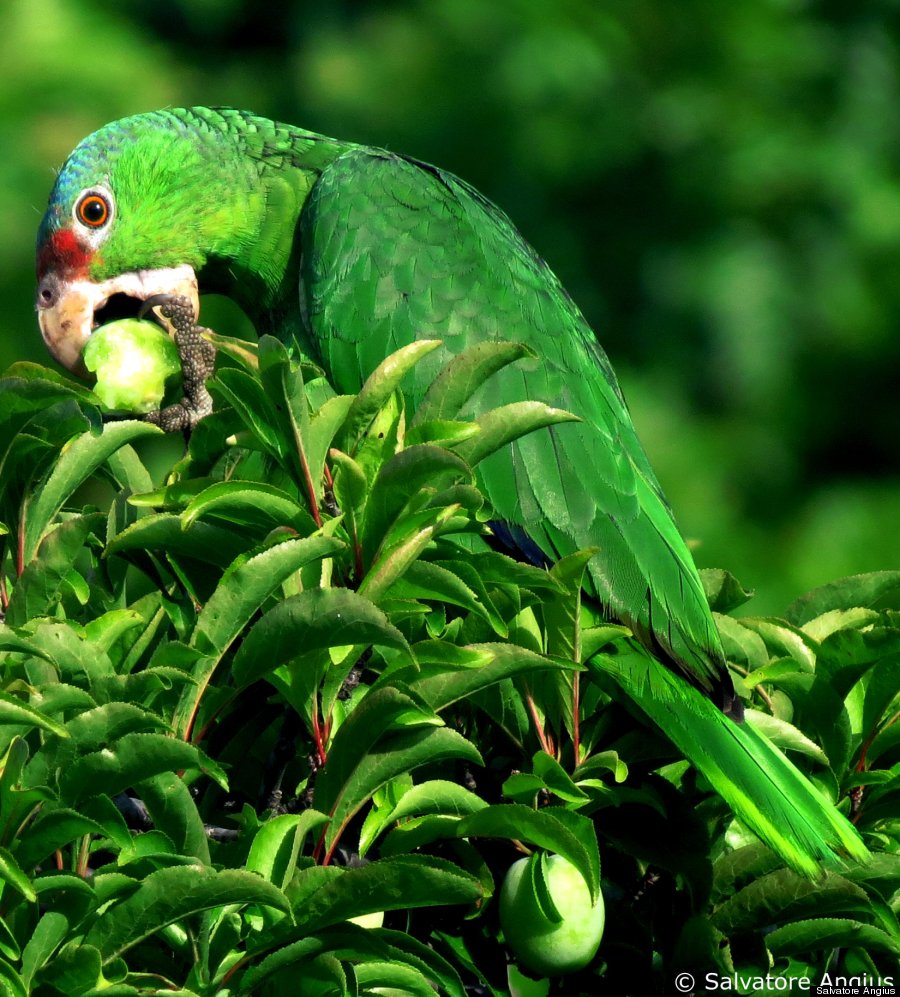 Red Crowned Amazon / Credit: Salvatore Angius
Angius' photos capture the birds' beauty in stunning detail, but he started the project for other reasons.
"I lost two of my own parrots, not of these same native species found in California. After I was unsuccessful finding them, my last resort was to track these flocks within California, and hope they might have joined with [one of them]."
While Angius was unable to locate his own beloved parrots, he did find himself learning about and fascinated by the array of at least 13 different documented species of naturalized parrots within the region.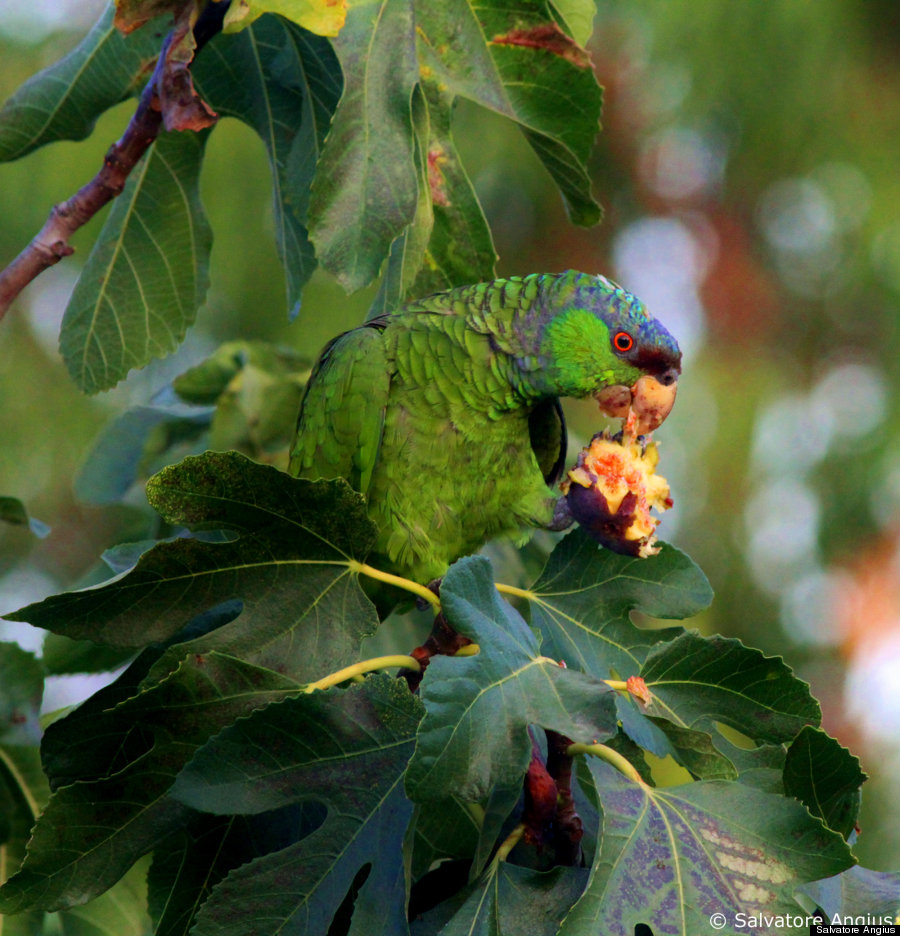 Lilac Crowned Amazon / Credit: Salvatore Angius
"The majority derive from Central and South America, with one exception, the Indian Ringneck parakeets, which are from India, and primarily based in Bakersfield."
And through the use of Facebook in this digital era, his passion and message are spreading far. The accompanying photos, shot by Angius, provide only a small glimpse into the amazing naturalized parrot species in California.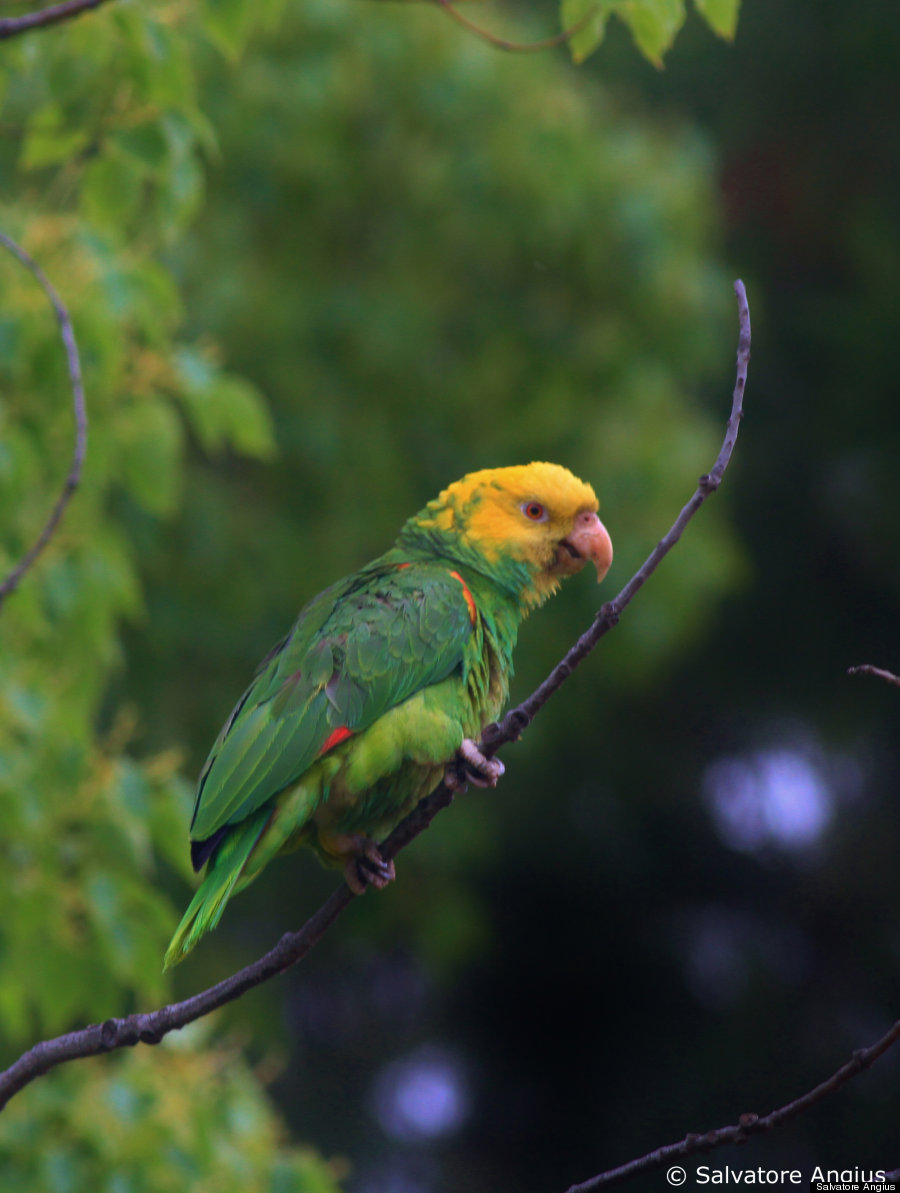 Yellow Head Amazon/ Credit: Salvatore Angius
Related
Before You Go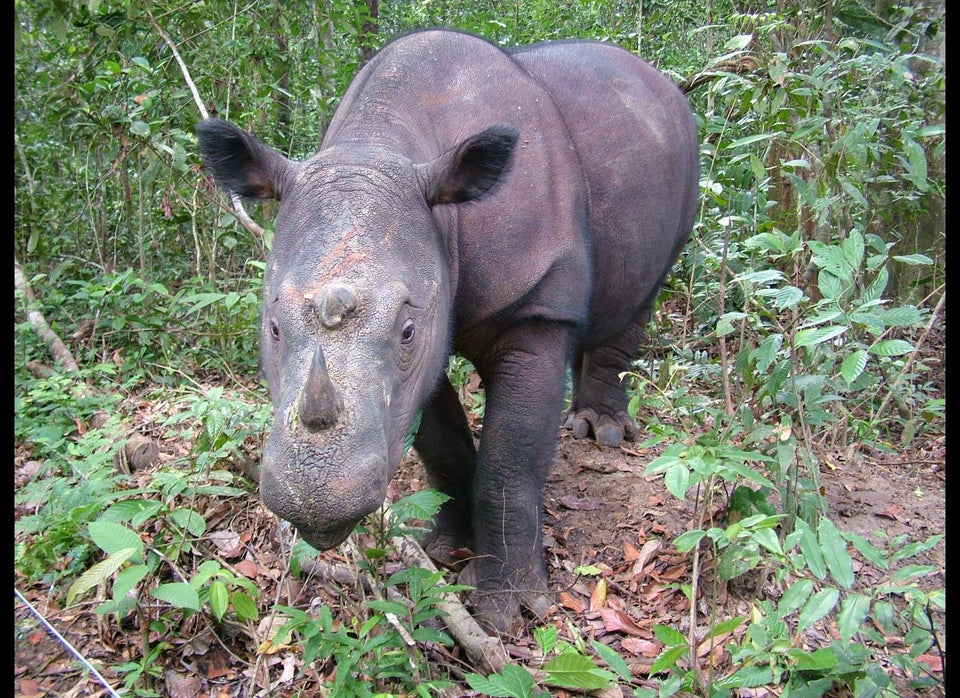 The World's Most Threatened Species
Popular in the Community