If the arrival of Girl Scout season makes you think of coconut, we're willing to bet you're a Samoa fan. There's a lot of dispute over which Girl Scout flavor is the best, but there's something truly special about the combination of caramel, coconut AND chocolate that everyday mint chocolate or peanut butter chocolate just can't top. So, when we saw that holy trinity baked on top of a soft pretzel, we knew we had reached the pearly gates of dessert heaven. Tell us this doesn't look like paradise to you: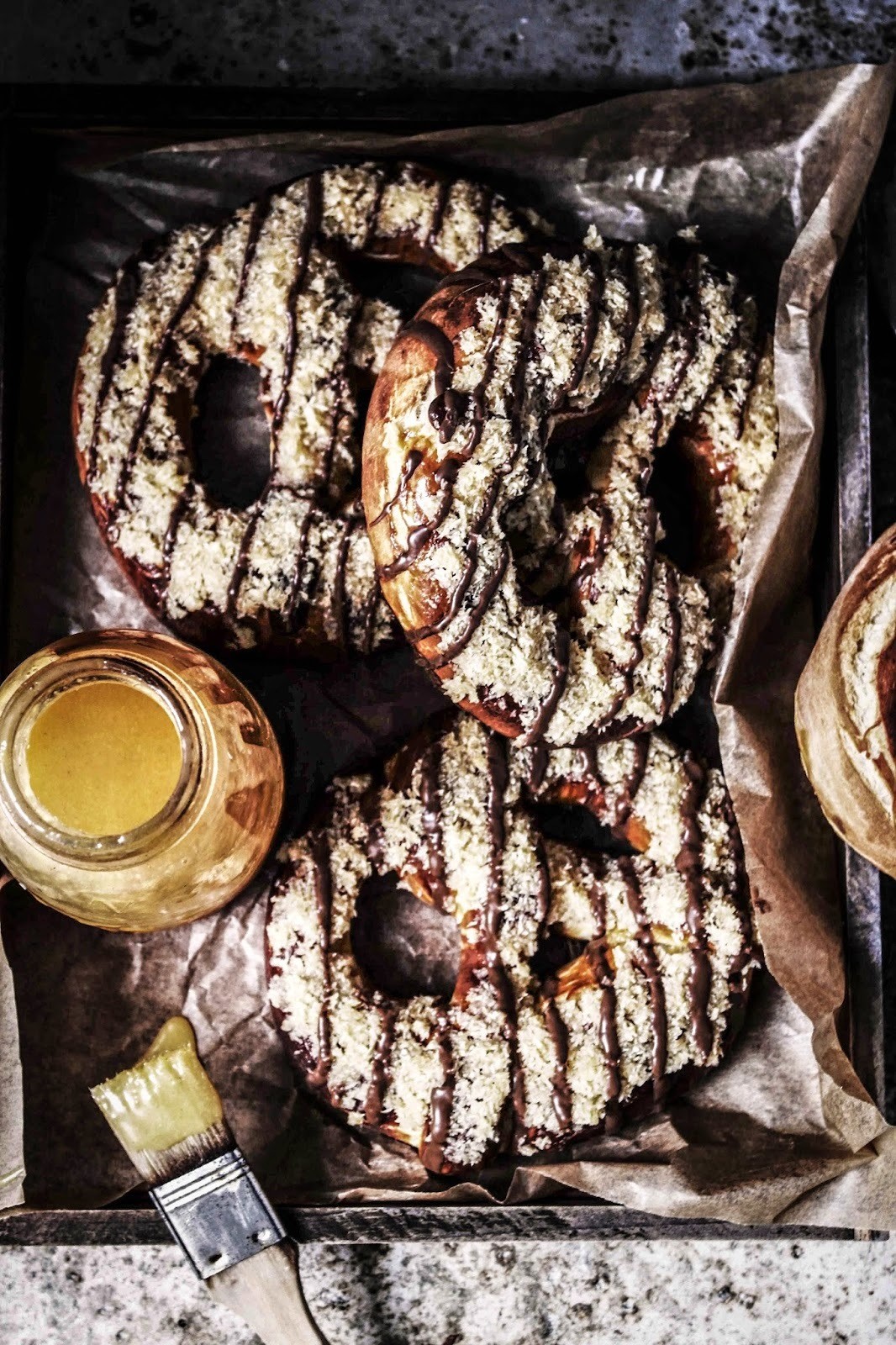 Food blogger Twigg Studios understands the glory of the Samoa, and she's also a lover of soft pretzels. Combining her two great loves together, she created a recipe that might be one of the best we've stumbled upon yet. (And we come across some really good recipes.)
Here's what she did: She made her own soft pretzels -- if you have yet to do this, get to it now. She cooked up her own caramel sauce. She brushed the pretzel with the sauce. AND she mixed the caramel with coconut to cover the pretzel in it. Then, she drizzled it all in melted chocolate. In her own words, "it was heaven."