Former Alaska Gov. Sarah Palin (R) slammed "corrupt bastards" in Washington, D.C. in an op-ed published by Breitbart.
"Today, doesn't it seem like we have a Corrupt Bastards Club in D.C.? On steroids?" Palin writes after telling a story of Alaskan lawmakers sometimes referred to as the "Corrupt Bastards Club."
Palin said she's "prepared to be attacked" for the comparison.
"The fight over defunding socialized healthcare, aka Obamacare, should have opened everyone's eyes to call it the same," Palin writes.
Palin defends tea party Republicans like Sens. Ted Cruz (R-Texas) and Mike Lee (R-Utah), who pushed to shut down the government over their opposition to Obamacare. The former vice presidential hopeful said the Cruz and Lee had "the only credible plan of action."
"There was no other credible alternative plan to seize the constitutionally appropriate opportunity to legislatively close the purse strings to stop the juggernaut of full socialized medicine," Palin writes.
Other Republicans have disagreed, chastising Cruz for taking actions against Obamacare. Senate Minority Leader Mitch McConnell (R-Ky.) and Sen. John McCain (R-Ariz.) have both criticized Cruz, saying the push against Obamacare wasn't worth shutting down the government.
Read Palin's entire op-ed here.
Before You Go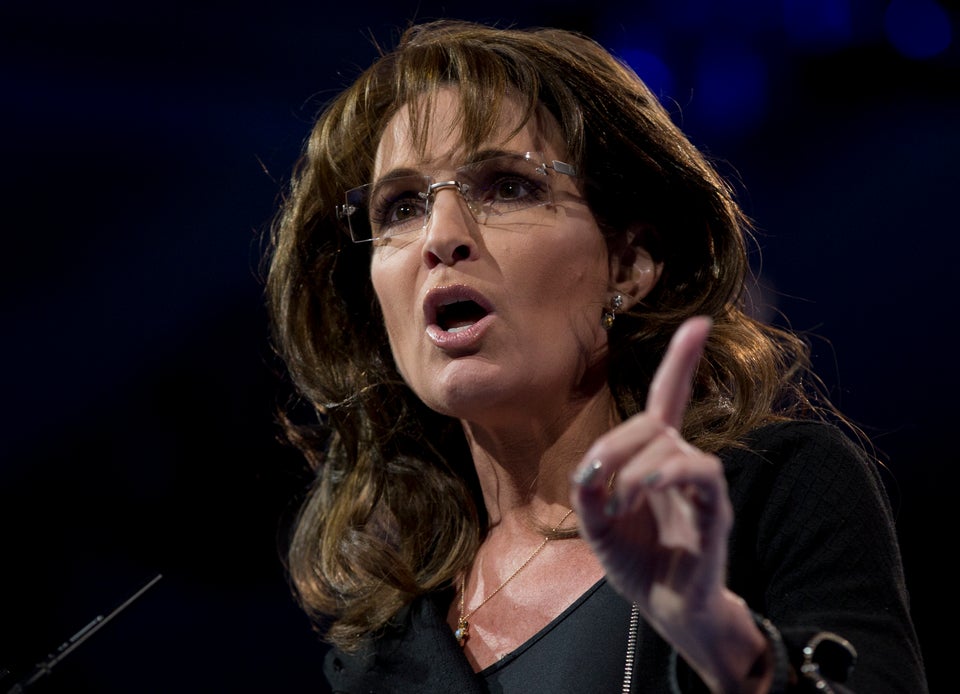 Top Palinisms
Popular in the Community