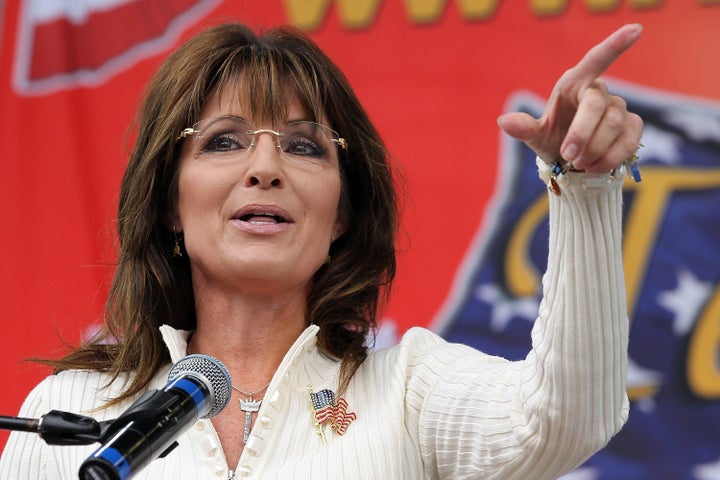 Former Alaska Gov. Sarah Palin (R) has agreed to deliver the keynote address at this year's Conservative Political Action Conference in Washington D.C., ABC News reports.
"Few national conservative leaders in America today energize and inspire our grassroots activists like Governor Sarah Palin," American Conservative Union Chairman Al Cardenas said in a statement, according to ABC News. "Her strong record of leadership, championing of our shared principles and magnetic personality have made Sarah Palin a hero to millions of conservatives across the country.... As we ready for the critical 2012 election, I'm honored to welcome Governor Palin to the Conservative Political Action Conference for the first-time ever."
If the Palin-at-CPAC story sounds familiar, that's because it is. Palin has been asked to give the keynote address at the gathering for the past four years. She accepted the invitation in both 2008 and 2009 before cancelling just weeks before the event each time.
Some observers speculated that Palin avoided the event due to apparent clashes with with then-CPAC organizer David Keene. Politico reported in 2010:
Keene has criticized Palin in the conservative press, telling Newsmax in July that she was "whining" about her press coverage and was not yet ready for primetime.

"Conservatives like her, but you've got to have more than that," Keene told the outlet. "You've got to be more than a rock star. If in fact she's interested in the presidency, she has got to establish herself as someone you can envision in the Oval Office. And it's become more difficult to envision than it was at the time of the election."
Keene, however, stepped down from his leadership position on the eve of the event last year, handing over the reins to Cardenas.
With just over a month to go until the Feb. 11 CPAC conference, Palin still has plenty of time to change her mind on the invite once again. If she does, attendees may have to settle for a cameo from a pretty convincing "Mama Grizzly" impersonator instead.
Calling all HuffPost superfans!
Sign up for membership to become a founding member and help shape HuffPost's next chapter