State and federal authorities looking for missing Iowa college student Mollie Tibbetts have conducted several searches of a Deep River, Iowa, pig farm. The farm, reportedly owned by 56-year-old Wayne Cheney, is about 20 minutes from where Tibbetts was last seen.
"As leads come in and information is evaluated, the investigative team responds to those and prioritizes those," Winker said. "I would expect those searches to continue."
Authorities have not named Cheney as a suspect or person of interest in Tibbetts' disappearance, though authorities have questioned him at least twice, Fox News reports. Winker said investigators are "not in a position to say who is a suspect, who isn't a suspect or that there are suspects."
Cheney spoke with Des Moines' WHO-TV last week and to Fox News over the weekend and denied knowing Tibbetts. He said police had questioned him at length and he'd refused an FBI request to take a polygraph examination.
"I don't remember what they asked me," he told WHO-TV of being questioned by investigators. "I just thought it was a waste of time."
According to WHO-TV, Cheney has pleaded guilty in connection with two stalking cases ― one in Poweshiek County in 2009 and another in Marion County in 2014. One of those cases reportedly resulted in a protective order being filed against Cheney.
Authorities have reportedly investigated several possible leads in the case, including a man in nearby Pella who was allegedly spotted "taking covert photos of girls." The man has not been identified, and it's unclear if investigators have ruled him out.
Tibbetts, 20, is a sophomore at the University of Iowa, where she is studying psychology. She has been missing from the rural town of Brooklyn, about 70 miles northeast of Des Moines, since the night of July 18. She was last seen jogging in the area, and her parents fear she has been abducted.
"If someone has abducted her, we are pleading with you to please release her," Tibbetts' mother, Laura Calderwood, said Friday.
There was initial speculation that a body found in the area Sunday may have been Tibbetts', but authorities told the Des Moines Register on Monday it was identified as the remains of someone else and that the death was not considered suspicious.
At the time of her disappearance, Tibbetts was dog sitting for the brother of her boyfriend, Dalton Jack.
Jack, 20, lives with his brother and has been dating Tibbetts for nearly three years. Tibbetts regularly spent nights there. Jack's last contact with her was about 10 p.m. July 18, when she sent him a selfie via Snapchat. There was reportedly nothing unusual about the photo.
Jack has been cooperating with investigators and has been ruled out as a suspect because he was working at a construction site 100 miles away, police said.
The reward in the case is now up to $260,000. Crimestoppers of Central Iowa is coordinating the reward. Spokesman Greg Willey told ABC News it is the highest reward to be offered in the organization's history.
"We don't have these types of things happen too often," Willey said.
In an unusual move, Calderwood said if someone took her daughter, they may claim the reward money after she's set free.
"It is our greatest hope that if someone has her, that they would just release her and claim that money we have raised for her freedom," Calderwood said.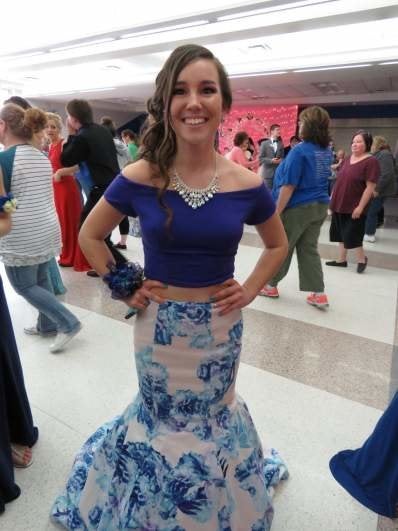 Tibbetts is described as 5 feet, 3 inches, about 120 pounds, with long brown hair and brown eyes. She was last seen in gym shorts, a black sports bra and running shoes, according to police. Family members have created a Facebook page to share information about the young woman's disappearance.
Anyone with information about Molly Tibbetts is asked to contact authorities at (800) 452-1111 or (515) 223-1400, or email tips@poweshiekcosheriff.com.
REAL LIFE. REAL NEWS. REAL VOICES.
Help us tell more of the stories that matter from voices that too often remain unheard.
BEFORE YOU GO
PHOTO GALLERY
Missing People