WASHINGTON — In hopes of boosting the local bee population and raising awareness about the threats facing the planet's most important pollinators, second lady Karen Pence has installed a honeybee hive at the vice presidential residence in Washington.
Pence and Agriculture Secretary Sonny Perdue unveiled the new hive — home to a growing population of some 20,000 bees — at an event Tuesday and "urged Americans to do their own part to help reverse" an ongoing worldwide decline in the bee population, according to a White House release.
"They're not putting their money where their mouth is, based on their proposed budget cuts to critical agencies that are needed to help protect bees, butterflies and other pollinators," Finck-Hayes told HuffPost.
In a statement accompanying the White House release, Pence highlighted the importance of pollinators — not only bees, but butterflies, birds and bats — to America's food supply. Bees alone pollinate 75 percent of the fruits, nuts and vegetables grown in the United States and add at least $15 billion in economic value to the country's agricultural industry.
A 2016 report by a United Nations group, though, concluded that about 40 percent of invertebrate pollinator species – particularly bees and butterflies – are facing extinction.
The number of managed honey bee colonies in the U.S., meanwhile, has plummeted from about 6 million in the 1940s to about 2.5 million today, according to the Agriculture Department. The decline has been attributed to several factors, including habitat loss, disease, the parasitic varroa mite, malnutrition and pesticide use.
Ongoing colony loss, Pence said, "presents a serious challenge to our ability to produce many of the agricultural products that we enjoy today."
Perdue said that farmers "have no better friends and few harder workers than the honeybee," and that the rate by which populations are dwindling "represents a diverse mix of challenges requiring a wide range of solutions."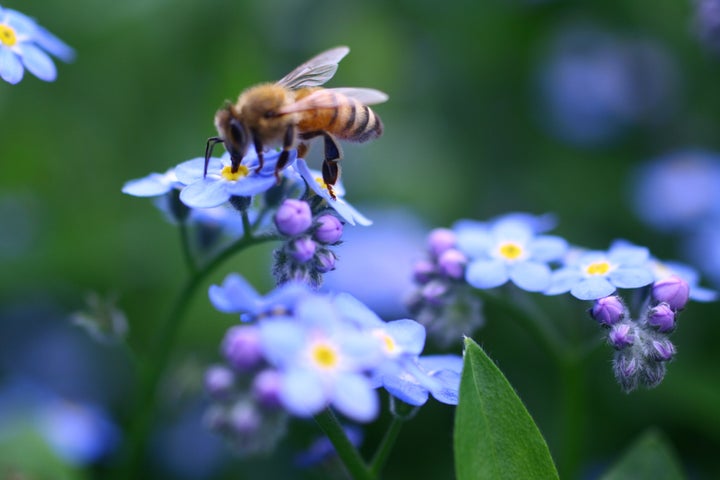 The Trump administration has proposed gutting by 31 percent funding for the Environmental Protection Agency, which regulates pesticides that studies have shown to pose a risk to bees. The Agriculture and Interior departments, which play a role in monitoring and maintaining pollinator populations, are facing cuts of 20 and 12 percent, respectively.
Dennis vanEngelsdorp, an assistant professor of entomology at the University of Maryland and project director for the Bee Informed Partnership, told HuffPost he believes it's too early to tell what impact the Trump administration will have on pollinators. He saw Tuesday's announcement at the vice presidential residence, located on grounds at the U.S. Naval Observatory, as a good sign.
"I think that means they're aware that there's an issue," he said. "And I think if people are aware, they realize the value in investing in solutions."
Marla Spivak, a bee expert and a professor in entomology at the University of Minnesota, also welcomed the second lady's interest in bee conservation. She noted that former first lady Michelle Obama kept a hive in the White House garden.
Like others, Spivak is concerned about the administration's proposed budget cuts, but said much larger grassroots forces are at work, with more and more people realizing the importance of bees to human and environmental health.
"There's a revolution in pollinators and habitat, and people are on board," she told HuffPost. "There's no stopping this."
Support HuffPost
The Stakes Have Never Been Higher
Before You Go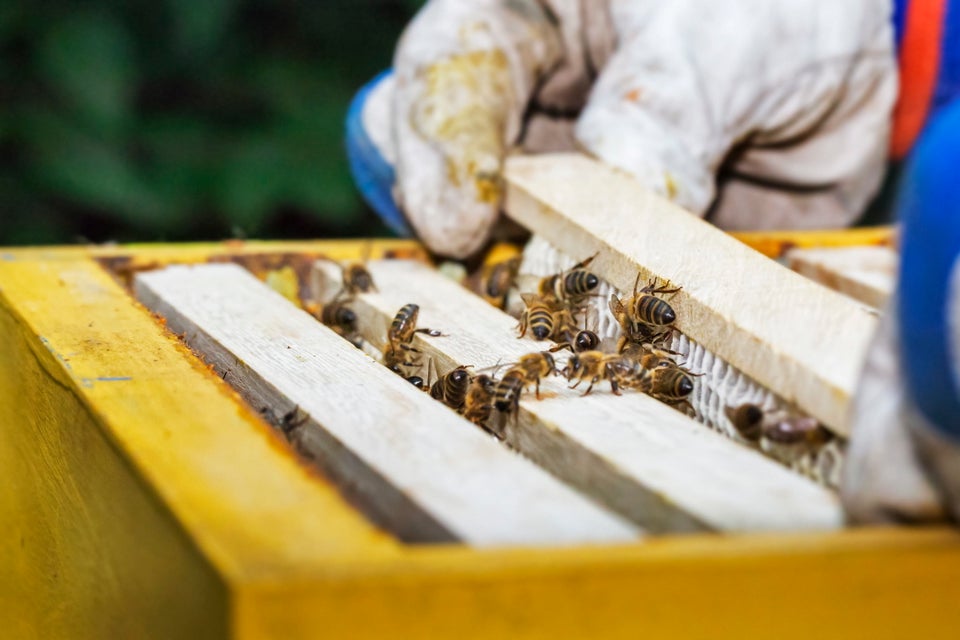 How To Help Save The Bees -- Even In Winter
Popular in the Community