WASHINGTON –- A group of Senate Democrats is planning a new offensive on climate change, one that members hope will galvanize congressional colleagues.
Sen. Barbara Boxer (D-Calif.) said Thursday the group will be "going on the offensive" on climate change to "wake up Congress." Boxer and Sen. Sheldon Whitehouse (D-R.I.) made the announcement in a meeting with reporters.
The Climate Action Task Force has 12 members -- all Democrats -- so far, Boxer said, and will hold an official unveiling Tuesday. The task force's efforts will include public events, floor speeches and bringing more outside partners, like religious organizations and businesses that support slowing climate change, to the table. "Everybody gets it, except for Congress," Boxer said.
Whitehouse said there has long been a "barricade of special-interest lies around Congress and around Washington" when it comes to climate change, and the group seeks to break it down. "Once that barricade is broken, all sorts of things become possible," Whitehouse said.
While the focus is more on advocacy than on promoting specific legislation, Boxer said she believes members could help build momentum for bills on fuel economy, alternative fuels and energy efficiency. Boxer acknowledged that they "don't have the votes" for many of the measures they would like to see passed in the Senate right now, "but we're going to get them."
For its first event, the task force invited former Vice President Al Gore to speak to senators shortly before the Christmas holiday. Members are also engaging key White House staff on the issue; Boxer said she already met with John Podesta, who was tapped to serve as an adviser to President Barack Obama on the climate and other issues.
Whitehouse and Boxer said they believed Senate Democratic leadership has become more receptive to climate work in the last year. They pointed to a speech that Senate Majority Leader Harry Reid (D-Nev.) gave on the subject last summer, and noted that Sen. Chuck Schumer (D-N.Y.), chair of the Democratic Policy and Communications Committee, has agreed to invite the group to a meeting.
Whitehouse remains optimistic, because, "victory on this is inevitable," he said.
Whether the latest group will make a stand on one key issue, like the proposed Keystone XL pipeline the Obama administration is currently considering, is unclear. Boxer said that while she personally opposes it, she does not know if the task force will take a position. A decision on the pipeline is expected this year, and has been a major focus for climate activists.
Before You Go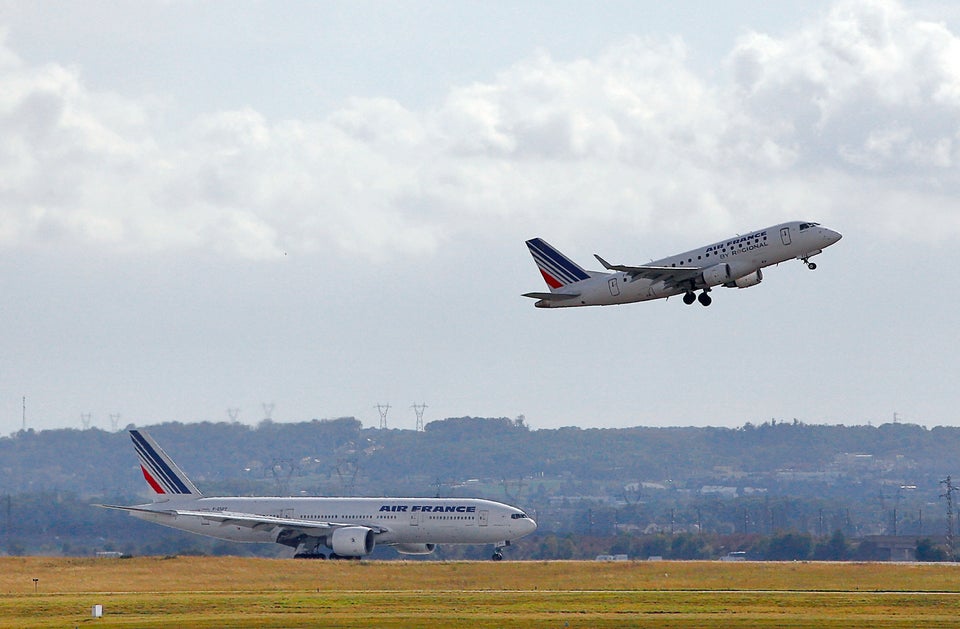 Connect The Dots On Climate Change
Popular in the Community