Seth Meyers thinks even North Korea's dictator would be embarrassed by the ego-stroking that went on during Donald Trump's first full cabinet meeting.
After the president's team heaped compliments on him during their inaugural gathering Monday, the "Late Night" host asked if there was "anything creepier than watching Trump make his staff go around the room and praise him?"
"Even Kim Jong Un is like, dude, have some self-respect," Meyers said.
And if that wasn't bad enough, he noted that Trump had "touched more glowing orbs" during his time in office than signed major legislation.
Check out the full segment above.
Before You Go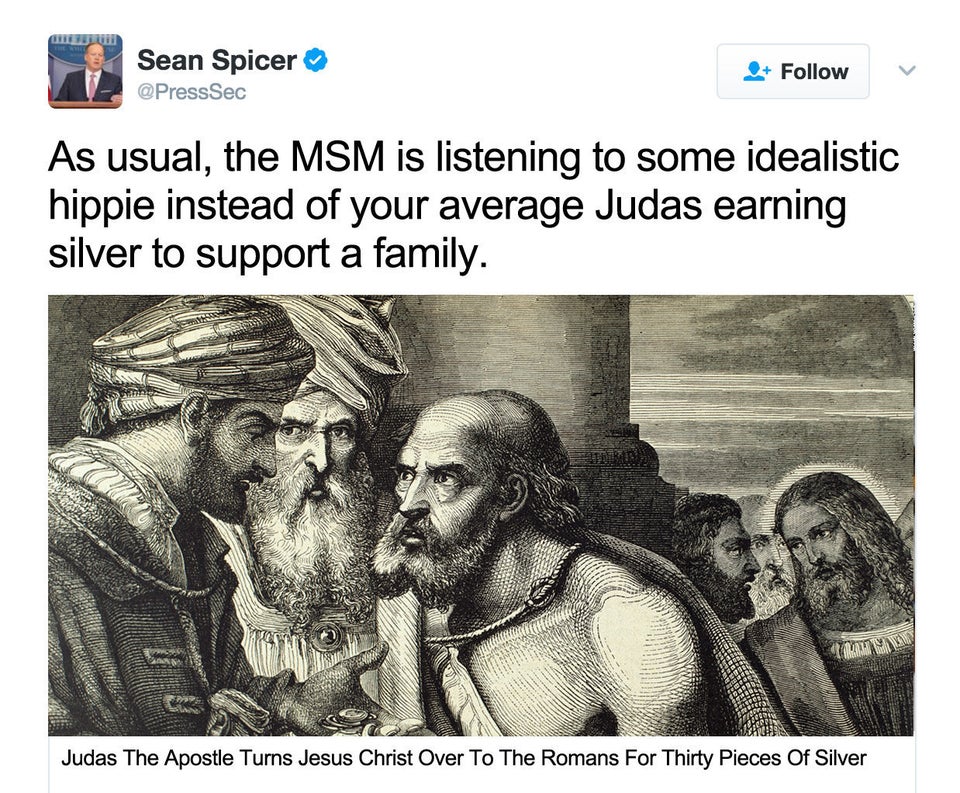 If Donald Trump's Staff Were Spokespeople For Other Historic Events
Popular in the Community