Contrary to what many young people think, older adults are having sex and, according to recent studies, plenty of it.
For those of us of a certain age, this isn't new information. Our sex lives have hummed along well enough, thank you very much, thanks to our many years of experience. We suspect that once the youngsters are done feeling icky about the idea that Grandma and Grandpa do it, they'll be relieved to know their sex life doesn't have to have a shelf life.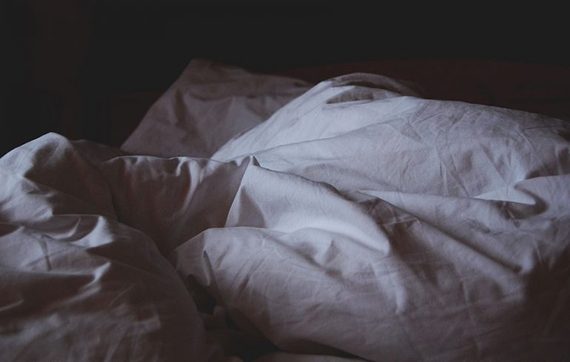 New research at the University of Manchester found that adults are having sex well into their 70s and 80s, and they're not too shy to talk about it. Only 3% of the 7,000 respondents declined to answer questions about their sex lives.
Here's a between-the-sheets peek at what the study revealed:
• 31% of men and 20% of women in their 70s and 80s reported they were still kissing, hugging and messing around with their partners.
• 54% of men and 31% of women over age 70 reported they were still sexually active, with a third saying they have sex at least twice a month.
These figures complement earlier research in The New England Journal of Medicine that surveyed 3,005 men and women, between the ages of 57 and 85 and living in the US, about their sex lives. It found that the majority of older adults who were married or had intimate partners remained sexually active well into their 80s. In general, sexual activity tended to decline with age, but a significant number of men and women reported engaging in intercourse, oral sex and masturbation even in their eighth and ninth decades.
At-a-glance, the research revealed:
• More than half of those aged 57 to 75, and a third of the 75-to-85-year-olds, said they gave or received oral sex.
• 52% of men and 25% of women reported they masturbated, regardless of whether they had a partner.
Such statistics give us hope for good years to come, but why aren't more people having great sex later in life? The research shows that many older adults just aren't into it anymore. Women are more likely than men to report a lack of desire as the primary reason they're not pursuing sex. Still, researchers have determined that when partners discontinue having sex, it's usually because the male partner's health got in the way.
About half of the adults who took part in the study reported that at least one sexual problem was slowing them down. For men, that included erectile dysfunction, climaxing too quickly or inability to climax, and performance anxiety. For women, it was low interest in sex, lack of lubrication, inability to climax and pain. The worse a person's health was, the more problems they reported.
Let's Talk About Sex
Studies like these help blow the lid off inaccurate information and potentially dangerous stereotypes that persist about late-in-life sexuality. In many parts of the world, including the US, senior sexuality is still a taboo subject and one that's ripe for ridicule. That makes many older adults hesitate to talk about sex and dispel myths with friends and family, and even with their partners and physicians.
Only 38% of men and 22% of women report having discussed sex with a physician once they were past 50. That's a big mistake because many of the sexual problems they mention have practical, easy-to-achieve solutions, such as using lubricants, medications and creams.
Use It or Lose It
It turns out that "use it or lose it" is a real thing when it comes to sexual health. It's easier to keep your sex life going than it is to rekindle it once the fire's gone out. As Janet Gibbens, MD, a gynecologist at Providence Health Systems in Portland, OR, says: " 'Use it or lose it' has to do with the fact that regular sexual acts bring more blood flow, and therefore more oxygen, to the vagina and to the penis. It promotes healthier sexual organs and improves lubrication and elasticity, particularly for women. Non-intercourse forms of sex are helpful with this as well."
Play It Safe
Doctors also recommend that older adults, especially those re-entering the dating scene, keep
at top of mind. Heather Weldon, MD, an obstetrician-gynecologist with the PeaceHealth Southwest Medical Center in Washington, tells her patients: "Sexually transmitted infections [STIs] don't discriminate. All sexually active people regardless of age are at risk for STIs. In my own practice, I've diagnosed new cases of all types of infections,
to trichomoniasis to herpes to chlamydia in post-menopausal women who thought they were too old to need condoms. For all sexually active folks, condoms and candid conversations about sexual infections are a must."
If you haven't had a frank conversation about sex with your friends, partner or physician lately, it may be time. Regardless of whether you're still having sex, wish you were or you're happy enough to go it alone or go without, it's important that we share our stories and concerns. That helps us all gain a greater understanding about sex in our later years, and lets the younger generation know they can anticipate having a healthy sex life -- for life.


Jeanne Faulkner is an RN with 25 years' experience working in women's health. Based in Portland, OR, she's the author of Common Sense Pregnancy and writes about health and wellness for a variety of publications and websites. As a CARE chairperson for advocacy, she's traveled worldwide to raise awareness of poverty eradication and global health issues.
Calling all HuffPost superfans!
Sign up for membership to become a founding member and help shape HuffPost's next chapter