In cooperation with our longstanding partner, Crowdrise, The Huffington Post is celebrating its 10 year anniversary by focusing on the promise of the next 10 years ahead. We're highlighting causes that are near and dear to our ethos -- causes where we believe meaningful strides can be made in the coming decade -- and empowering readers to act and take part. Join us!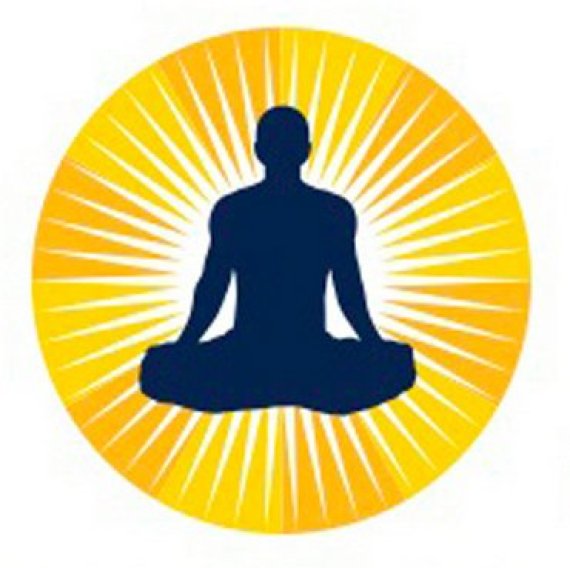 By Kyra Bobinet
Kyra Bobinet, MD MPH is a board member and volunteer for the Mind Body Awareness Project in Oakland CA. She earned her MD from UCSF and MPH from Harvard and teaches patient engagement and health design at Stanford School of Medicine. She is CEO of engagedIN, a neuroscience behavior design firm in health and wellness.
The first time I visited juvenile hall, I really did not know what to expect. Images of Hollywood portrayed gang members scrolled through my mind. Dozens of young men, mostly men of color, stared at me and my colleagues--medical student volunteers who were coming to teach health education. They approached me with as much trepidation as I approached them.
One young man, Albert, broke the ice, "So," he paused, "you scared of me? He he."
But I kept coming back. Something about the youth drew me in. They were people. Real people. With real feelings and fears. As children, many survived poverty and abuse that would make you cringe. Most had experienced racial profiling and police targeting. And, as inner city young men, they had to be tough nonstop--never allowed to show any weakness. And, yet, they were still kids, longing to be seen, heard, and appreciated--longing to matter.
One young man I got to know, Marcus, was a stand out youth. He was smart and personable. He availed himself of every resource he could and won awards for best young entrepreneur. I thought to myself, "See, all they need is the same opportunity as everyone else!"
But something was missing.
Marcus started to miss appointments. He missed a job interview that seemed perfect for him. When I asked him what happened, he told me that he was all dressed, on time, and about to step on the bus, when, suddenly, he froze as the door opened. He could not do it. He was scared. A kid who had been around drugs and guns and dangerous things his whole life was terrified of a job interview! I learned from Marcus that there was an INNER prison much more powerful than the outer prison that we had worked so hard to free the youth from.
Motivated by this experience, I joined forces with Mind Body Awareness (MBA) Project, who trained youth in mindfulness and emotional awareness. As a scientist, I was impressed by the data on mindfulness and its health benefits for stress, immune function, and depression. MBA was delivering and studying benefits of mindfulness in these marginalized youth .
Ultimately, I became an advocate for inner-skills building of high-risk youth for several reasons. First, there is a dearth of unstigmatized, culturally competent, and socially acceptable forms of mental health for inner city youth. These are young people who bear oppressive emotional and psychological burdens with only drugs or violence as outlets. Research on mindfulness and emotional skills building with these young people has shown to reduce their stress and impulsivity at statistically significant levels and shown increases in well-being, self-regulation, awareness, and acceptance of treatment . What is more, youth can practice these self-empowering techniques in their head, privately; without exposing their weakness to anyone.
Second, the path to financial and behavioral stability for disenfranchised youth must include education and job opportunities. Job training programs exist, but in my 20 years of experience, these programs go underutilized by those who most need them--because they freeze at the door of the bus. What is missing most is what we call in medicine adjuvant therapy, the thing you have to give to a patient for the active medicine to work. Mindfulness and emotional intelligence are the adjuvant therapies for youth to access jobs and education.
Finally, disenfranchised youth are a forgotten population amidst the mainstream recognition of the benefits of yoga and meditation. It is inspiring that the world's top companies and athletes are recognizing mindfulness and emotional intelligence as performance enhancing skills. Everyone from Oprah to Seattle Seahawks head coach Pete Carroll has embraced it. It is all the rage for the Silicon Valley tech elite. However, those who perhaps could gain the most are left outside the realm of inner peace. But youth who have been trained in these methods report many instances when they calm their self down and prevent harm to their self or others. As a public health professional, I believe it is a matter of social justice that such evidence-based and efficacious practices are made available to those who suffer the most in our society.
These skills can, and should, benefit everyone, particularly those in dire need. When enough people learn mindfulness, and self-manage their thoughts and emotions, truly free from the whims and triggers of their minds, our communities can be more healthy and productive places for all.
1. Himelstein, S. Mindfulness training for self-regulation and stress with incarcerated youth: a pilot study. Probation Journal June 2012 vol. 59 no. 2 151-165
2. Samuelson, M., Carmody, J., Kabat-Zinn, J., Bratt, M. Mindfulness-Based Stress Reduction in Massachusetts Correctional Facilities. The Prison Journal. June 2007 vol. 87 no. 2 254-268
Shonin, E., Van Gordon, W., Slade, K., Griffiths, M.. Mindfulness and other Buddhist-derived interventions in correctional settings: A systematic review. Aggression and Violent Behavior.
Volume 18, Issue 3, May-June 2013, Pages 365-372
3. Himelstein, S., Hastings, A. Shapiro, S., & Heery, M. (2012). A qualitative investigation of the experience of a mindfulness-based intervention with incarcerated adolescents. Child and Adolescent Mental Health, Child and Adolescent Mental Health, 17, 4, 231-237.
Related
Popular in the Community