The Democratic National Committee had its best fundraising day since the 2012 election on Monday as the government hurtled toward a shutdown pushed by Republican intransigence over passing a short-term budget.
The Hill reported on Tuesday that the DNC had raised nearly $850,000 in the 24 hours leading up to the shutdown triggered at midnight.
The news is good for the DNC, which has struggled mightily to raise money this year, although the money haul may not go over well with the more than 800,000 federal workers who have been furloughed without pay due to the shutdown.
"With Republicans shutting down the government and Obamacare going live, Democratic grassroots supporters are engaged, energized and ready to fight for the causes they're committed to," a DNC official told The Hill.
The fundraising was driven by an email campaign that flooded the inboxes of Democratic Party supporters on Monday. Over the course of that day, the DNC sent no less than six emails -- four directly seeking money and two asking supporters to fight the "GOP Shutdown."
One email from Vice President Joe Biden said, "If you've been watching what's been happening here in Washington over the past couple of weeks, and you still think you need more reasons to support Democrats over Republicans, I'm not sure what to tell you. The choice is pretty clear."
"I need partners in the Senate and House who share that focus," President Barack Obama wrote in another email. "And tonight's fundraising deadline is crucial."
DNC Chairwoman Debbie Wasserman Schultz (D-Fla.) wrote in another email, "For all kinds of reasons, today is a very important day to support Democrats."
The DNC has fallen far behind the Republican National Committee in fundraising since the 2012 election. The Democrats have raised nearly $40 million, but remain more than $18 million in debt and had only $3.6 million cash on hand at the end of August. The RNC, meanwhile, has raised nearly $54 million and has no debt.
Before You Go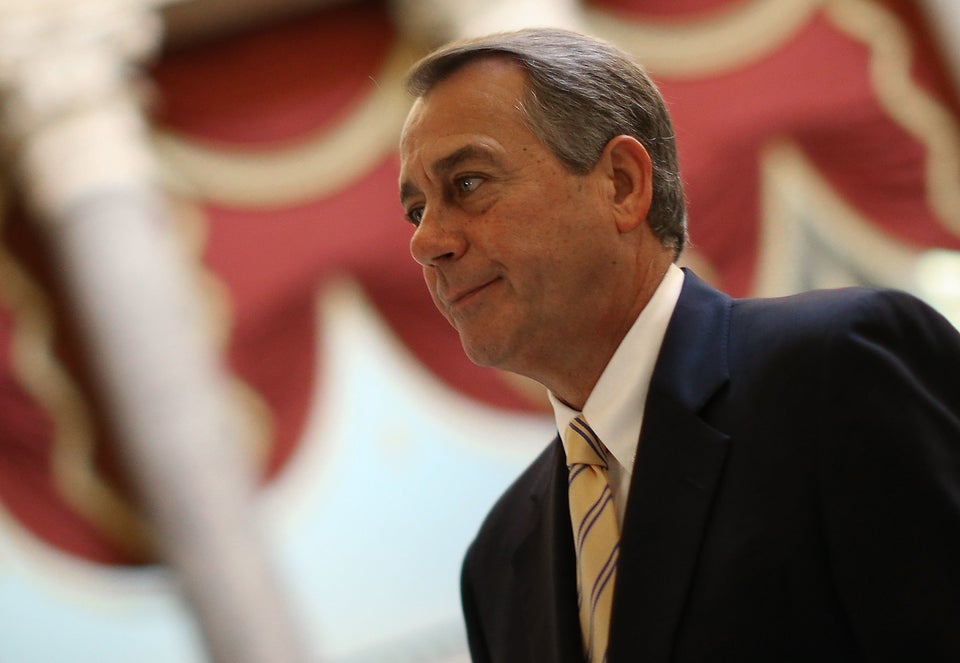 John Boehner's Shutdown Showdown Stares
Popular in the Community