 The pair tied the knot in Las Vegas on December 8th, O'Connor's 45th birthday, and less than three weeks later, the party is over. She took to her website to let the world know that she and Herridge would be going their separate ways.
Ali Landry and Mario Lopez made it as long as O'Connor and Herridge staying married a whopping 18 days, while Carmen Electra and Dennis Rodman only made it nine days as husband and wife.
There is certainly no shortage of quick celebrity weddings, but less than three weeks is really something. We've compiled a list of things that lasted longer than 18 days, check out the list below.
Looks like O'Connor and her hubby couldn't make marriage a habit. Check out photos of the pair on their wedding day below.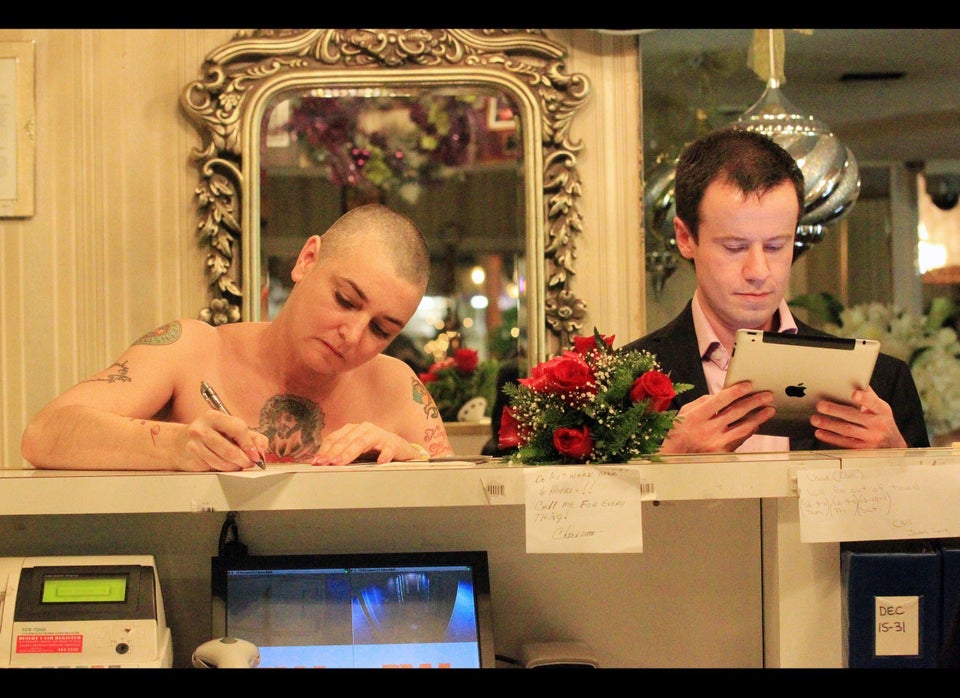 sinead o'connor
Related
Popular in the Community