President Barack Obama attempted to reignite a national debate about gun safety laws in his remarks Thursday following a brutal shooting that left nine dead at a historic black church in Charleston, South Carolina.
"I have had to make statements like this too many times," the president said. "We do not have all the facts, but we do know that once again, innocent people were killed because someone who wanted to inflict harm had no trouble getting their hands on a gun. Now is the time for mourning and for healing, but let's be clear: At some point this country will have to reckon with the fact that this type of gun violence does not happen in other advanced countries. It does not happen in other places with this kind of frequency."
In what was the 14th time he's given a statement following a shooting, Obama went on to acknowledge the difficulties in pushing new gun laws -- difficulties of which he is acutely aware. Following the massacre at Sandy Hook Elementary School in 2012, he instituted a number of gun safety regulations by executive order and championed the Manchin-Toomey amendment, a Senate bill that would have required background checks for all commercial gun sales in the country. But that bill was filibustered in the Senate and has not been revived since.
It's unlikely to be revived even now, in part because Republicans have since taken control of the Senate and gained a larger majority in the House, but also because it's not entirely clear whether it would have prevented the situation in Charleston.
Under Manchin-Toomey, background checks would be greatly expanded. But they still wouldn't cover the transferring of a gun between family members. The legislation included a specific carve-out for such gifting.
Although details remain unclear, Reuters has reported that Dylann Roof, the suspect in the Charleston shooting, received a .45-caliber handgun from his father as a birthday gift. Law enforcement officials have not confirmed what weapon Roof allegedly used to shoot and kill the members of the church.
More broadly, South Carolina has permissive gun laws. The Law Center to Prevent Gun Violence, which supports tougher gun measures, ranked it the state with only the 34th strictest gun laws in 2014 and gave it an "F" for gun safety.
South Carolina is a "shall issue" state, meaning that state law enforcement officials must issue concealed-carry permits to residents who pass a background check and fingerprint review, as well as successfully complete a handgun education course. Some other states have "may issue" policies, meaning that law enforcement may use discretion in providing concealed-carry gun permits.
But South Carolina forbids residents with concealed-carry permits to bring their weapons into a church or "other established religious sanctuary" without "express permission" from a church official or other authority affiliated with the institution. In 2011, a bill that would have allowed people to carry their concealed weapons in churches and other houses of worship failed in the South Carolina legislature.
Language has been added to clarify the requirements under South Carolina law for receiving a concealed-carry permit.
Before You Go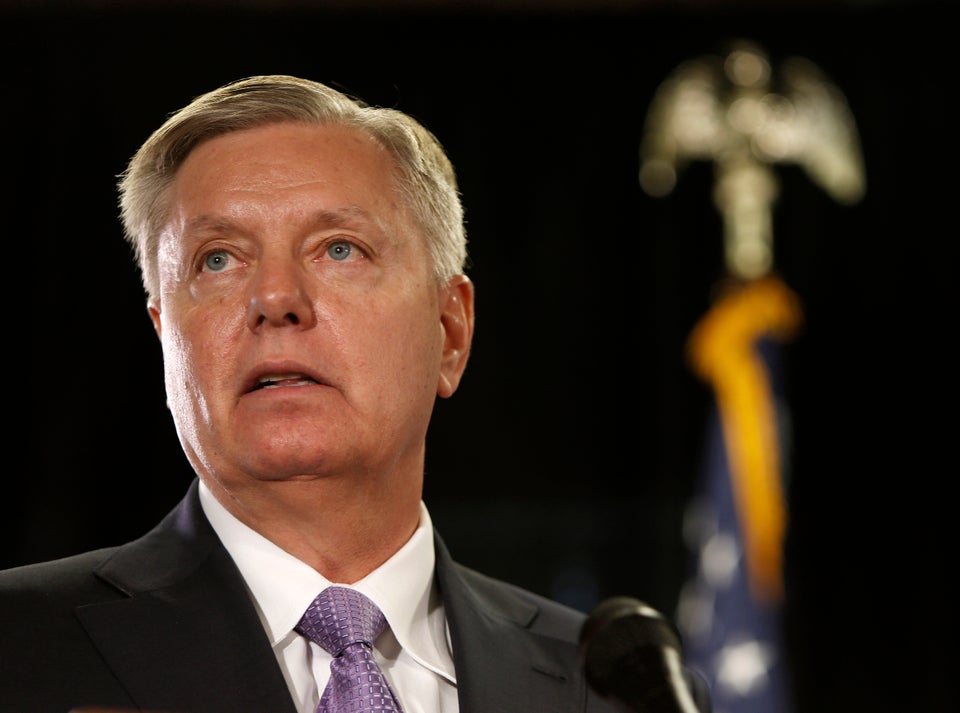 Politicians On Charleston Shooting
Popular in the Community