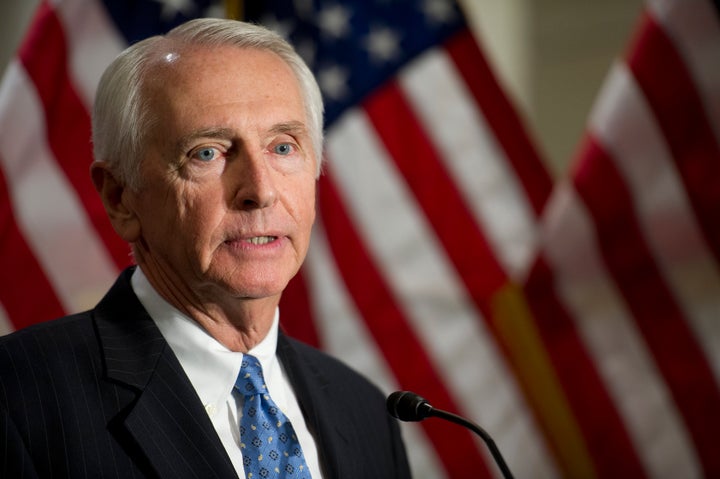 WASHINGTON ― If you aren't from Kentucky or you don't know Steve Beshear, you might at first glance tend to underestimate him. Wiry, slight and carefully barbered, he speaks with a twang and carries himself with the polite, easy manners of an unassuming country lawyer.
But Beshear is one of the most successful Democratic politicians ― indeed, one of the few major Democratic politicians ― to have thrived below the Mason-Dixon Line in this millennium. He served as governor of Sen. Mitch McConnell's increasingly deep-red Commonwealth of Kentucky from 2007 to 2015.
Beshear implemented Obamacare in his state more sweepingly and effectively than almost anywhere else in the country ― so effectively, in fact, that the big-talking tea party Republican who succeeded him, Matt Bevin, hasn't followed through on his gaudy campaign promise to dismantle it.
In a poor state with only 4.4 million people, the program under Beshear added an astonishing 500,000 to the insured rolls and dropped the uninsured rate from about 20 percent into the single digits.
But in an interview in Washington, Beshear suggested that single-payer was politically unrealistic and that Obamacare can still be made to work the way it has in Kentucky.
"The problem with Obamacare is not the program itself but the uncertainty about the program," he said. "We were able to minimize that uncertainty in Kentucky, which is why we had nine different insurance companies come in and participate, where before we had had basically only two."
It's not that Beshear opposes single-payer in theory.
"If we were starting from scratch, I would be for single-payer, too," he said. "But we aren't starting from scratch. There are too many stakeholders to be able to sweep them away and begin all over again. It won't work."
Democrats can be forgiven such idealism, Beshear said, but Republicans and Trump administration officials who are deliberately undermining the existing program cannot.
"It'll work if we support it the way we did in Kentucky," the former governor said.
More generally, Beshear urged Democrats to remember their own working class roots ― white, black and brown ― and to offer a meat-and-potatoes menu of job programs, public education and health care.
In his new book, People Over Politics, Beshear writes that national Democrats need to get "back to the basics" if they hope to win back the white working class voters between the two coasts who have shifted over to the GOP.
Democrats also need to understand how skeptical those voters have become about the political system and how angry they are at being ignored.
"Trump called out their name," Beshear said, "and that meant something. Ninety percent of connecting to people in politics is showing up and talking to them where they are. They may not agree with you, but there is a better chance they'll trust you."