Steven Michel canceled a five-week vacation to Nepal because he had to meet a court deadline.
The New Mexico lawyer has taken time off of work, importuned family members and spent thousands of dollars of his own money because he really believed — and still believes — that Merrick Garland should get a Senate vote on his long-pending Supreme Court nomination.
In August, he took a trip to Washington, D.C. There, acting as his own attorney, he filed a lawsuit in federal court against Senate Majority Leader Mitch McConnell (R-Ky.) and Senate Judiciary Committee Chairman Chuck Grassley (R-Iowa) to try to accomplish just that. Neither man has lifted a finger since Obama named Garland to fill the seat of the late Justice Antonin Scalia, who died in February.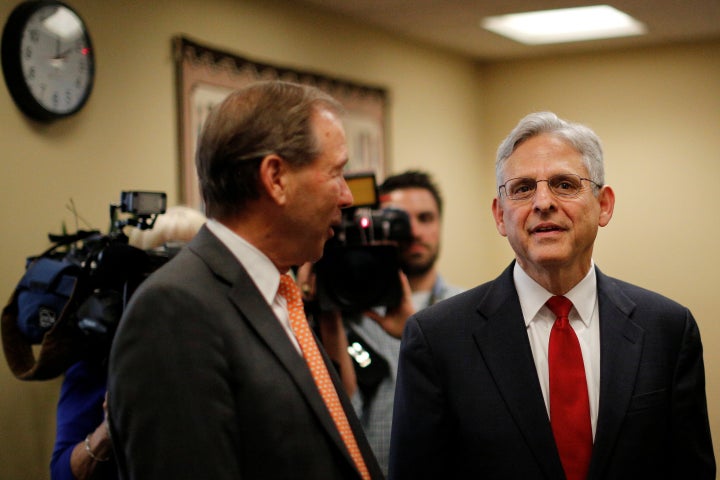 Far-fetched as it may seem, Michel's argument was rather simple. As a New Mexican whose senators are both in favor of Garland getting an up-or-down vote to replace Scalia, Michel says McConnell and Grassley's refusal to do their jobs deprives him of his 17th Amendment right to Senate representation. The courts have jurisdiction over this constitutional violation, Michel argues, and so they should compel the senators to act.
Five different federal judges so far have said no dice.
The latest rejection came earlier this week from none other than the nation's top judge, Chief Justice John Roberts, who turned down — on his own — Michel's emergency request for an injunction against McConnell and Grassley.
"Unless this Court grants the injunctive relief I request," Michel wrote in his plea to Roberts, "I will have been irreparably harmed because the senators I elected, and who are to represent me in the Senate, will have been denied a vote in the required Senate function of deciding whether to confirm Judge Garland."
Roberts' one-line order simply read "Application... denied by The Chief Justice." (History suggests Roberts might at least be in a position to sympathize with Garland. In 1992, Roberts' own nomination to the U.S. Court of Appeals for the D.C. Circuit, where Garland now serves as chief judge, was shot down without a hearing or a vote by then-Senate Judiciary Committee Chairman Joe Biden.)
I have an interest in seeing the government work well.

Steven Michel
Michel took Roberts' response in stride.
"I'm fine," he said when he found out about it. "I was asking a judge to do something extraordinary. Although I'm disappointed, I wasn't shocked by his refusal."
To be clear, the courts that have weighed in thus far haven't passed judgment on the merits of Michel's pro-Garland lawsuit. They've simply dismissed his claims for lack of "standing" — that is, the right to get his foot in the courthouse door.
In November, the first federal judge who addressed his case, U.S. District Judge Rudolph Contreras, said Michel couldn't sue McConnell and Grassley because allowing him to press his claims would turn the courts into a "higher legislature" and invite "suits from all citizens who feel that their representatives have been treated unfairly by the legislative process."
When HuffPost reported on that ruling, we characterized Michel's legal effort as "dead on arrival," and repeated what legal commentators across the ideological spectrum had already concluded: that the Constitution leaves it up to the president and the Senate to work out the judicial appointment process. The courts, for the most part, stay out of those fights. 
Shortly after that article was published, Michel emailed to say our conclusion may have been "overstated," and forwarded a copy of some of his own legal research on the Senate's so-called "duty" to act on Supreme Court nominations. Relying on case law, historical practice and the Federalist Papers, the lawyer argued that McConnell and Grassley were thwarting the constitutional "advice and consent" process by obstructing everyone else's role in it.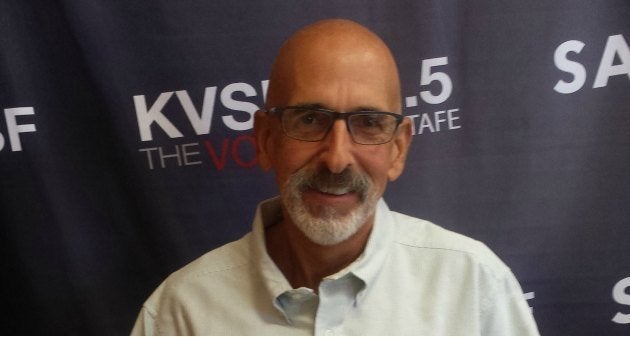 "The current situation in the Senate is the complete opposite of what the Framers intended ― with a small group of powerful Senators obstructing an orderly nomination and appointment process to fill Supreme Court vacancies," Michel wrote in an attachment to his email that resembled a legal memorandum.
Contreras, the district judge, never reached this argument. Neither did the D.C. Circuit, which earlier this month upheld the ruling and said that Michel's claimed injury — his loss of Senate representation — was "wholly abstract and widely dispersed." Which is to say: It's not a real harm that you can ask a court to vindicate. 
All of this has come at a price for Michel. He's spent thousands in filing fees and travel costs, and sacrificed evenings, weekends and even that Nepal vacation, which he said he had to call off to keep up with the judicial process. His wife, though, was supportive from the get-go.
"You've got to do it. Just go file it," he recalled his wife telling him right before he went to Washington with his complaint, $400 filing fee in hand. His brother, who lives in Washington, did him the favor last week of personally walking his emergency petition to the Supreme Court, he said.
That court could still get one last look at Michel's case, if he decides to file a formal appeal with the justices ― which would cost him an additional $300 and involve more legal research and compliance with the court's strict printing requirements for legal documents. Since the Supreme Court only reviews a small portion of the appeals it receives, Michel's chances remain slim at best. Garland, for his part, is getting ready to go back to his old job in January.
Whatever the lawyer's next steps, he says, the experience has been worthwhile — and he's picked up some lawyerly skills along the way.
"I don't regret it," Michel said. "If I hadn't done it, I'd always be wondering what would've happened. At least here I did what I could. I could sleep well."
Calling all HuffPost superfans!
Sign up for membership to become a founding member and help shape HuffPost's next chapter