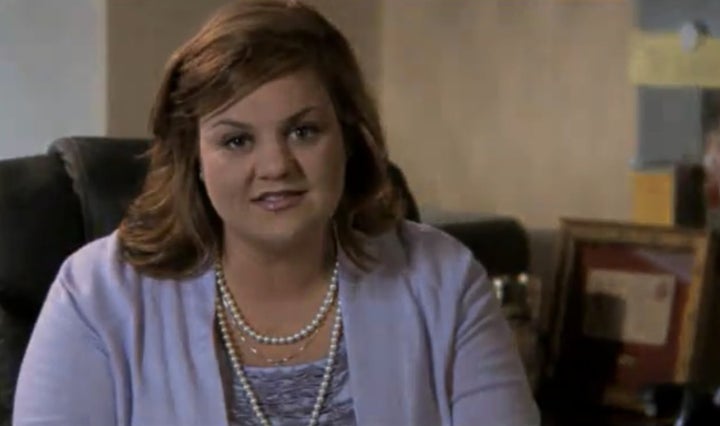 Planned Parenthood, a reproductive health services provider for low-income patients that estimates abortions account for less than 3 percent of its services, remains a prime target of House Republicans in ongoing negotiations over the federal budget. The House-passed budget bill that included a rider stripping funds from Planned Parenthood failed in the Senate, but that and other riders have remained sticking points for the GOP's Tea Party wing as they work toward a compromise with Senate Democrats and the White House.
The organization has also been subject to attempts at a video-recorded "sting" operation by anti-abortion activists posing as a pimp and a prostitute, similar to operations targeting the now-defunct community-organizing group Acorn. Like the subsequent heavily-edited video, the ad by Susan B. Anthony List, which has bought $90,000 worth of TV airtime in the Washington, D.C.-area market, depicts Planned Parenthood as a profit-driven abortion factory with little concern for its low-income patients.
The ad features Abby Johnson, a controversial figure and the former director of a Planned Parenthood clinic in Texas who says her perspective changed in 2009 after she witnessed a traumatizing abortion. Although Johnson's story has been questioned by Texas Monthly, which reported that she wasn't actually present at an abortion procedure on the day she says she was, Johnson has remained a celebrity among abortion-rights opponents.
In the TV spot, Johnson says Planned Parenthood instructed her to increase the number of abortions at her facility to "fatten the bottom line."
"I joined Planned Parenthood because I wanted to help poor women with real health care needs," she says in the ad. "I learned that Planned Parenthood is not about women's health at all. Their primary profit center and their entire corporate culture is about abortions."
Planned Parenthood spokesman Tait Sye called Johnson's charge "entirely false and baseless."
"The political operatives working for the SBA List have a history of twisting facts to suit their extreme political agenda, and they have twisted the facts again in this ad," he said. "Planned Parenthood, the largest provider of family planning, birth control, and sex education does more than any other organization in the United States to help women avoid unintended pregnancies and reduce the need for abortion."
Among the misleading statements in the SBA commercial, according to Sye, is the claim, made in voiceover, that "98 percent of [Planned Parenthood's] services to pregnant women are abortions."
"They're discounting all of the preventative care we provide," Sye said. "They're looking at the number of abortions compared to adoption referrals to come up with that number."
Under current federal law, no taxpayer money goes directly to fund abortion services. Nonetheless, congressional proponents of the defunding rider argue that subsidies for Planned Parenthood indirectly sponsor abortions by easing its budgets for primary and preventative health care.
Jess McIntosh, a spokeswoman for the abortion-rights advocacy group Emily's List, said the arguments against Planned Parenthood -- including the Susan B. Anthony List ad -- are unlikely to sway public perceptions of the group.
"It's going to be pretty hard to smear an organization that many women have firsthand experience with," she said. "The GOP is overreaching big-time, and it's going to come back to bite them."
Watch the Susan B. Anthony List ad below:
Popular in the Community