Sweeny's dad and his own father decided to watch "Euphoria" before she could warn them, and they turned the episode off halfway through, the actor shared.
"How do you bring up a conversation? And also, when I talk to my dad, it's usually not about work," she told Willie Geist in an interview airing on "Sunday Today With Willie Geist," ET reported. "He decided he was going to watch it without telling me, with his parents."
"My dad and my grandpa turned it off and walked out."
The hit series, which explores the lives of high school students and their parents in Los Angeles, prominently portrays issues like drug abuse, depression and addiction. Sweeney's character is often included in very adult storylines — which naturally feature sex and nudity.
Other members of Sweeny's family, however, were apparently more prepared for her work on the series.
Sweeney reportedly told Geist her mom was ready for her sex scenes because "she visited me on set quite a few times." She also said her grandma is "a big supporter" and even acts as an extra on the show.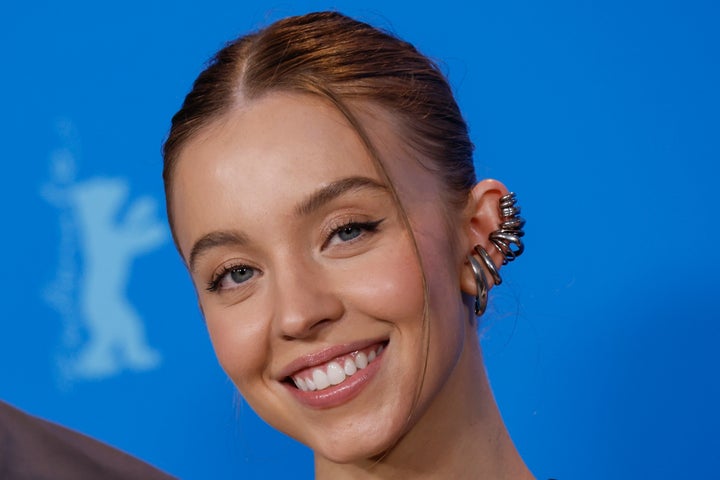 "I'm really excited," Sweeney told Geist.
"I love playing Cassie, especially last season because she was so crazy," the actor said about her character's recent arc, which saw Cassie sleep with her friend's boyfriend and emotionally implode. "I'm really looking forward to seeing what Cassie does in Season 3."
Sweeney was recently linked to "Top Gun: Maverick" star Glen Powell, who split with his girlfriend while filming the romantic comedy "Anyone But You" with Sweeney in Australia. While representatives for both actors have denied they were dating, their chemistry at CinemaCon kept the speculation alive.
"It was such a blast!" Sweeney told ET about filming "Anyone But You" earlier this year. "I mean, Australia was such a beautiful place to film, and the cast and crew were so much fun. I've never laughed so much on a set before. I had a really good time."
"I was living my best life," she continued. "I loved it."
Popular in the Community