A powerful work of public art mounted in Oklahoma City on Sunday addresses those who gave credence to the racist, xenophobic and misogynistic language that dominated the president-elect's campaign.
The piece, by street artist Tatyana Fazlalizadeh, pays homage to black Americans, Muslim Americans, American women, Latino Americans, and American immigrants ― all the populations deemed "other" and so loudly forsaken by the dangerous rhetoric of Trump's camp.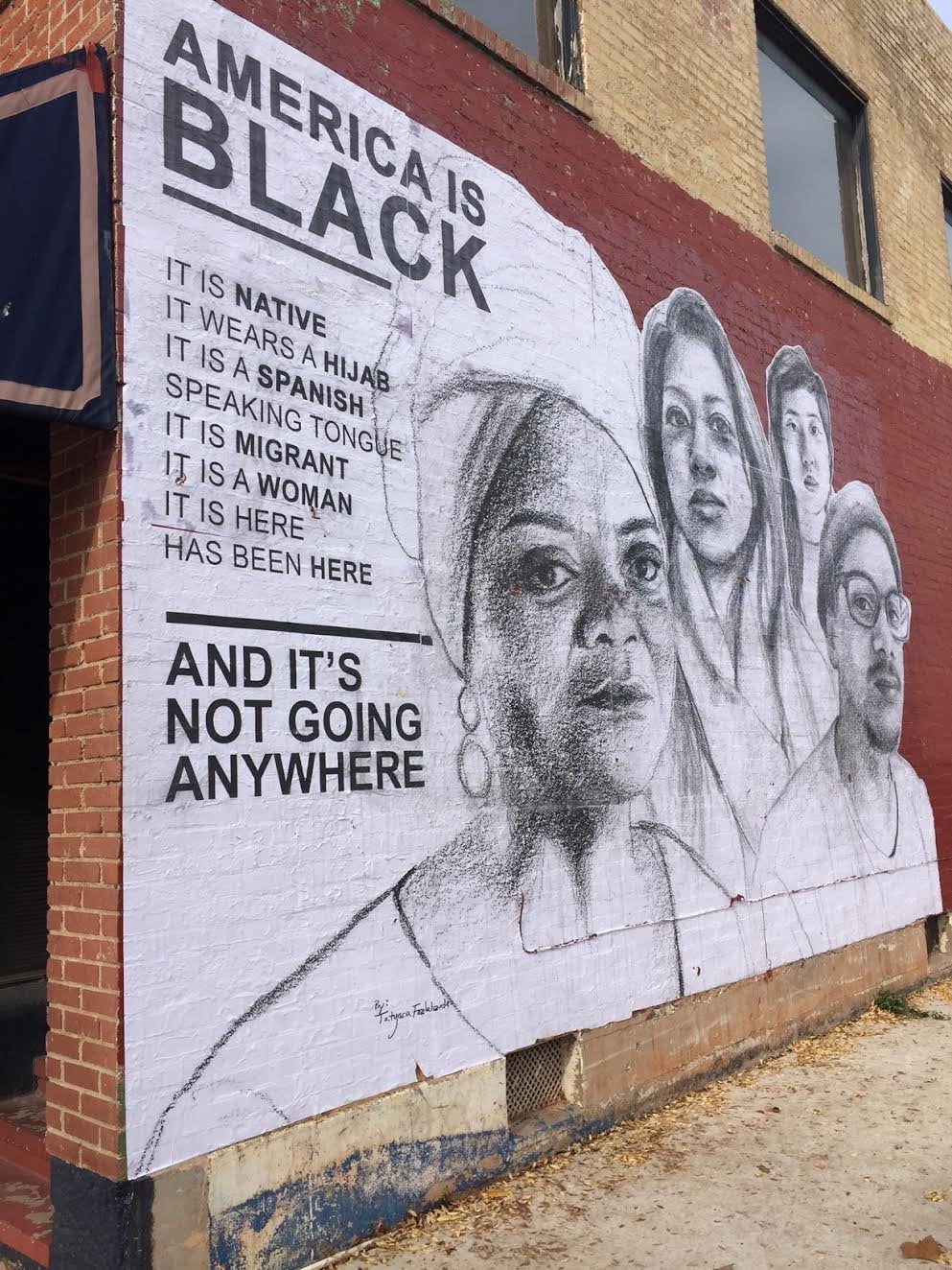 "After the election, I immediately knew I wanted to make some public art during my trip to Oklahoma in a few weeks for Thanksgiving," the artist wrote in a comment in Instagram. "I wanted to make something in a very Republican state that was a challenge to whiteness. So, I used a couple of recent drawings, one old drawing, and a drawing I did the day before installing this of my mother, to put together a diverse group of folks."
The piece reads: "America is black. It is Native. It wears a hijab. It is a Spanish speaking tongue. It is migrant. It is a woman. It is here. Has been here. And it's not going anywhere."
"This piece was done specifically to challenge whiteness and the accepted idea of who an American is," Fazlalizadeh wrote in an email to The Huffington Post. "This work is located in Oklahoma, a very red, Republican state. The site of this piece is just as important to its intent. This work is declaring that people who are non-white and male are a part of this country, are integral to this country, and are not going anywhere."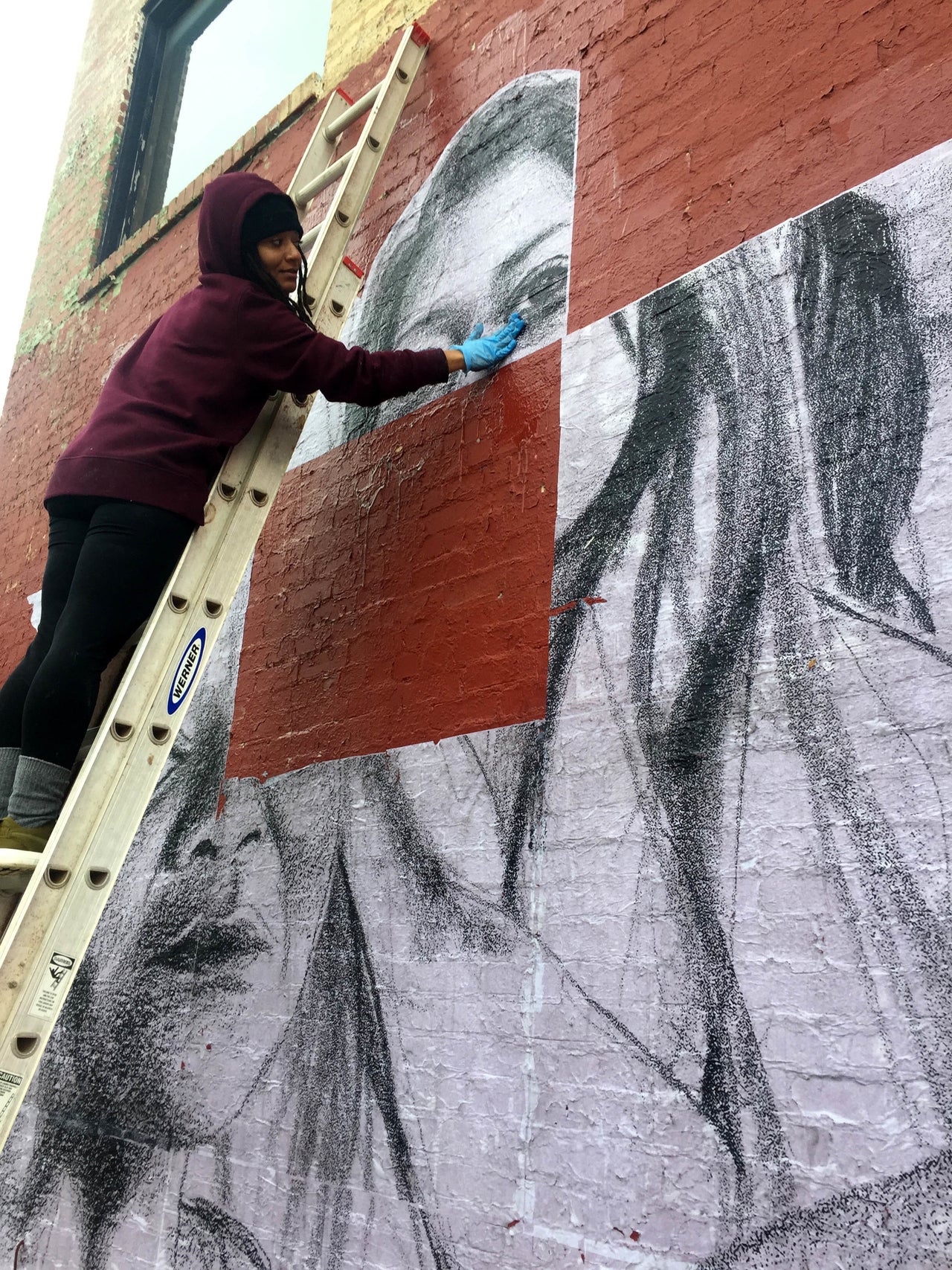 The election of Donald Trump has ignited incensed artists and writers around the country, turning creatives into activists. Fazlalizadeh, however, used her artistic prowess to fight social injustice long before Trump was announced president elect.
If you are in the Oklahoma City area and wish to see Fazlalizadeh's work in person, don't hesitate; the piece, installed using wheatpaste, is meant to be ephemeral. Given its public setting, it could also be subjected to vandalism or other visual reactions.
As many around the country fear for their futures under a leader whose definition of an American fails to include them, we look to artists like Fazlalizadeh to depict in simple and striking terms what it has always and will always mean to be an American.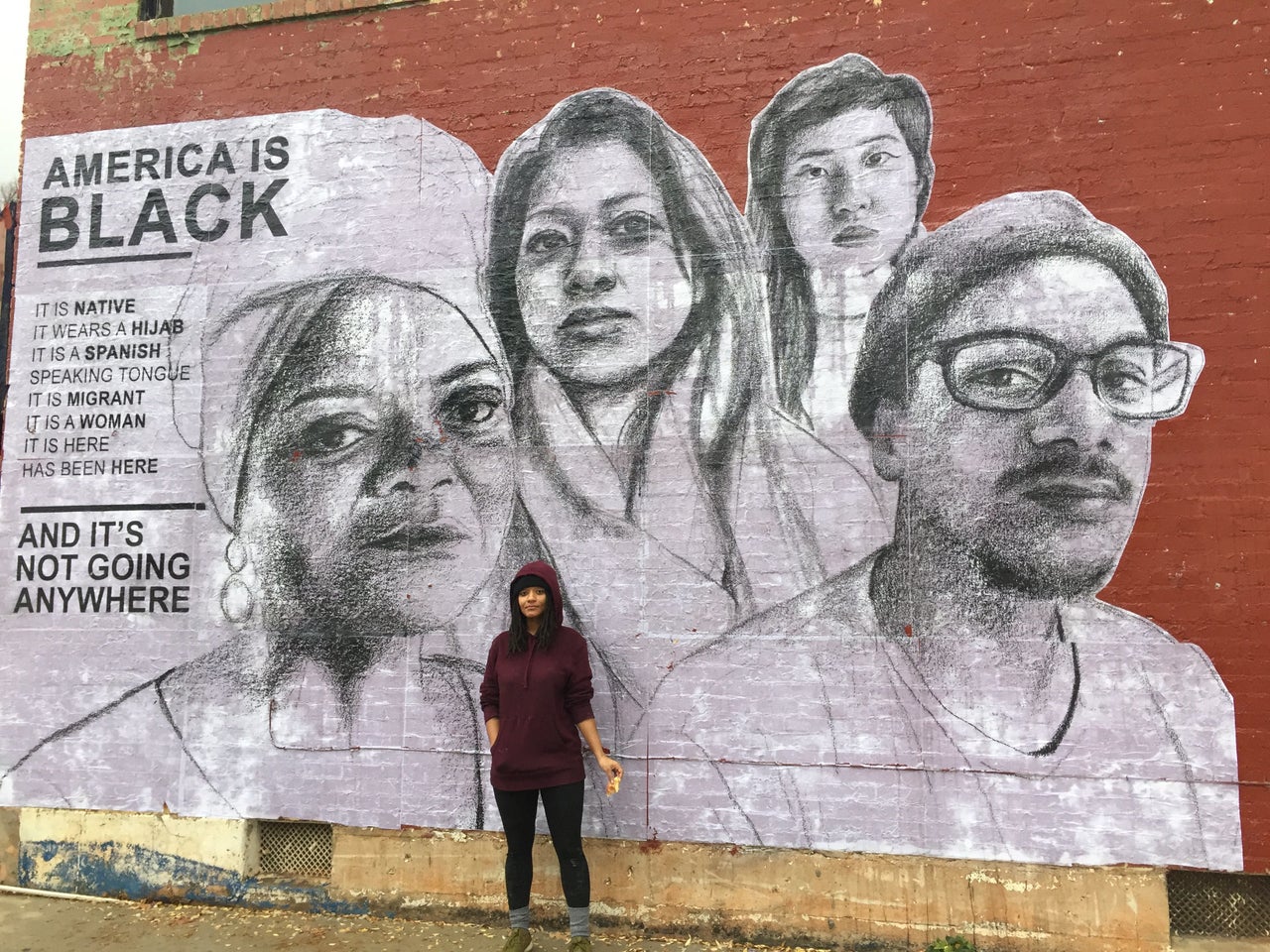 Before You Go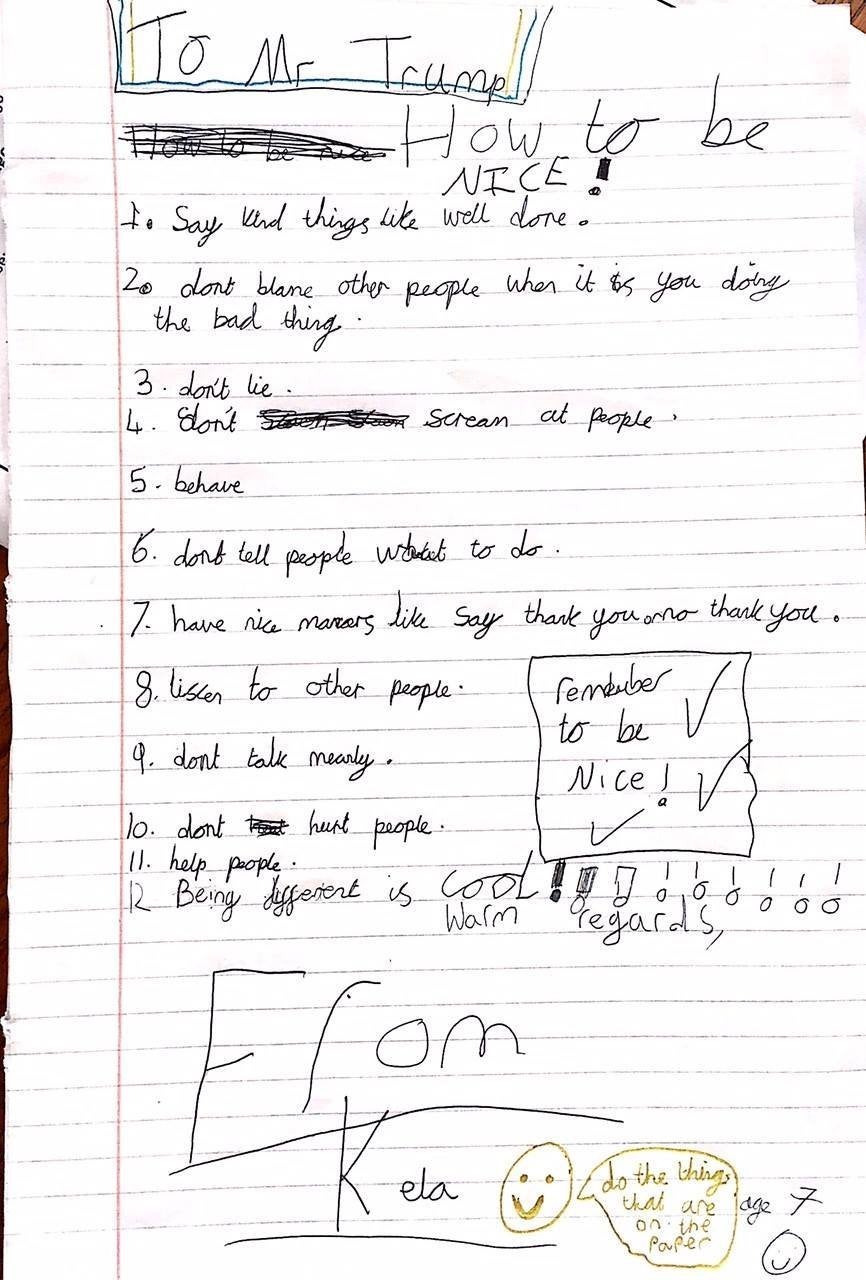 Kids Across America Send Letters To Donald Trump