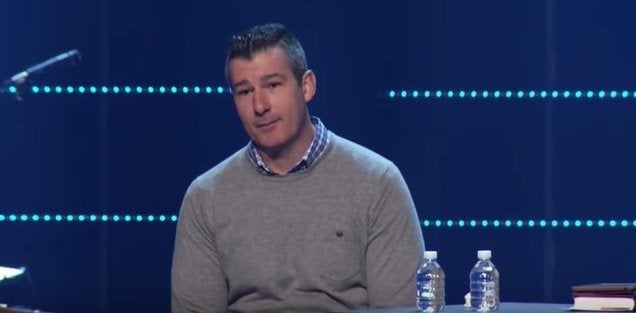 An evangelical Christian pastor who previously confessed to a "sexual incident" with a teenager 20 years ago has admitted that his past conduct was not only "immoral," but also an "abuse of power."
"When Jules cried out for justice, I carelessly turned the topic to my own story of moral change, as if getting my own life in order should help to make up for what she went through and continues to go through," Savage wrote in Tuesday's statement. "I agree with Jules that, of all places, we as the Church should be getting this right."
Woodson says she was abused in 1998 when she was 17 years old, after an event at Woodlands Parkway Baptist Church in Texas, where Savage was serving as a youth pastor. She said the pastor, who was 22 at the time, drove her to a private location and forced her to perform sexual acts.
Highpoint Church said its leadership was aware of Savage's past with Woodson before hiring him.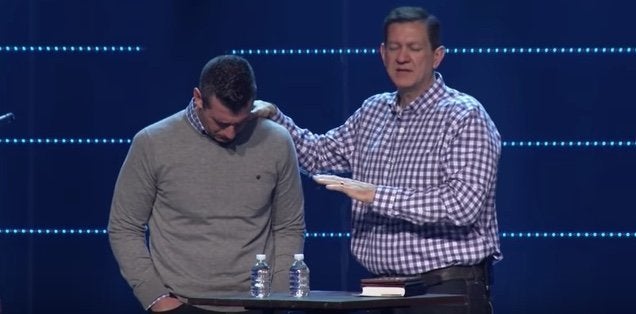 Savage wrote that during his recent leave of absence, he's come to see that "many wrongs occurred" in Woodson's case ― the first being his "inappropriate relationship," which he said could not have come from "mutual consent." Savage wrote that the relationship was "not only immoral, but meets the definition of abuse of power since I was her youth pastor."
He wrote that there was also a "failure to follow due process" and give Woodson the investigation and proper response she deserved.
"Admittedly, at 22 and in my first job, I truly believed that I was being guided through proper steps for restitution, which included resigning my position and moving from Houston to Memphis," Savage wrote. "Those steps seemed significant at the time, and I trusted in the process assigned to me. Only through my recent time of reflection have I realized that more should have been done."
Texas has a law against clergy sexual assault, but the case against Savage is beyond the statute of limitations, according to The New York Times.
Savage said he is stepping away from ministry now to "do everything I can to right the wrongs of the past."
Highpoint also announced on Tuesday that an investigation into Savage's ministry has been completed. Scott Fredricks, a lawyer with the Texas-based firm Cantey Hanger, led the investigation. Fredricks told HuffPost in January that he would study "the church's actions with respect to Andy Savage's ministry at Highpoint."
"This will include both past and current actions of the church and its leadership concerning his ministry, the impact of those actions, and advising Highpoint as it makes decisions about the future of ministry at Highpoint," Fredricks wrote in an email.
Highpoint reported Tuesday that Fredricks found no other instances of abuse in Savage's ministry. The investigation's final findings were communicated to the elders and trustees of the church. 
"Highpoint leadership has come to recognize that it was defensive rather than empathetic in its initial reaction to Ms. Jules Woodson's communication concerning the abuse she experienced, and humbly commits to develop a deeper understanding of an appropriate, more compassionate response to victims of abuse," the church said in a separate statement.
The megachurch has also asked MinistrySafe, a Texas-based legal team that seeks to help churches set up sexual abuse prevention protocols, to conduct an audit of the church's current child safety protocols. 
Calling all HuffPost superfans!
Sign up for membership to become a founding member and help shape HuffPost's next chapter
BEFORE YOU GO
PHOTO GALLERY
Images From 'Surviving In Numbers' -- A Project Highlighting Sexual Assault Survivors' Experiences