Aborted fetuses in Texas that would normally be treated as medical waste will have to be buried or cremated starting next month.
The new rules, initially proposed by Republican Gov. Greg Abbott, will require all health care facilities in the state to bury or incinerate the fetuses immediately after an abortion has taken place. Incinerated remains must then be scattered or buried.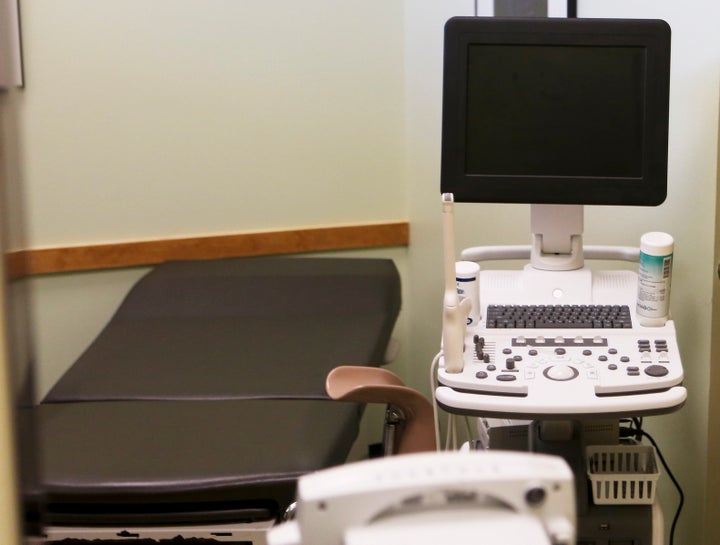 Previously, health care facilities could dispose of fetuses in sanitary landfills, as is the common practice for disposal of medical waste across the country.
"Since abortion clinics have been open and operating in the United States, there have been protocols in place for how to deal with the products of conception, or the fetus," Elizabeth Nash, senior state issues manager with the Guttmacher Institute, a policy and research organization that focuses on reproductive rights, told HuffPost earlier this month. "Typically, what has been required is that the products of conception be treated as any other tissue from the body. So, as medical waste."
In a fundraising email sent by Abbott in July, the governor argued that he wanted to pass the new measures to "reflect our respect for the sanctity of life" and "turn the tides against the soulless abortion industry in Texas." Abbott's fundraising letter came shortly after Texas suffered a bruising loss in a Supreme Court case that declared a different set of abortion-related regulations unconstitutional.
The proposal set off a firestorm of debate, with more than 35,000 comments submitted to health officials before the ruling, according to The Washington Post. Critics, including NARAL Pro-Choice Texas, said that the new rules "serve no medical benefit and do nothing but impose an undue burden on Texans seeking abortion care." 
The new requirements also apply to miscarriages. But health officials clarified Monday that the rules would not apply to miscarriages or abortions that have occurred at home, the Texas Tribune reported.
Cremation alone can cost up to $4,000, but health care officials said facilities disposing of fetal remains would ultimately pay the new costs. It remains to be seen if that will deter health care facilities from performing abortions altogether or cause them to raise the price of getting an abortion.   
"The state agency has once again ignored the concerns of the medical community and thousands of Texans by playing politics with people's private health care decisions," Heather Busby, the executive director of NARAL Pro-Choice Texas, told the New York Times. "Texas politicians have now responded with one of the most blatantly pointless and insulting restrictions yet."
Lawyers for the Center for Reproductive Rights said in a letter to health officials that the new rules would be challenged in court, and "almost certainly trigger costly litigation," according to the Texas Tribune.
NARAL Pro-Choice Texas is working to combat the new rules, encouraging Texans to write letters to newspapers and contact their state representatives. The new rules go into effect Dec. 19.
CORRECTION: A previous version of this story said cremation can cost up to $10,000. This story has been edited to reflect the correct price.
Calling all HuffPost superfans!
Sign up for membership to become a founding member and help shape HuffPost's next chapter