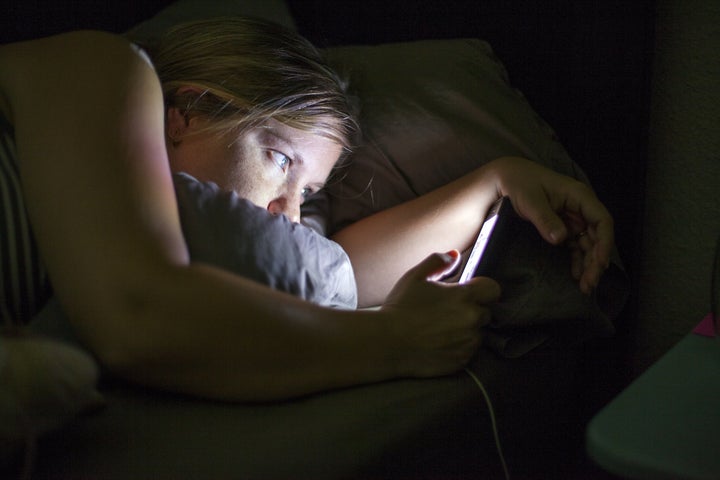 A quick Google search can leave you feeling as if you already know a person before you've even gone on a date.
Sometimes, you discover a little too much, though. Below, people share the most interesting thing they found while Internet-stalking before a date.
1. The book hater.
"I found out that my would-be date hated books. That was a disaster. I canceled on her and we haven't talked since. How can you talk to someone who hates books?" ― Harley Biala
2. The photo scammer.
"I'm not much of a serial dater, but one time I went out with a guy I met via social media. We had a great time, and even took a picture together. I decided to 'Internet stalk' him a few days later. Much to my surprise, I found out he had an online dating profile and was using the picture we took together as his profile picture! It was so weird. When I approached him about it, he denied it." ― Kiara Imani
3. The man who didn't exist.
"The craziest thing I've ever found while Internet stalking a person was actually nothing. I actually found a guy who has no trace of himself on the Internet and I've looked multiple times and couldn't find a thing, which I found completely bizarre (and a little creepy). I haven't gone back out with him since I met him, but I'm still considering it." ― Becca Martin
4. The married criminal.
"This is something I should have Internet-stalked before the first date, but didn't find out until I looked two dates later! Turns out, my date wasn't the single, 33-year-old, hardworking man he pretended to be. Instead, he was in his late 40s and actually married with a criminal record! Needless to say, I cut that off right after I found out. Yikes." ― Marisa Donnelly
5. The lobster fanatic.
"I was being set up on my first blind date ever and decided to Facebook stalk the guy before. Everything checked out: he was athletic, a lawyer, and lived in my neighborhood. However, I couldn't help notice he posted lots of photos of himself dressed as a lobster. Not just for Halloween, but at Lobster Fest in Maine, his nephew's party and even a few warehouse parties. When we met for dinner I jokingly asked if he wanted to share a lobster, hoping he'd get the joke. His eyes widened. 'I'm allergic,' he said." ― Paul Florez-Taylor
6. The dangerous driver.
"Through sleuthing, I found out he had DUI and his license was suspended. It was a Tinder meet up and naturally, I wanted to make sure I wasn't about to go out with a Catfish-er or Ted Bundy reincarnated so I went to Google to find him. Found his Facebook, incomplete Linkedin, some random pictures, the usual. But then on page two there was something that caught my eye. Arrest records like DUIs are public record, so it popped up when I searched his full name plus the city we were in. It made it real awkward when he started making plans to come pick me up for the date. No new arrests occurred in during the course of this story, but no date occurred either." ― Kendra Syrda
7. The professional dominatrix.
"I had met this woman through a friend, and naturally, I tried looking her up online. Mind you, this was many years ago; we're talking Friendster and MySpace time. I discovered through some online searching that she provided couples with dominatrix services for a fee. We had met through a professional acquaintance so I was surprised she led this double life. Hell yes, I still went on the date! At that point I had to learn more. I'm not into getting beaten with whips and all that stuff but I am a student of life. We hooked up a few times, (no beatings) and remain friends to this day" ― Angel Rodriguez
8. The reality star.
"I noticed she had an insane amount of followers, like a famous person amount of followers. Through a series of IMDb searches, I discovered that the soon-to-be first date was the star of a reality television show in Nigeria. Apparently, after making it back home, she moved over to conquer New York, too. Of course, I went on the date. She was very awesome but it didn't work out in the end." ― Rohil Aniruth
9. The Garfield super fan.
"I didn't think I'd find anything when I typed his email into Google but his YouTube video popped up. In the video, he was talking about his new bedroom. He had a bedroom stuffed to the ceiling with Garfield stuffed animals. Orange cats completely covered the walls, floor and ceiling. Odie, the dog, rested on a bright mahogany dresser that held an iPhone charging cradle. I was transfixed because the dog had an eye patch on and a backwards cap on as well. I decided to take this 40-year-old accountant to an Italian restaurant to make him feel right at home. We still keep in touch but he took the video down. He had forgot to make it private." ― Robert W Kingett