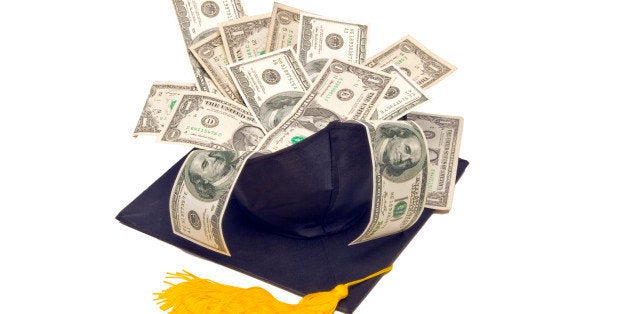 I am sympathetic to the instinct to ignore the question of whether a college is accountable to owners (for-profit), or, alternatively, is answerable to a financially disinterested board (nonprofit or public). While there is a higher incidence of problematic behavior at for-profit colleges, there are also nonprofit and public institutions that don't do right by students and the public interest.
At the very beginning of the Education Department's regulatory efforts in 2009, we bent over backwards to focus on the problems rather than the sector, stressing the need to strengthen consumer protection for students at all types of institutions. Other than the lines already drawn by Congress, there are no sector distinctions in the regulations we proposed then (nor in the regulations the Obama administration is pursuing now). While we were aware that problems were more pronounced in the for-profit sector, there was no need to single out the sector as predacious or beyond redemption; we sought to use the regulatory toolbox to steer all institutions toward better behavior and stronger student outcomes, prompting programs and approaches that would promote improvement in all sectors.
In 2009 it seemed likely, given the impressive data and stories that for-profit executives had shared with us, that at least some of them would step up to the plate, eager to show that they were not afraid of some minimal standards. The regulatory discussions could have proceeded relatively quietly.
That's not what happened. Rather than working cooperatively with the new administration, the major for-profit chains went on the attack, alleging that they were victims of regulations unfairly aimed specifically at them. I do not know why they took this tack, but the result was to focus media and public attention on the for-profit sector specifically. (In other words it was them, not us, who turned this into a referendum on the value of for-profit colleges). The strategy might have been a good one if the industry was clean. But prompted by the for-profits' public relations efforts and the counter from consumer protection groups, many media outlets, bloggers, and researchers took a serious look at the sector and were disturbed by what they found: serious problems.
Nonprofit and public colleges obviously can be quite aggressive in seeking money, sometimes creating surpluses that look an awful lot like profit. Thus the term nonprofit creates the wrong impression about the restrictions that come with the moniker. The key difference is the prohibition on personal profiteering by institutional decision-makers, known as the non-distribution constraint. As I explained in a paper published recently by the Center for American Progress, the purpose of replacing owners with trustees is to protect those aspects of education (or an art museum, or a hospital) that are not quantifiable or are difficult for a consumer -- or an outside regulator -- to assess up front.
The non-distribution constraint does not ensure that nonprofit and public colleges are great, but it does explain the differences we see in the decisions and behaviors of the sectors. Because for-profit colleges have chosen to operate without the non-distribution constraint, they have a stronger drive toward efficiency and growth. At the same time they have a greater tendency to shortcut quality and engage in unscrupulous marketing. Unfortunately it's a package deal.
In a thoughtful response to my paper, Jorge Klor de Alva, former president of the University of Phoenix, says that for-profits can deliver if they can somehow be restrained from the short-term temptations that plague them. Financial aid expert Mark Kantrowitz told me something similar a couple of years ago: "The problem with for-profit colleges is that when the company sacrifices long-term success for short-term gains, they are also sacrificing students... So the key question is how to restructure the entire industry so that long-term success is never sacrificed for short-term gains." He added that the gainful employment regulation "is a step in that direction, but it's not a complete solution."
After a lengthy regulatory process, it is now up to the Obama administration to take that important step.
Calling all HuffPost superfans!
Sign up for membership to become a founding member and help shape HuffPost's next chapter