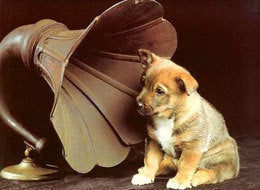 We took some time yesterday to sit down with Shayn Almeida, also known as DJ Dharma, whose music has been keeping all of us here at the Oasis calm, serene, and miraculously stress-free.
Here are his thoughts on the Oasis and creating the perfect "Unplug and Recharge" playlist...
As a DJ, your job is to create a vibe, an ambiance, or an atmosphere that not only pleases the crowd but, also allows them to forget about their lives for a moment and enjoy being exactly where they're at.

The Huffington Post Oasis has the intention of getting people to "Unplug and Recharge" and it is with that goal in mind that I have created an assortment of 'Down Tempo', 'Dub', and meditative 'Chill Out' songs to play during this event.


In no particular order, the following Songs and Artist should be looked in to if you have any desire to relax, unwind, 'Unplug and Recharge'... Enjoy.

DJ Dharma (Los Angeles) - Top 10 'Unplug and Recharge' Artists
1. Thievery Corporation
2. Ooze
3. Angel Tears
4. St. Germain
5. Air
6. Kruder and Dorfmeister
7. Zero 7
8. Mozart
9. Easy Star All Stars
10.Fila Brazillia
DJ Dharma (Los Angeles) - Top 10 'Unplug and Recharge' Songs
1. "2001 Spliff Odyssey" - Thievery Corporation
2. "Searching Inwards" - Ooze
3. "Vision" - Angel Tears
4. "Dub Experience" - St. Germain
5. "La Femme D'Argent" - Air
6. "Little Irie" - Kruder and Dorfmeister
7. "The Space Between" - Zero 7
8. "Clarinet Concerto In A" - Mozart
9. "Great Dub in the Sky" - Easy Star All Stars
10. "Spores" - Fila Brazillia
Shayn Almeida
Certified Yoga Instructor
DJ / Dancer / Sound Engineer