What's the first thing that comes to mind when I say Silicon Valley or Tech Worker? Is it commuter shuttles crowding your streets, increasing rents, or long-lines at food trucks? What you may not see is the many tech workers from companies like Facebook volunteering their time to help disadvantaged small business owners in their own communities, and in places all around the country to ultimately create more jobs in the communities that need them most.
To make that possible, a nonprofit in San Francisco, flexing their own innovation muscle, has harnessed a technology platform to make these connections easier and scaled across the country. Pacific Community Ventures (PCV) was started by two former Silicon Valley executives who saw the resources being made available to venture-backed tech startups (access to working capital, expert business advice, and extensive networks) and applied that same framework to the world of small business. As part of this, they developed a SaaS technology platform and matching algorithms to pair disadvantaged small business owners with pro bono advisors across the country called BusinessAdvising.org.
Harnessing lean and scrum methodologies, in the office you are likely to see burn-up charts, the creation of MVPs, and near constant iteration. With online tools like goal setting features, on-demand meeting scheduling, Google Hangouts integration, and with high-touch customer engagement BusinessAdvising.org is changing the way business owners get advice.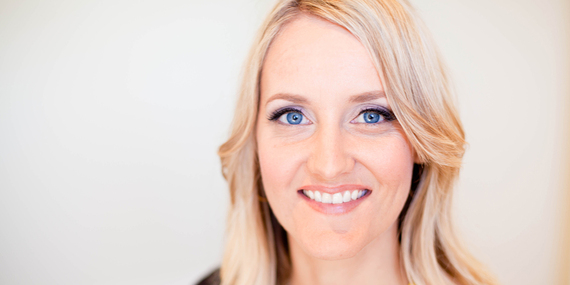 Kassin Adelman, the owner of IDF Studio, shared her experience with advisor Dave Talach, Head of Payments at Square, "Dave's helping me structurally realign my business, get through key employee challenges, and fine-tune our processes and communication. These are of course, topics that I've thought a lot about and feel like I'm 90% there on my own. But what Dave does is provide that critical 10%, based on his own experiences and business knowledge, to fill in the gaps and catalyze the change we need. For the first time in many months, I feel like I am working ON my business again, instead of being stuck inside it!"
In the last two years, BusinessAdvising.org has scaled from a California-only program, to now having businesses enrolled in 45 states and advisors from 35 states. In the first six months of 2016, they experienced 100% growth in the number of small businesses being served.
With active board members from tech giants like Facebook, Google, and Shotspotter, PCV is able to tap into the Silicon Valley knowledge and talent base. Employees from tech firms have been enrolling as skills-based pro bono advisors to help disadvantaged business owners and their employees achieve their dreams, while the volunteers also get to network with other advisors. For example, BusinessAdvising.org has a curated private LinkedIn group that only volunteer advisors have access to, and is starting to host exclusive volunteer advisor-only events. Creating a network for those doing good in their communities.
Small businesses seeking a mentor have a good chance to get paired with an advisor from Box, Apple, VMWare, Postmates, Oracle, Microsoft, Salesforce, Square, Cisco, Warby Parker, Google, Facebook, VentureBeat, Capital One, several venture capital firms and more. BusinessAdvising.org is quickly becoming the place the tech industry donates their time.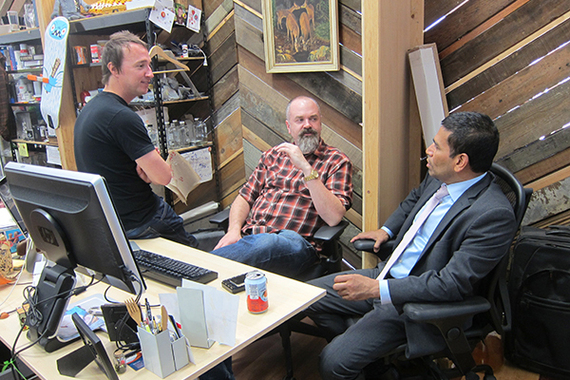 Aaron Golden, Chief Revenue Officer at VentureBeat has advised two businesses, a local furniture maker and a media company. "BusinessAdvising.org has allowed me to leverage my interests in woodworking and advertising along with my professional strengths to benefit engaged smart entrepreneurs. It's been a rewarding way to both donate time and give back to local business owners."
Many companies encourage volunteering (see Salesforce 1-1-1 or Box.org), and the issue often comes up that employees want to volunteer in area where they have skills, and traveling to and from a volunteer site makes it a challenge during the work day. Enter mentoring with BusinessAdvising.org. "At Box.org we serve three key stakeholders", says Bryan Breckenridge, Executive Director of Box.org, "Community, Box employees and Box. Volunteering with local nonprofits and small businesses is a win for all three."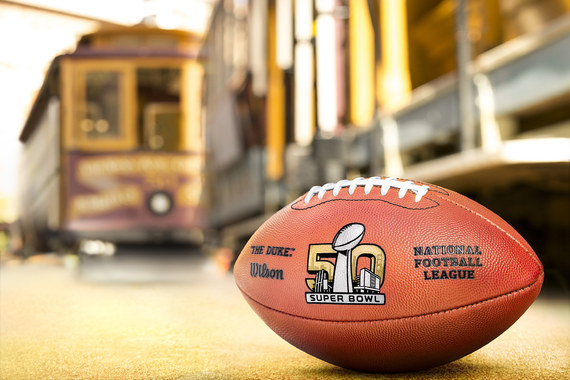 PCV's BusinessAdvising.org contracts with corporations as a new touch point for current customers, to attract new diverse customers, and employee engagement. For example, Capital One ran banner ads offering BusinessAdvising.org to current customers to showcase their commitment to see their small business customers succeed, and many of their own employees signed up as mentors. And corporate Supplier Diversity programs see BusinessAdvising.org as a way to increase the competitiveness of those businesses. For example, the Super Bowl host committees for last year's game in the Bay Area and the upcoming Houston Super Bowl have contracted with PCV to provide advising for the small businesses in their supplier diversity programs.
Many tech industry professionals are volunteering with BusinessAdvising.org because of its model: skills-based, remote advising, using the latest technology and world-class customer service. Every employee has a skill to contribute, be that marketing, finance, crowdfunding, SEO, human resources, and more.
With skills-based volunteering, these employees get to help business owners with the knowledge they have accrued in their own professional careers. And because it is remote, tech workers can book a conference room for a video call or help a company across the country from their desk.
So the next time people talk about the impact the tech industry is having on local communities, you can agree with them. The tech industry has donated thousands of hours to help disadvantaged business owners and worked to create many thousands of quality jobs in underserved communities across America. Be part of the movement, sign up at BusinessAdvising.org today!
About the author: Eli Raber is the Associate Director of Pacific Community Ventures' BusinessAdvising.org. He is an MBA, PMP, Certified ScrumMaster, and Scrum Product Owner who leverages these tools and techniques to connect entrepreneurs with volunteer advisors and the valuable resources and networks they need to run and grow their businesses.