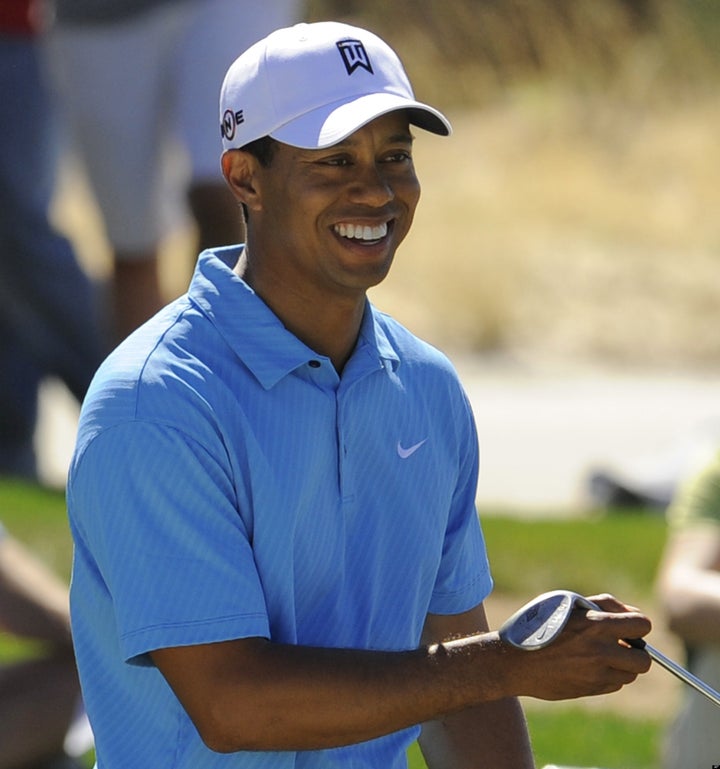 According to INF Daily, Woods has a private cottage with police and video surveillance, and the clinic has installed a 20-feet-high fence.
Hollywood Life spoke with a recovering sex act who claims to have knowledge of the clinic's operations. During the typically six-week stay, patients sign a celibacy vow and must abstain from masturbation, a claim that jibes with previous reports. They are also forbidden from bringing or using "technology." Part of the treatment is "Disclosure Day," at which point Woods would have to tell his wife Elin Nordegren about all of his affairs.
Patients at Pine Grove are allowed to go to a Wal-Mart twice a week. (Hopefully it's not the Starkville Wal-Mart positioned right next to a strip club.)
If previous report are true, Disclosure Day could be a long, painful conversation. The talk would include Rachel Uchitel, the vivacious New York night club promoter (PHOTOS). Woods would have to mention not one, but two porn stars, one of whom bragged about their "amazing" sex online and may have worked as an escort (NSFW).
Additionally, the Huffington Post has learned that Woods' yacht is no longer docked at its North Palm Beach slip. It is at least the second occasion the yacht has left this year.
Popular in the Community