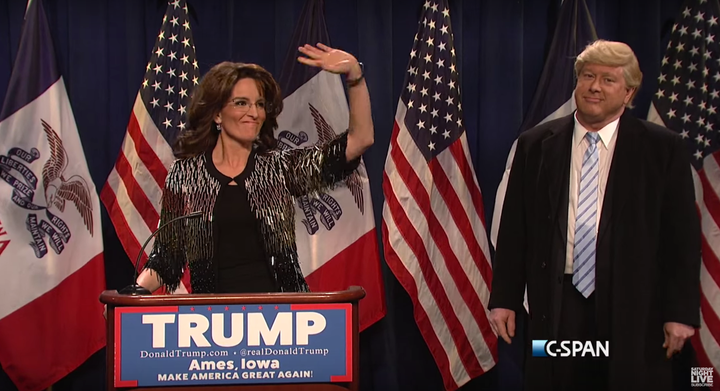 Thanks to Palin's return to the national stage in Iowa earlier this week, during which she endorsed Donald Trump, Fey had plenty of material to work with in last night's cold open.
The sketch starts off with Darrell Hammond as Trump (another all-star impression) welcoming Palin to the stage.
"I am so honored to introduce my guest today. She's great," he says, adding, "Course she's great, she's endorsing me, all right?"
Fey then walks out wearing a sparkly outfit that mirrored Palin's own Iowa ensemble and kicks off her endorsement speech.
"I wanted to take a break from my full-time career of writing things on Facebook to fly down here and lend my support to the next president of the United States, Donald J. Trump," Fey says.
Throughout her speech, aimed at Americans who've lost their jobs over the years, Hammond (as Trump) provides mocking commentary in an aside. Of course, he adds a jab at Jeb Bush complete with a touch of sexism. Because what would a Trump sketch be without a sexist remark?
"Isn't she just the total package: smart, legs, yelling, everything," he says during Palin's speech. "I haven't seen a woman this impressive since Jeb Bush."
After a series of bird-like cacaws and a whole lot of rhymes, Palin delivers the kicker: "Guess what, America? I don't really think this guy should be president. I'm just here 'cause he promised me a spot in his cabinet. And I belong in a cabinet 'cause I'm full of spice and I got a great rack!"
Watch the whole video below: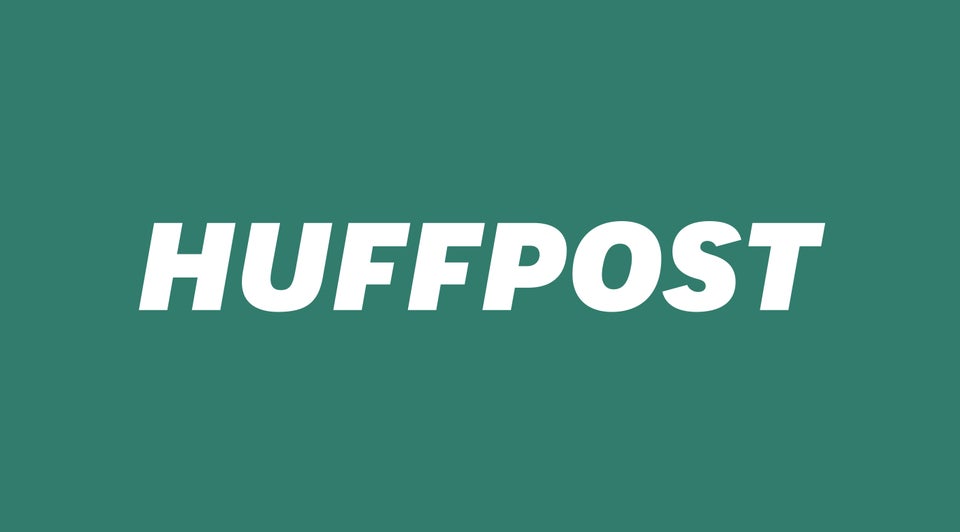 The Hilarity Of Tina Fey
Popular in the Community