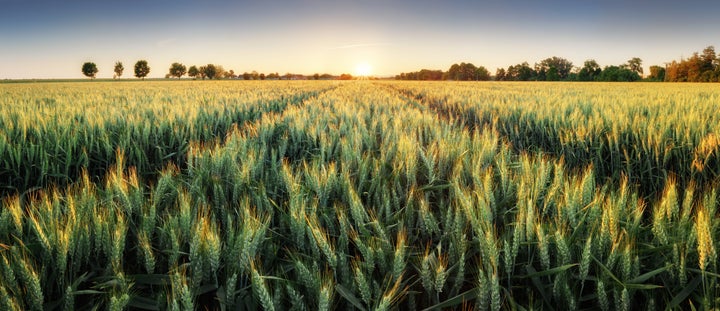 And farmers aren't hopeful about this year.
Twice as many farmers in Illinois, Indiana and Wisconsin declared bankruptcy last year compared to 2008, according to statistics from the 7th Circuit Court of Appeals, the Journal reported. Bankruptcies in states from North Dakota to Arkansas leaped 96 percent, according to figures from the 8th Circuit Court of Appeals.
Farmers are being battered by sinking commodity prices — and stiff tariffs from China and Mexico in retaliation for Trump's tariffs on imports.
The new 11-nation Comprehensive and Progressive Agreement for the Trans-Pacific Partnership (CPTPP) treaty last year slashed tariffs — but not for U.S. farmers since the Trump administration pulled out of negotiations. That drove customers to farmers and ranchers in competitive countries, like Australia, serving another dunning blow to American operations.
Farmers fear it will take years to rebuild those trading relationships.
The dairy industry was hopeful about meeting growing demand in China, but now trade is a major stumbling block. "The problem is that both nations have stubborn leaders," Mark Stephenson, director of dairy policy analysis at the University of Wisconsin at Madison, said at an agricultural forum last week in Madison.
Soybeans were also a major victim. "Agriculture prices live and die by exports. In all commodities, we're heavily dependent on China, especially for soybeans," Kevin Bernhardt, agribusiness professor at the University of Wisconsin in Platteville, told the Milwaukee Independent.
Government subsidies to farmers were up 18 percent last year over the previous year, due to the $4.7 billion in tariff aid and $1.6 billion in disaster payments for farmers impacted by hurricanes, floods and other disasters. But it wasn't enough to stave off the end for some.
Support HuffPost
The Stakes Have Never Been Higher
Popular in the Community