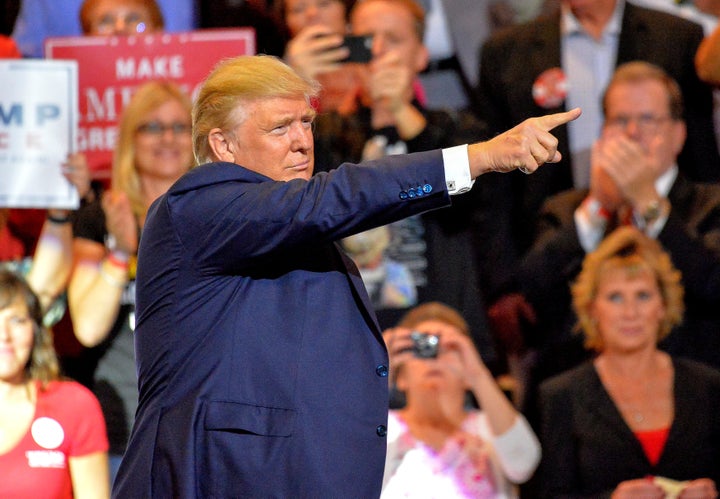 With just few weeks until Election Day, GOP presidential nominee Donald Trump is cutting off his campaign's relationship with the head of the Ohio Republican Party, Matt Borges.
"Chairman Borges does not represent or speak for the candidate and he no longer has any affiliation with the Trump-Pence campaign," Trump's Ohio campaign chairman Bob Paduchik said in a letter on Saturday. "I spoke with Mr. Trump on Thursday and he is very disappointed in Matt's duplicity."
The move is another example of how fractious and disorganized Trump's campaign for the White House has been. Ohio is a must-win state for Trump, and feuding with the state's party chairman ― while having relatively little on-the-ground infrastructure ― is not how any campaign would prefer to spend the runup to Election Day.
In response to the letter, Borges said, "I speak and meet with Bob Paduchik and Trump team members regularly. Interestingly, none of Bob's concerns were voiced until he shared them publicly today."
Borges blamed the spat on the "bruised ego of a staffer," referring to Paduchik.
It's unclear exactly what led to the infighting that has now spilled into public view. Henry Gomez of the Cleveland Plain Dealer thinks that "what really seems to have rankled the Trump team is Borges' public deliberations over Trump. He began the week unsure if he would vote for Trump."
The rift continues Trump's discord with the Ohio GOP. Gov. John Kasich (R), a former primary opponent of Trump's who has refused to endorse him, is close to Borges, and has said he's "very unlikely" to vote for the nominee.
Popular in the Community