WASHINGTON ― President Donald Trump's first overseas operation as commander in chief, a botched raid that led to the death of an American serviceman and significant civilian casualties, was never approved by former President Barack Obama before he left office, two top former national security officials said on Thursday.
The comments from Colin Kahl, the national security adviser to former Vice President Joe Biden, and Ned Price, a former White House spokesman, came after White House Press Secretary Sean Spicer tried to deflect blame by saying Obama's team had approved the plan.
The attack involved several dozen U.S. commandos belonging to the Navy's SEAL Team 6 storming the stronghold of an al Qaeda leader in central Yemen early Sunday morning, according to reports in Reuters and the New York Times. With the complex better fortified than expected, the Americans and allied troops from the United Arab Emirates were soon engaged in a firefight and forced to call in air support. Ultimately, Chief Special Warfare Operator William "Ryan" Owens and scores of Yemenis were killed, two Americans were wounded and a $70 million U.S. aircraft had to be deliberately destroyed.
Concern around Trump's decision-making grew as lawmakers called for further information on the operation in harsh statements Thursday. The military had already announced that it would launch its own investigation.
The House intelligence committee has already received a preliminary briefing, an aide told The Huffington Post, and the committee expects to receive more detailed information in coming days. Rep. Ted Lieu (D-Calif.) of the foreign affairs committee and Reps. Seth Moulton (D-Mass.), Ruben Gallego (D-Ariz.) and Anthony Brown (D-Md.) of the armed services committee sent letters requesting further briefings.
"Having previously served on active duty, I am highly disturbed by reports that the American President sent our troops into harm's way without adequate intelligence or adequate ground support," Lieu said in a statement about his letter to Defense Secretary Jim Mattis.
Lieu cited a Reuters report that suggested Trump "approved his first covert counterterrorism operation without sufficient intelligence, ground support or adequate backup preparations."
In an initial message to House Armed Services Chairman Rep. Mac Thornberry (R-Texas) Gallego said it was important to understand how Trump ― a famously erratic, thin-skinned figure ― is deciding when to use U.S. Special Forces.
His later letter with Moulton and Brown noted that Trump was with advisers Steve Bannon and Jared Kushner when he made the call on the raid. "This troubling development is consistent with other decisions by the President that marginalize the advice and expert opinion of the intelligence community and wide National Security Council," the lawmakers wrote.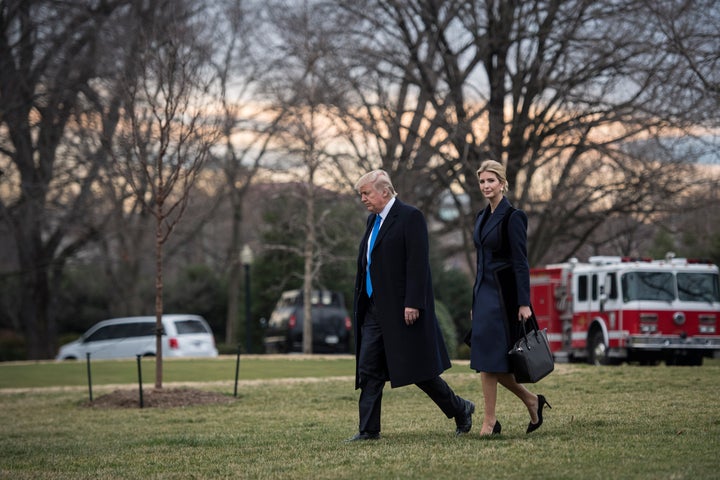 With Iran supporting an insurgency against the internationally recognized government in Yemen, Trump's apparent willingness to act rashly there and his harsh words for Tehran worried some foreign affairs watchers.
Washington is already involved in two separate conflicts in the country.
It's battling two terror groups, the U.S.-targeting Al Qaeda in the Arabian Peninsula and a Yemeni Islamic State affiliate; and backing an effort by Saudi Arabia and its allies to restore the Yemeni government's control.
The concern is that Trump would lump the battles together, ratcheting up efforts against Islamist militants and trying to target Iran by more aggressively attacking the Houthi rebel group.Yemen experts believe that strategy would only worsen the already deadly conflict and the associated humanitarian crises among millions of Yemenis ― all while making Yemenis even more angry with the U.S.
The militant organization is now stronger than ever, an International Crisis Group report said this week.
"Steps must be taken now to contain AQAP's growth: improving governance in vulnerable areas, disaggregating Sunni Islamist groups and using military tools judiciously and in coordination with local authorities," the think tank's paper argued. "These efforts will be imperilled if states interested in fighting AQAP and Yemen's nascent Islamic State (IS) branch, such as the U.S., take military actions that ignore the local context and result in high civilian casualties, like the Trump administration's 29 January 2017 raid on AQAP affiliates in al-Bayda, or fail to restrain partners who tolerate or even encourage AQAP/IS activities."
Still, national security experts cautioned against seeing the raid as a definitive signal of Trump's policy for the war-torn nation.
"I don't think the Saudi war on Yemen is really on the radar," said Alex Ward, the associate director of the Brent Scowcroft Center at the Atlantic Council think tank. "I'm not sure this administration has yet an idea of how they would use proxy battles and conflicts to push back on Iran ... if Iran really becomes a foreign policy priority then I'm sure that would be part of the strategic decision-making.
To Ward, the raid is a signal of flaws in the White House's national security decision-making that should be blamed on ― and fixed by ― those around Trump rather than the president himself. Others, including former Defense Department official Andrew Exum, agreed.
Bill Roggio, the editor of the Long War Journal at the Foundation for Defense of Democracies, said the al Qaeda fight will likely demand at least some of Trump's attention in the form of raids, drone strikes and intelligence-gathering given the thousands of fighters the group has likely rallied there.
"I don't see them changing things all that radically," Roggio said, though he suggested that Trump could push the Saudis to provide more locally sourced intelligence on the militants. The new president does seem interested in using Obama's toolkit of quasi-surgical assaults rather than overwhelming force for now, Ward noted.
Even Rep. Adam Schiff (D-Calif.), a longtime supporter of Trump's election rival Hillary Clinton, suggested that criticism over the raid be more measured.
"I wouldn't leap to the conclusion that it was poorly thought out or there were mistakes in execution," Schiff, the ranking member on the House Intelligence Committee, said on MSNBC on Thursday. "Sometimes in the maelstrom of these kinds of operations, things just go wrong. But it does certainly call on us to understand the risks inherent in these kinds of operations."
Popular in the Community